Haley Shea, Tor-Arne Vikingstad, Lasse Lokøy and Halvard Skeie Wiencke have got better with each release, with last year's double apex of the Sponge State and Empire Records EPs being examples of how the band's punk roots and pop nous have combined to greater and greater effect .
"Magazine", the opening track from Try Not To Freak Out , hints that there's still much more to come from the Bergen outfit.
Opening with screeds of feedback before launching into riffs recalling a number of '00s punk-pop touchstones (and Boston's "More Than A Feeling" at one glorious point) the track finds Haley Shea on prime take-no-prisoners form, berating unattainanle body image standards yet still not quite shaking off a feeling of self-consciousness. So what does she do? Invoke a legend, of course:
"Patti Smith would never put up with this shit / Patti Smith would never put up with this shit...now I've got you staring back at me from the cover of a magazine / and I'm not getting roped in!"
Shea explains "I really wanted to write a killer breakup song, but I've never really had any experience with heartbreaking, devastating, aggressive breakups, so I thought I would write a breakup song about breaking up with bad body image and unrealistic representations of human bodies in media. It's fuelled by the back and forth of knowing that society creates unrealistic expectations regarding what people "should" look like, and still feeling uncomfortable in your own skin because you don't live up to those images."
"Magazine" is SLØTFACE at their absolute, searing best.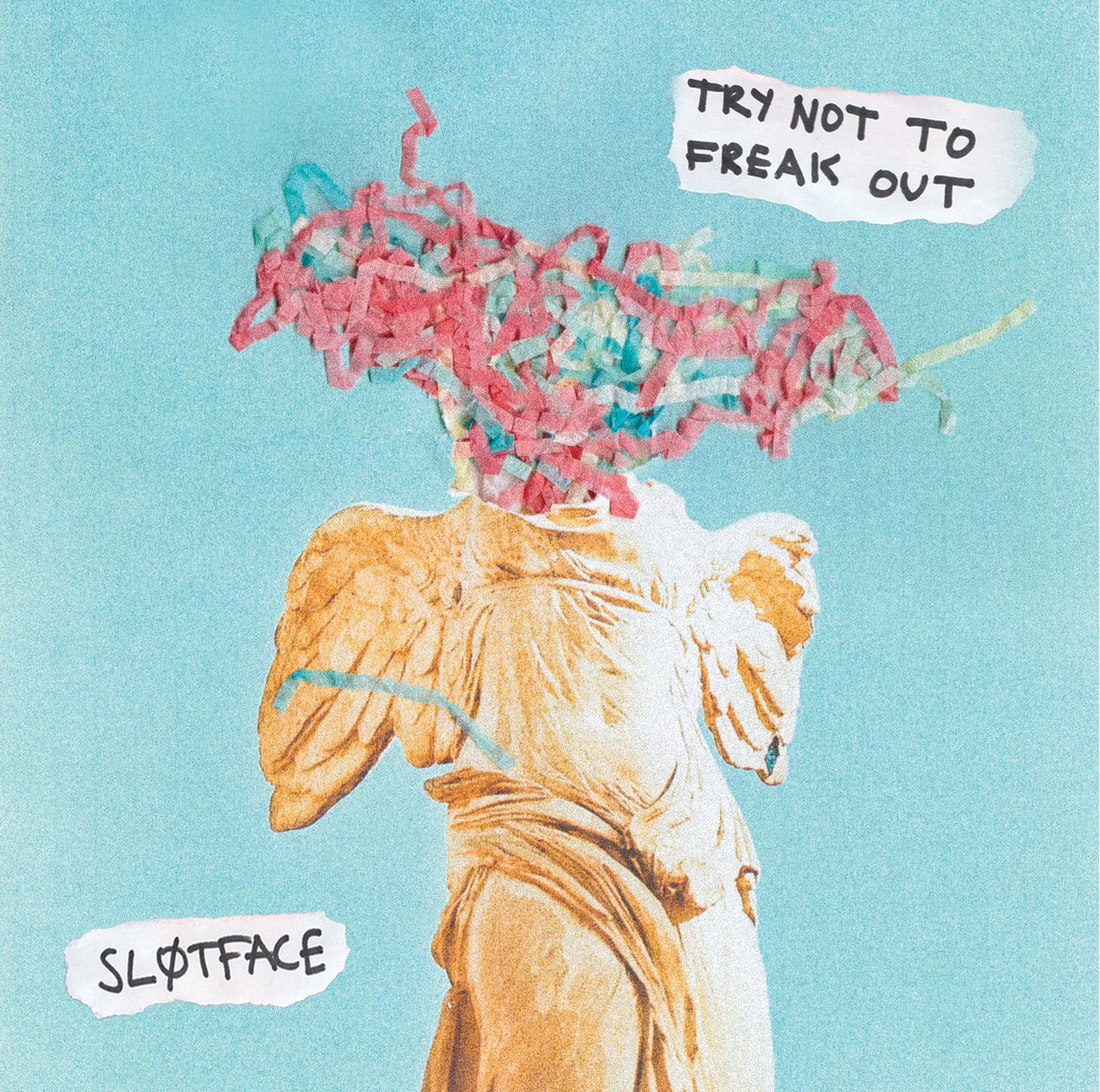 Try Not To Freak Out is released 15 September via Propeller Recordings. You can pre-order the album now from the SLØTFACE website.