ON AN ON are a Chicago/Minneapolis crossbreed, formed from the ashes of the now-defunct Scattered Trees. They've just dropped their debut record Give In, which has received great feedback across the board – they've been widely praised for their dream-riddled smogpop, encrusted with synth glitter and '80s indie guitar.
The noises they make are wild, with each instrumental line aimlessly drifting into the ether, expanding the sound tenfold to create an all-encompassing haze of bliss. It's wonderfully uplifting, even though much of the time they appear thoroughly dazed. They burst onto the scene relatively recently, and are already accruing legions of fans – a feat that's surely a testament to the quality of their output. As we present an exclusive live video of the band's hypnotic track 'Ghosts', we catch up with the band to talk about their story so far.
Can you tell us a bit about the band? Who does what, and how did you guys get together?
We are officially a three piece, but we tour with a drummer. Nate plays guitar, Alissa plays keyboards, and Ryne plays bass. Everybody sings in some capacity. Alissa and Nate have known each other since they were little kids. They grew up together in a small town outside of Minneapolis, MN. Ryne and Nate met each other in the Chicago area in 2003. They ran in the same music scene and eventually got together to collaborate.
How are Chicago and Minneapolis musically? Are there vibrant scenes there? Good places in which to be musicians?
Chicago and Minneapolis are both great, albeit for different reasons. You have to work hard to establish yourself in any music scene, but Chicago in particular is tough. That's a good thing though. It makes you grateful when good things happen, and our fan base there is very loyal. Minneapolis is known around the world for its healthy support of its local music. There's a strong history there, where if you're doing something worthwhile its most likely going to be noticed and helped along by public radio stations and other leaders in the scene. Also, everybody there goes to shows, so word of mouth there is really powerful as well. They're two of the best cities in America if you ask us.
What was your first UK show like?
It was incredible. We couldn't believe it when we heard it sold out. None of us had played music in the UK before. So, to have that kind of welcome was amazing. Those are the shows that stand out in the grand scheme of things.
How would you say UK and US audiences are different? Or do you think they're similar?
There are more similarities than differences for sure. No matter where it is, getting a bunch of people together to have a good time and watch live music makes a room feel electric. It's like sex. When its good, it's amazing. And when it's not so good, at least somebody came.
What is an ON AN ON show like?
Like this,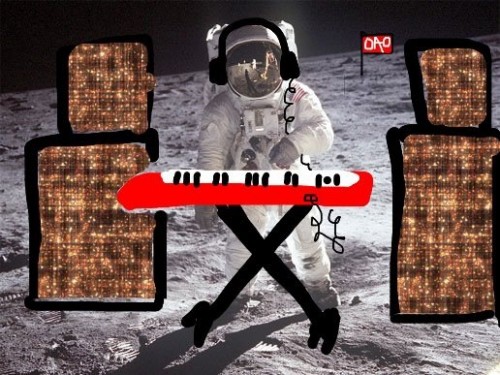 mixed with this,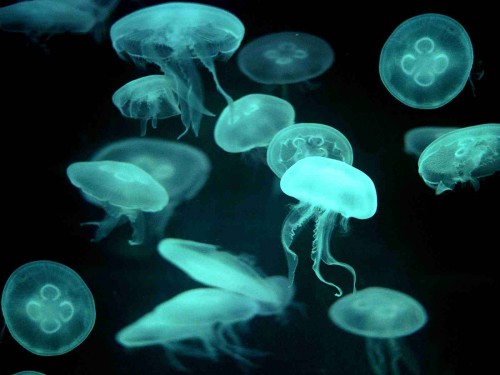 and this.

Do you have any gig rituals?
Not really. We try to keep it pretty normal. The most consistent pre-show thing we do is ask each other if we are ready, then we just go out and play.
What's your best/worst memory of playing live?
That's a tough one. Well, one time we were playing in Nashville, Tennessee and the sound guys took up our entire sound check trying to figure something out that they eventually gave up on. Right before we started our set, the promoter came on stage and told us we only had time for three songs. But, later in that show we joined the other band in their encore, which entailed us basically going crazy on stage. I'm pretty sure Ryne ended up riding on someone's back who was wearing roller blades. So, that show was a worst and best experience all in one.
The album is out very soon. How did you write and record it? Was it an easy process?
It wasn't so much easy as it was natural. When we write, usually someone will bring a strong idea initially. From there we start piecing things together, tearing things apart, and rebuilding them again until we love it. Our individual processes compliment one another well. We finish all the songs together. We wrote some in the studio too. We tracked and mixed the record just outside Toronto, Canada with Dave Newfeld at his studio Stars and Suns.
What would you say the standout moments of the record, and the album making process were for you?
The entire experience was one giant standout moment. One time I went in and tracked a guitar part well enough, but I wanted to do it a few more times. I knew I could play it better. After a couple more takes we listened back. To my surprise, there was a lot more energy in the first take than the last one where I felt like I nailed it. All the notes were there, but you could almost hear that I was a bit hesitant or nervous. That wasn't the feeling I was going for originally, but we found that the more moments of vulnerability we captured the more interesting the sound became.
If you had to sum it up, what would you say the album's about, thematically?
Probably love, death, ambivalence, power, and corruption.
What were the biggest influences for the album – both musical and otherwise?
A lot of personal experience influenced Give In. There's a lot of freedom that comes with starting a new band. There were no sonic loyalties to uphold. We didn't have any specific bands that we wanted to combine to comprise our sound. That's not the way we wanted to go about things. We did know what we wanted to avoid and what we wanted to explore. Ultimately, the most exciting thing was the exploration and discovery. So, we ended up going after that the whole time.
Do you have any dream collaborations?
David Bowie, Leonard Cohen, The Flaming Lips.
What's your take on the reaction to 'Ghosts'? It's gotten a lot of attention!
It's been amazing to meet people who are into what we are doing. We didn't expect things to happen so fast. The Internet can work pretty quickly I guess.
And finally, what does the rest of 2013 hold for ON AN ON?
It looks as though we will be touring our asses off. We're looking forward to the festivals this summer and trying to spread the love evenly over the globe.
Give In is available now through City Slang.