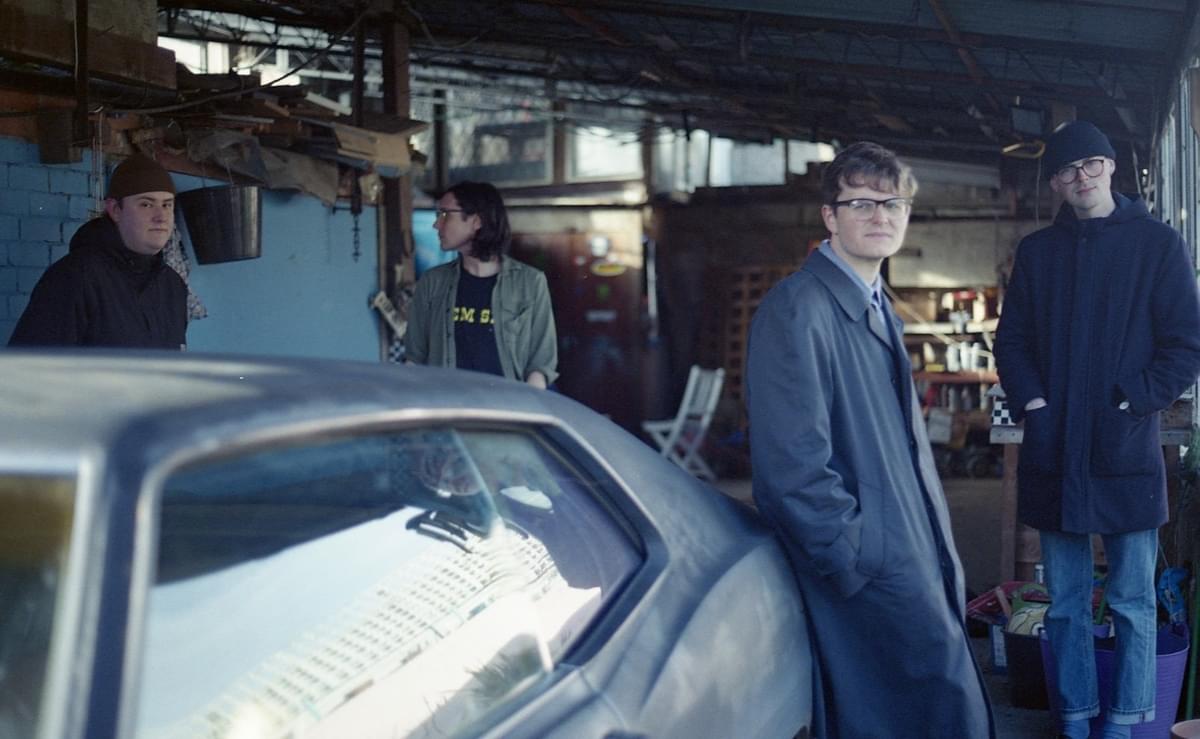 Leeds post-punk outfit Yard Act release debut single "The Trapper's Pelts"
Yard Act's "The Trapper's Pelts", produced by Bill Ryder Jones, smacks of a Shane Meadows-directed protagonist spewing unadulterated tales of American schisms, but woven into the fabric of a West Yorkshire suburb.
Yard Act began life last year creating minimalist rock tracks using a primitive drum machine and borrowed bass guitar. The band clicked instantly and played their first show within a month.
Released via the band's own label Zen F.C., "The Trapper's Pelts" reminds us of what Arctic Monkeys were doing out in the desert with Josh Homme circa 2009, with those undeniably dark moments that were wrongly left in the wake of "Cornerstone" and the like. This, combined with '90s Hacienda-inspired tunes, makes sure Nick Cave and John Cooper Clarke would've been proud to have written this.
The thick bassline and harsh guitars sit closely to the undertow of the drum beat borrowed (probably less than politely down a backstreet snicket) from Stevie Wonder's "Superstition". This only adds to the track's primitive wants and needs.

"'The Trapper's Pelts' was the first tune we ever wrote," say the band. "The bass riff felt so instant and primitive. We wanted to stay true to that gut reaction so we didn't change a thing about it. The gnarly, knuckley sound looping round and round made me think about the sheer brutality of routine. Lyrically it came together really fast, I like to write in a stream of consciousness style and then tailor to fit after when I've got to grips with what I'm going on about."
Get the Best Fit take on the week in music direct to your inbox every Friday