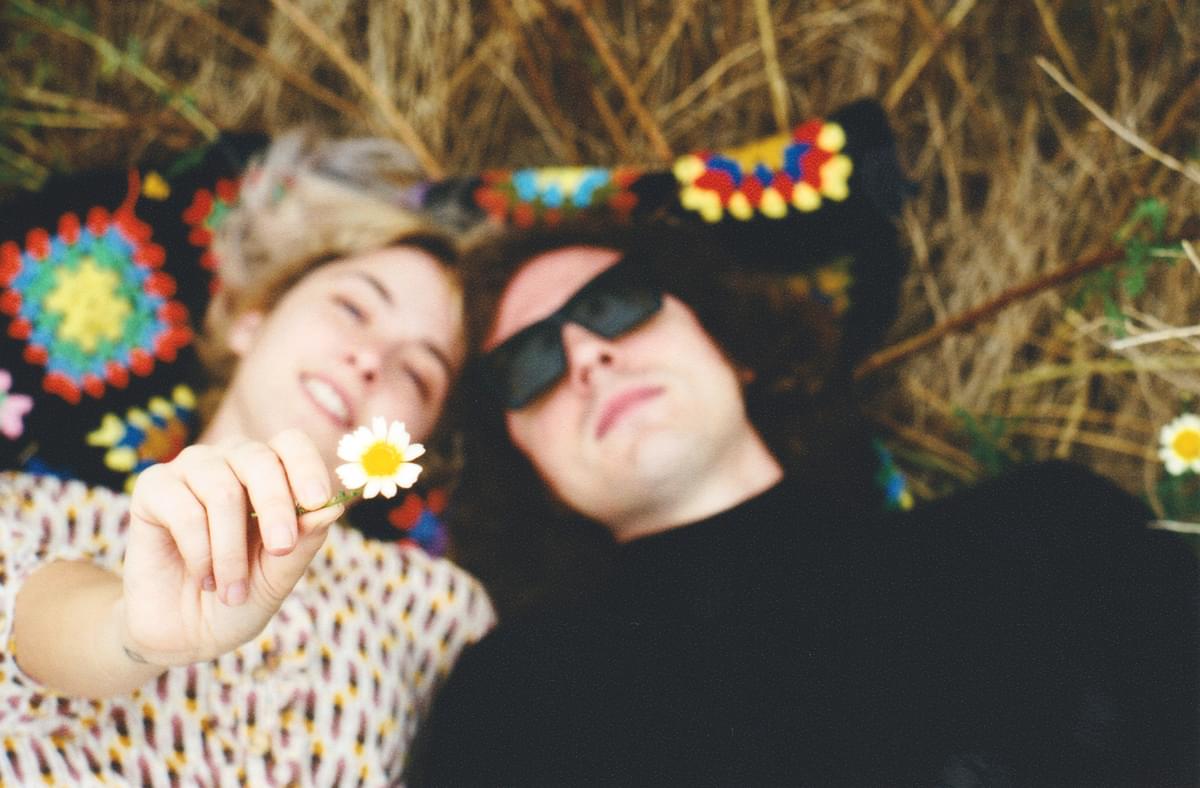 Winter & Triptides revel in hazy psychedelia and dulcet tones with new track "Doce Violeta"
"Doce Violeta" is the latest melodic shoegaze offering from Samira Winter and Glenn Brigman of Triptides, as they unite under Winter & Triptides.
Winter and Brigman find innocence amongst the purple haziness of their connection over shoegaze and Brazillian music and culture.
"Doce Violeta" is a beautifully innocent fusion of psychedelic guitar melodies and lo-fi instrumentals that pulsate with angelic tones, and are delivered as a soothing lullaby.
Sang completely in Portuguese, Winter & Triptides embrace their common taste in music to embark on a mystical journey through ambient shoegaze, pulled off with effortless, tropical charm.
The new single is taken from their forthcoming collaborative album, Estrela Mágica.
We spoke to Samira Winter about their collaboration, which you can check out below the video.
BEST FIT: How did the collaboration of Winter & Triptides come about?
Winter: Glenn and I met at a local show in right around the time he moved to LA. We immediately bonded on Brazilian music and decided to jam soon after that!
BEST FIT: What's the story or inspiration behind "Doce Violeta"?
Winter: I go through a lot of color phases and at the time I was really into the color violet. Also I was using a diamond violet image to mediate through the DeRose Method. The song is about that color but also about intuitional knowledge and wanting to connect with that level of consciousness.
BEST FIT: What did you learn or take away from the collaborative album process?
Winter: I've learned that I prefer working with one or two people when making a record. I also prefer doing a song a day style and really living that song and tracking it all. Glenn was just the right fit for those songs. We both were on the same page on what kind of musical world "Estrela Mágica" belonged to. It was a very smooth recording experience.
BEST FIT: Can you tell us a bit more about the themes that run through your upcoming album?
Winter: Whenever I write lyrics in Portuguese I feel like they have to be more poetic. I think it's just the nature of the language. So a lot of the lyrics are about blissful, universal, natural concepts. There are tracks about time, about rays of sun, a dream about aliens taking away my friends (Desaparecidos), consciousness and intuition...it's very wholesome.
BEST FIT: What musicians or bands did you bond over before/during the collaboration?
Winter: Gal Costa, Caetano Veloso, Erasmo Carlos, João Donato...
BEST FIT: If you could pick another shoegaze artist/band to collaborate with who would it be and why?
Winter: Ringo Deathstarr! I love Elliot and all his records. They have a great way of making shoegaze-y songs with a pop sensibility.
BEST FIT: What are you most looking forward to this year?
Winter: Touring Europe! It's everyone in the bands' first time playing shows there and it'll be the first time we visit any of those places! I'm so excited!!
"Doce Violeta" is available now. Winter & Triptides' collaborative album Estrela Mágica arrives on 28 September via
OAR
. They embark on a European tour and play London's Shacklewell Arms on 30 November.
Find out more
.
Get the Best Fit take on the week in music direct to your inbox every Friday