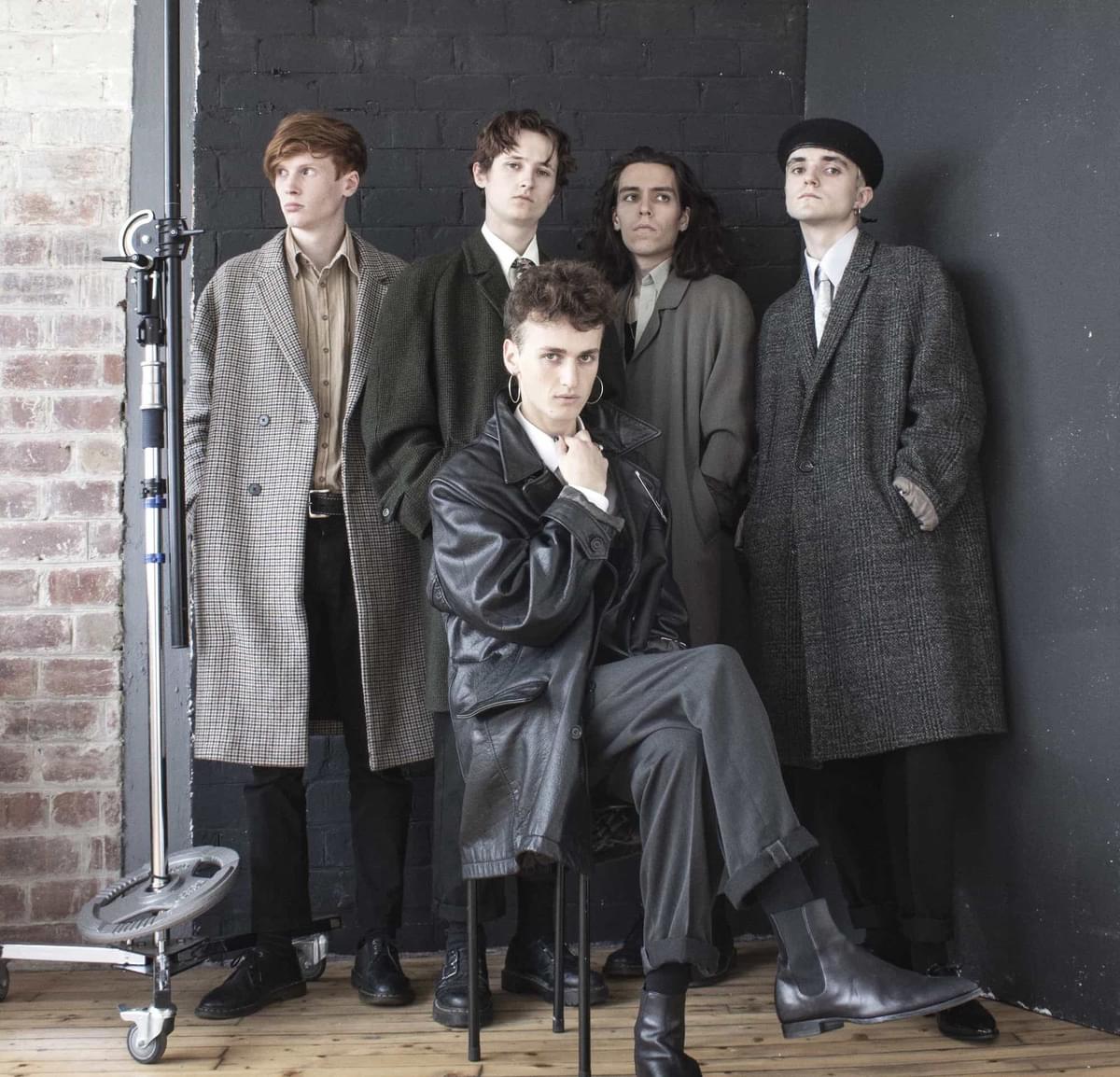 Glaswegian quintet Walt Disco release flamboyant new goth-pop cut "Past Tense"
"Past Tense" is a beautifully crafted piece of contemporary goth-pop by Scottish newcomers Walt Disco, injecting new flare into a classic genre.
From its retro synth fade-in, "Past Tense" hits you with an instant dose of '80s nostalgia. Powerful, Bowie-esque vocals burst into life while a perkier atmosphere is cultivated through buoyant electronic tones and The Cure-ish guitars.
The cinematic music video follows a young goth girl, Blaire, as she comes to terms with the death of her boyfriend. It serves as a tribute to the label and production studio IHEARTCOMIX's (IHC) friend and actor/comedian Gian Molina, who stars as Blaire's partner Drazen, while his real-life best friend Nina Tarr plays Blaire. The dark aesthetics of the video parallels the sombre undertones on the track, complimenting each other with a gloomy perfection.
Speaking of the video, the band say: "It's very touching that IHEARTCOMIX found so much meaning in our song that they wanted to use it to soundtrack such a moving tribute to their friend. Although the song was not originally written about grief I think it's beautiful that IHC found their own meaning in it. That's one of my favourite things about music, it's so personal.
"IHC have also been an amazing label to work with, we were very excited when they got in touch as we could see an astonishing business run by good, creative and committed people. We were instantly drawn to the unique platform they had created, particularly the '80s comic book style which informs the IHC video universe, alongside the diverse and eclectic roster of artists previously on the label such as Ho99o9, Chela and JPEGMAFIA."
"'Past Tense' is a song that delves into endings," says singer James Potter. "Whether that be relationships, life, or periods of your life. It is important to take time to fully understand and let yourself feel what you need to feel in these moments."
Get the Best Fit take on the week in music direct to your inbox every Friday