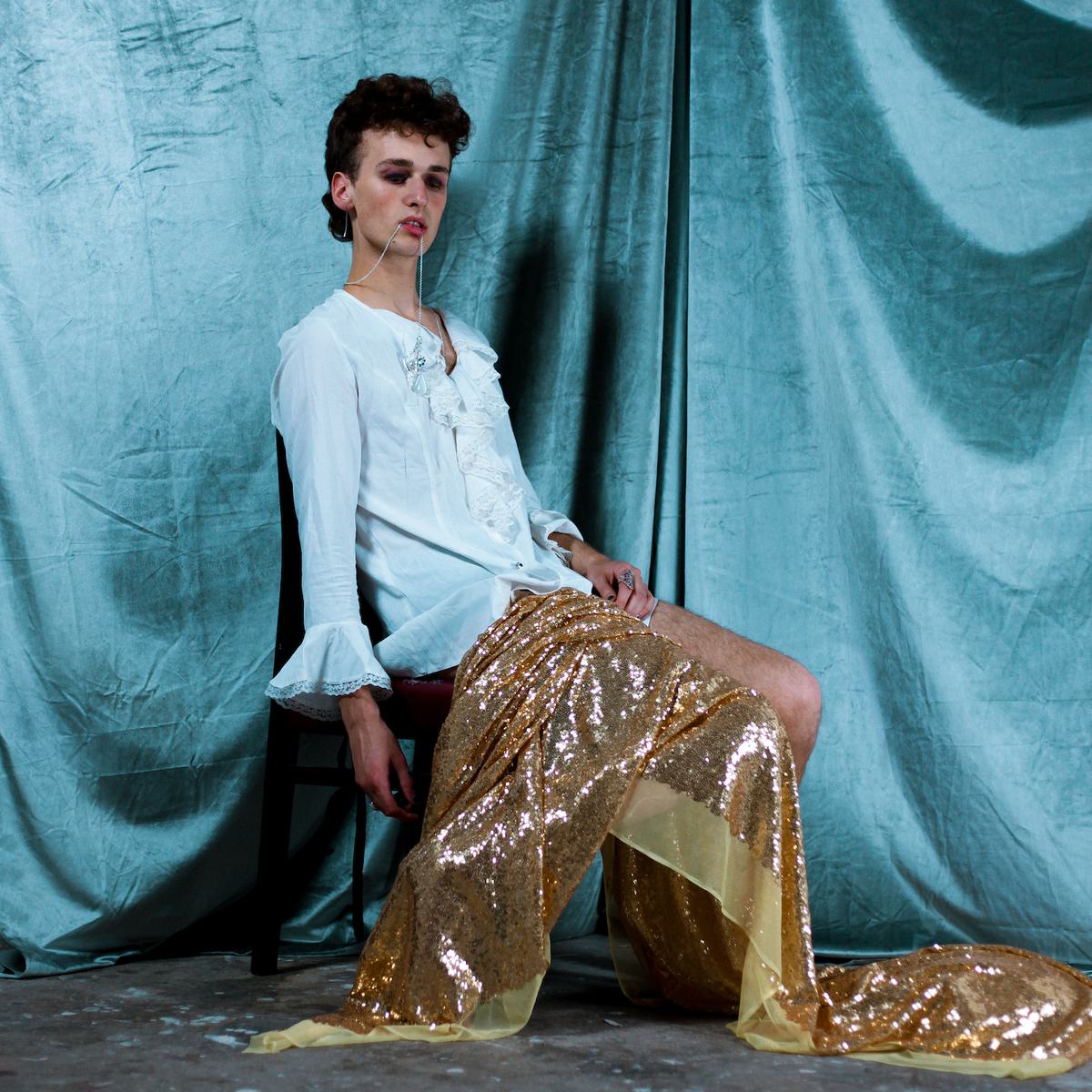 Glaswegian outfit Walt Disco announce vinyl-only single "Dancing Shoes"
Merging 80s new romance with a hybrid of goth-pop, Walt Disco continue their production of erratic Scottish post-punk with the latest single "Dancing Shoes".
Cutting angular guitar chords and a heart-throbbing drum beat, Walt Disco's "Dancing Shoes" is yet another example of the triumphs of an iconic band to be. Swamped with the glamorous vocals of front man James Potter, the track is a flamboyant, guitar fuelled masterpiece. With stomping, abrasive melodies, the quintet provide sonic escapism for those needing an outlet for release, and a safe space to open up.
"I wrote 'Dancing Shoes' about a year and a half ago," says Potter of the single. "The song was recorded at the same time we recorded 'Drowning in Your Velvet Bed' in Chris McCrory's bedroom! We were still discovering who we wanted to be but we knew this song had something that others at that time didn't. It's been one of my favourites for a long while now and feels like fan favourite, so I'm so glad that's it's finally coming out.
"['Dancing Shoes' was written] during a time in my life where I was really struggling to deal with noticing pain and depression within my immediate family," Potter continues. "I found it difficult to talk about, so I used the writing of this song as therapy".