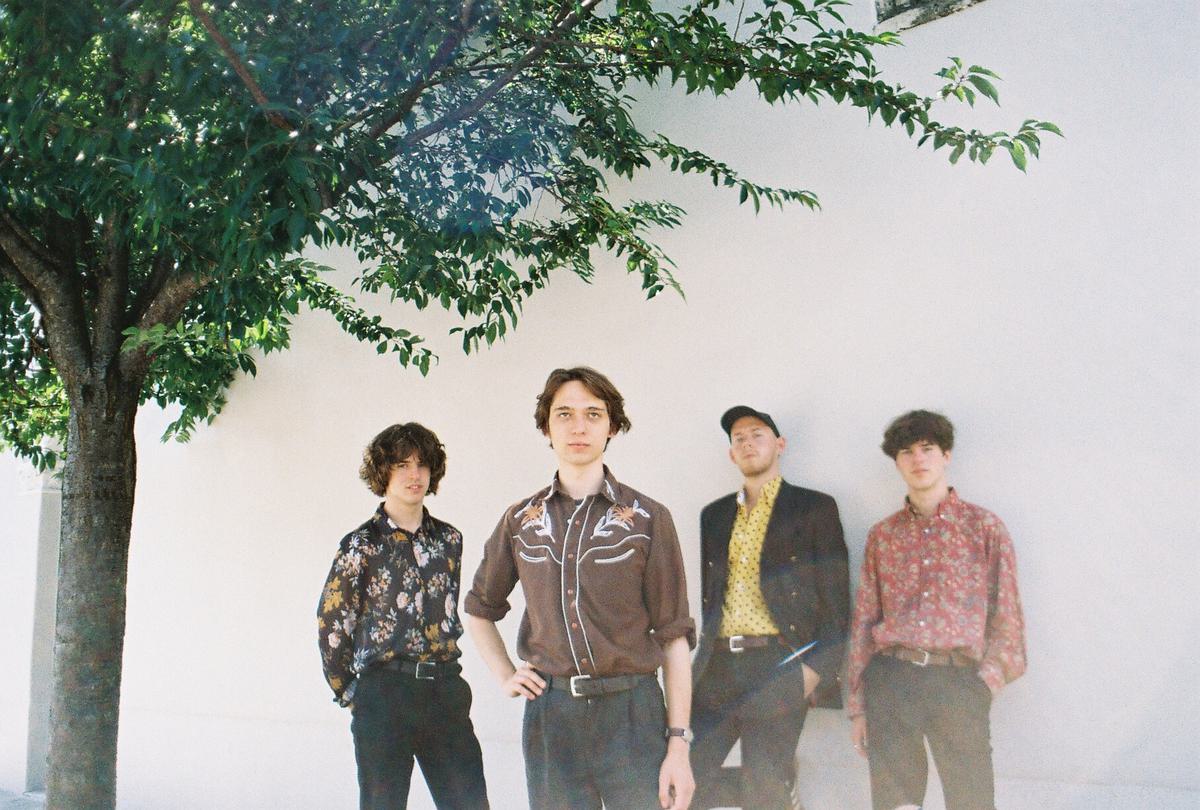 Indie rockers Vinyl Staircase air their fuzzy new single "Sidewalk!"
Accompanied with a tongue-in-cheek music video shot in their hometown of Dorking, Vinyl Staircase's new single "Sidewalk!" dissects the trials and tribulations of being a band from an "unsexy" part of the UK, from where a music perspective is concerned.
Existing somewhere between Talking Heads and '94-96 Blur, Vinyl Staircase ooze talent and are finally getting the recognition they deserve. Having been championed by Wolf Alice and following subsequent support slots with them, the band will be joining FUR at Scala later this month, and on the evidence that "Sidewalk" carries, it wont be long before they're hurtled along the same trajectory.
Incorporating breathless vocals, jaunty guitar work and punchy rhythms, their latest single carries a deft swagger and restlessness that holds the attention. Having self-produced the track, the foursome have also opened up on the tracks origins: "'Sidewalk!' always seems to get a good response live, so in trying to capture that energy we recorded the instrumental track with us and all of our equipment in the same room, performing live," the band share of their latest outing. In desiring a touch of experimentation, the band allowed for some slack in their creative process.
"With the recording process, we tried to loosen the straps on what we were using - for example the cowbell sound in the post chorus is actually a 1967 Morris Minor hubcap, and the vocal sound after the bridge drops to just an old Tascam field recorder left running in the room."
"Sidewalk!" is available now. Follow
Vinyl Staircase on Facebook
. You can catch the band with FUR at London's Scala on 25 September or for Bird on the Wire at London's Waiting Rooms on 4 December.