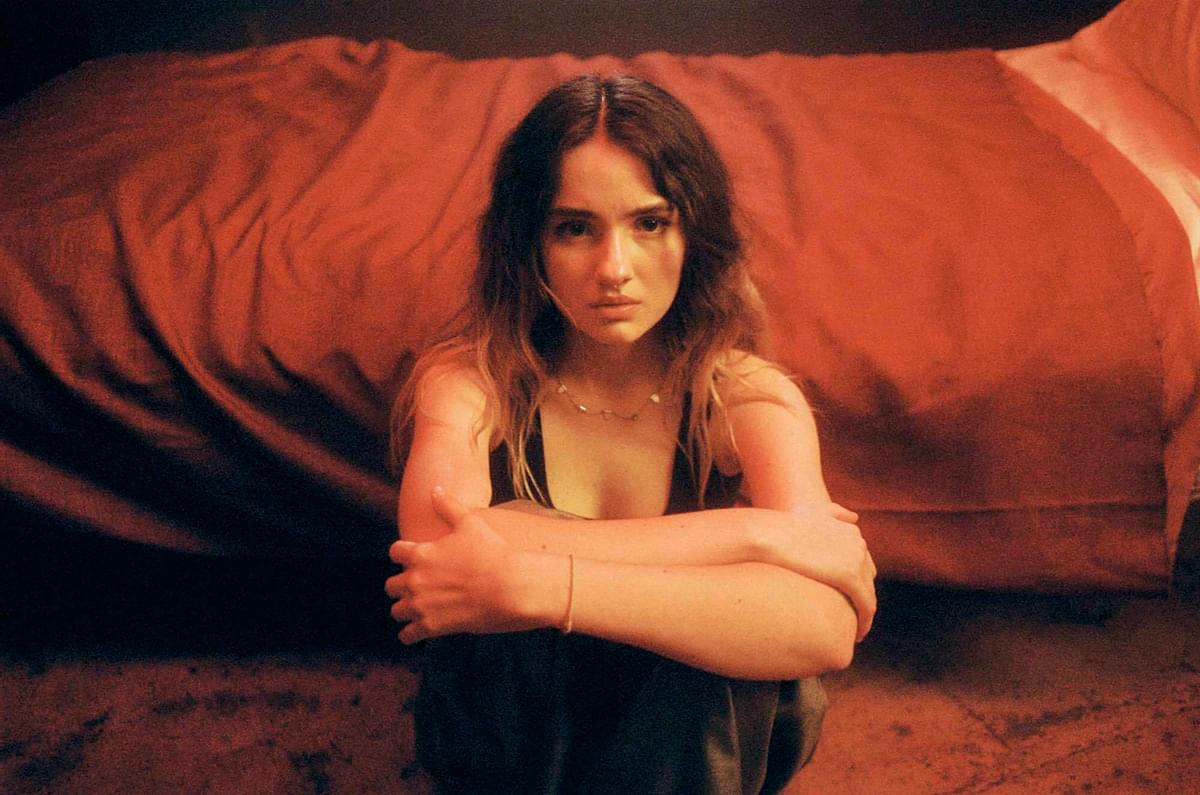 Valencia Grace is taking back power with her debut single "It Was You"
Written at her grandmother's piano, today Dorset-raised singer/songwriter Valencia Grace officially releases her debut single "It Was You" – a striking ballad that has already captured the hearts of fans online.
Having recently taken the plunge and moved to London singer/songwriter Valencia Grace spent most of her formative years in Poole, Dorset. The scenic tourist trap is great for a coastal caper or two, but as Grace tells us it's a place where "everything starts looking the same," on the contrary in London "there's never a silent night." "I've had more opportunities to go out and explore," she explains, "living somewhere where every time you turn the corner, you see a new face and a new little shop you must've missed is really inspiring."
Her debut single began to take life back at home, a tentative voice memo recorded almost a year ago to the day. Written as a response to a dark moment earlier in her teens, Grace explains there's a message she hopes listeners take from it. "There will be people in your life who hurt you, whether they mean to or not, and it's up to you to be able to hold yourself together and be resilient through it," she reveals, "what's waiting on the other side of recovery is a stronger and more grounded version of you because of that situation."
Previewing the track in full on her YouTube channel and in teasers on TikTok, Grace has already seen a frenzied response from her growing army of followers and subscribers. "I was told by a French fan that they overheard a couple of classmates talking about their excitement for the release of "It Was You"," she recalls, "so the fact that the song pre-release is so well travelled makes me very happy and warm."
Most of the fans who populate Grace's comments section have jumped on board when Grace began posting over the first lockdowns, it was also during this time that she really found herself getting to grips with writing her own songs. She remembers listening to a lot of Motown, Queen, The Beatles and Etta James at the time, describing them as "[her] safe space" and having "the biggest influence on me vocally, lyrically and musically."
Growing up enamoured by the stage initially, acting and singing, performing has always been at the top of her agenda. "My first memory of me singing would probably be me singing a little solo from Slipping Through My Fingers in a production of Mamma Mia," she recalls, in love with the world of musicals, at age 8 she made a whole one by on her own – "script, score and everything!" "I've fortunately always known I would be doing something in the arts," Grace adds, "just had to see which came first."
As "It Was You" emerges into the world, there's more music coming soon, while she describes this limbo period anticipating the release as both "the scariest and best feeling ever, like a massive drum roll," she's set to do it all over again as she puts the finishing touches on her debut EP.
That process has been surreal so far, she says "when you hear a body of work start forming beautifully around you, you start to remember the fact that you are making this body of work to be released out into the world."
While she's still firmly at the beginning of chapter one, Grace already knows what she wants. And that's "to do this for the rest of [her] life, I've got a lot to share, so I want to keep opening up and connecting with as many people as I can."
"It Was You" is out now via Ministry Of Sound / Columbia Records.
Get the Best Fit take on the week in music direct to your inbox every Friday