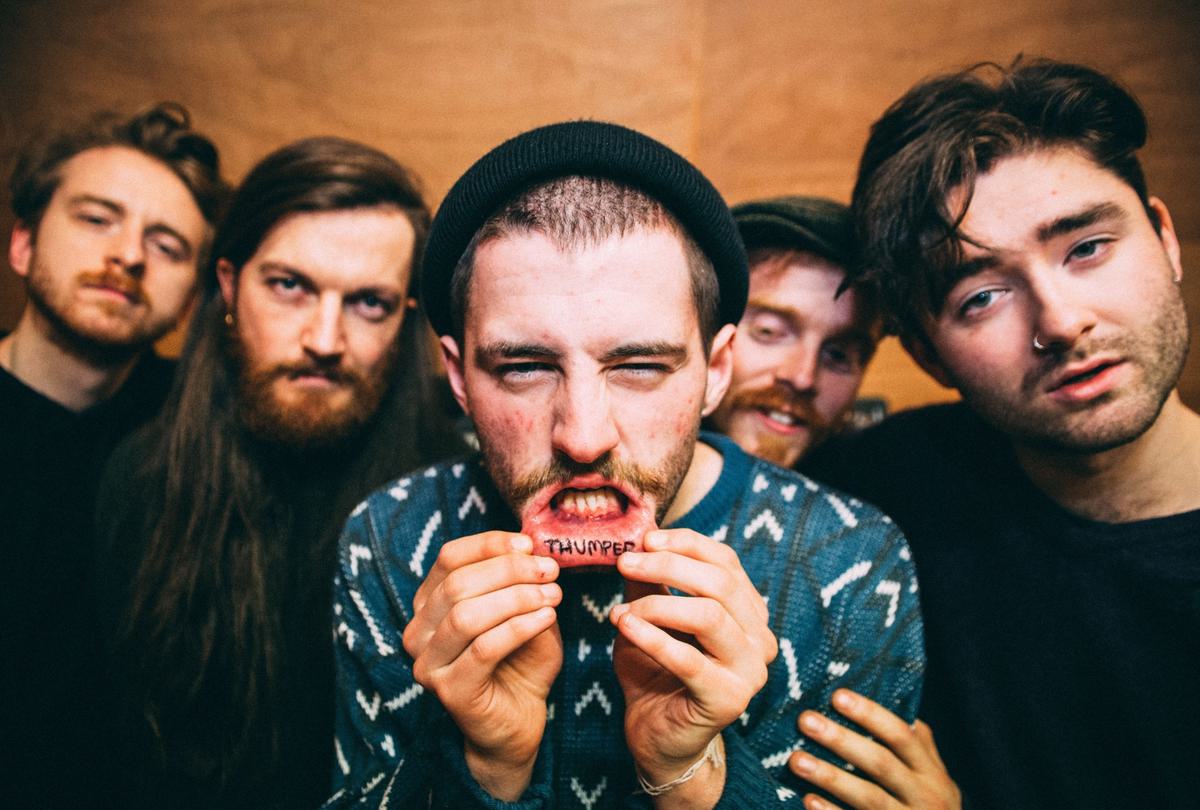 Irish rockers THUMPER go beyond their typical noise-pop with their unpredictable new single ("You're Bringing Me) Down".
Drawing on the energy of their heralded live shows, the band get freaky on their latest track. Exploring the kind of oddball psych King Gizzard and the Lizard Wizard and Ariel Pink would be proud of, "(You're Bringing Me) Down" is an eccentric seven minutes of effects, repetition and tension.
Admittedly, it's hard to take yourself too seriously with lyrics like: "Well, I want shit for brains / A starfish for an eye". Regardless, nothing here is conceited, but rather a legitimate example of a band seeing how far they can take their self-deprecating style of psych rock.
THUMPER don't totally ignore their knack for an earworm however. At the heart of the mayhem is a killer track ready to blow the dust out of any old speaker. The fact there is also a shorter radio edit available is testament to this, as the band have successfully churned out something that works as well long and windy as it does bitesize.
"(You're Bringing Me) Down" follows on from previous release "AFL". Both singles are due to appear on the band's new EP, Out of Body Auto-Message, coming out in November.
Make sure you catch THUMPER at Dublin's Hard Working Class Heroes festival on Friday 28 September.