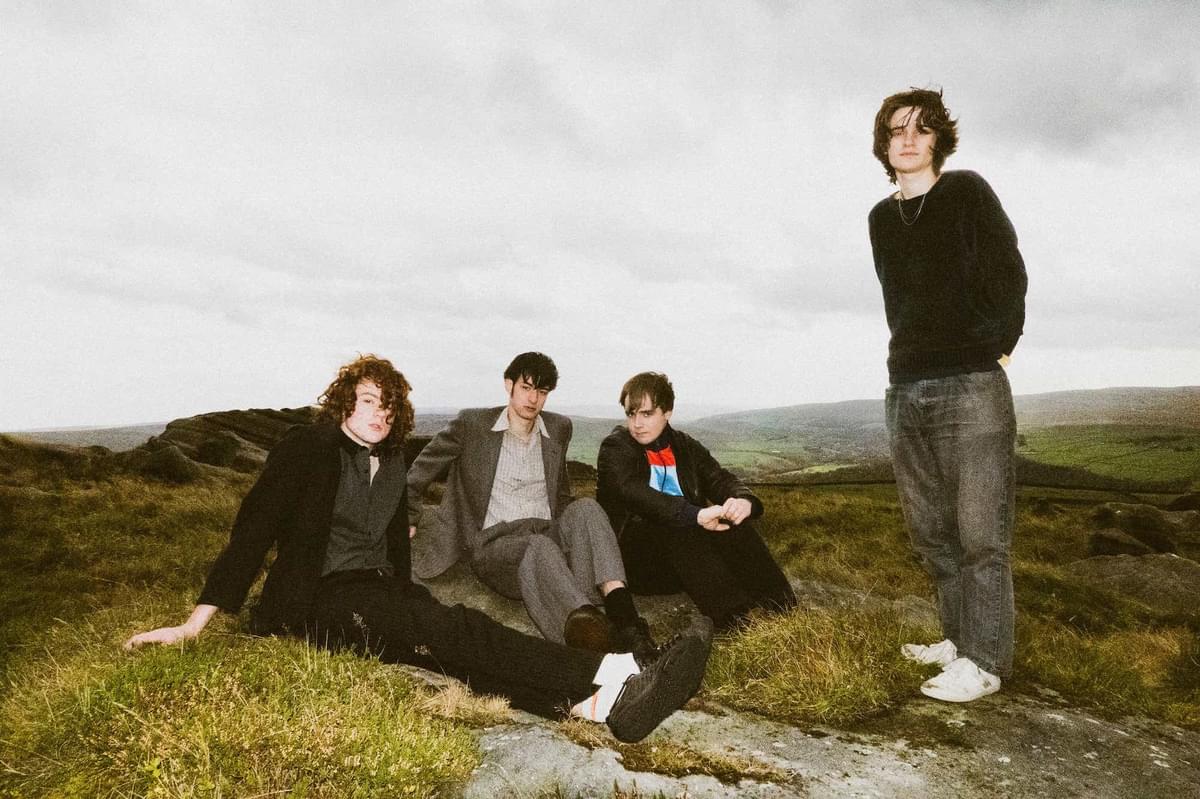 The Lounge Society take aim at the rural ruling class on "Burn the Heather"
Speedy Wunderground's The Lounge Society bring their funk punk swagger to the moorlands of grouse hunting with "Burn the Heathers", the follow up debut single "Generation Game".
Following the fastest-selling 7" on Speedy Wunderground, Yorkshire youngsters The Lounge Society could be forgiven for resting on their laurels. Their debut single "Generation Game" sold like hot cakes, earned critical acclaim and was the tastemaker label's first repress since Black Midi. Not ones to play it safe, sophomore effort "Burn the Heather" is a deeply personal piece of macabre madness.
The band - still only in their mid-teens - seethe with rage at the ritualistic burning of heather that signals the start of grouse hunting. Hailing from the Calder Valley of West Yorkshire, it is this practice that many perceive to cause increased flooding in the band's hometowns.
The lyrics paint a vividly vicious picture of both the hunting and the hunters, as lead singer Cameron Davey howls, "I hear the tales of both cities / Of light pockets and heavy hearts / Where flesh meets lead / And unchained souls are torn apart". It's an incredibly raw opening verse, with themes of deep inequality and the visceral violence of the hunt.
Such violence is captured with macabre glee in the accompanying video. We see loutish, morally bankrupt grouse hunters tweeded to the nines and ready to go. The band, in prison-style boiler suits, play the part of grouse meandering through moorland. The huntsmen gun them down with "trembling trigger finger and salivating eyes", as if getting a near sexual thrill from the kill.
The lyrical darkness is reminiscent of early Drenge, but sonically "Burn the Heather" is oddly funky for something so ferocious. Like Yorkshire contemporaries Working Men's Club, they bring a strange danceability to politically charged anger. It's rhythm-led, with a hyperactive bass line and ever-present synth. As the band comment: "We wanted this to be the second single all along. We don't want to be just another post-punk band, and we knew Heather would keep people on their toes. We want to make people move".
Get the Best Fit take on the week in music direct to your inbox every Friday