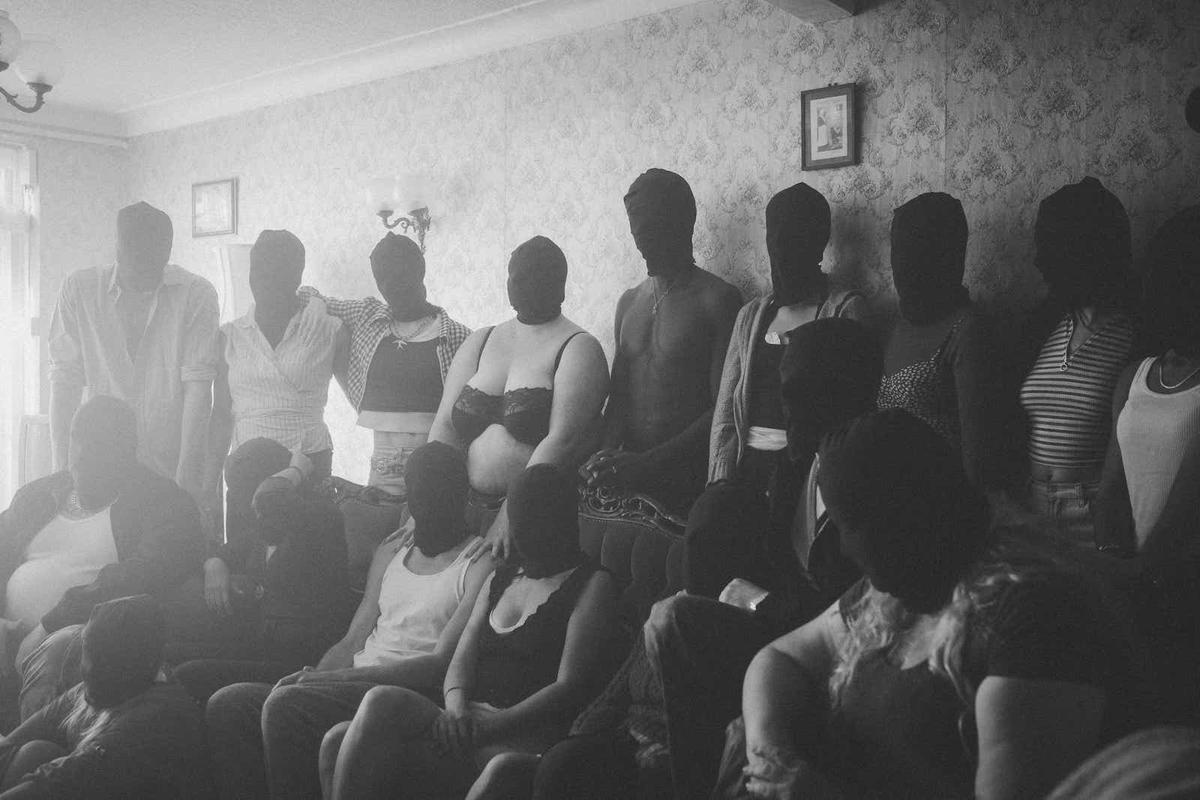 With their debut single "Wasted", The Hour might be the most infuriating musical project of the year
Anonymous UK ensemble The Hour's first single "Wasted" and debut short film Mother leave you with more questions than answers - and don't expect to be finding any online either.
Who are they? What are they? Where did they come from? Where is this going? What is this all about?
In under three minutes, "Wasted" takes you on a moving and uplifting sonic journey. Beginning as nothing more than a male voice and a raw drum beat, this incredible track soon builds with soaring synth strings, huge Bon Iver style vocal arrangements and 80s-tinged lead guitar lines before blossoming into pure, unbridled synth pop, taking cues from the likes of The 1975 and Chvrches.
Its accompanying short film Mother, directed by Ben Strebel, is an intense, aesthetic piece of art film that features masked figures fighting, dancing and playing knife games to a more ambient and somewhat darker version of "Wasted". While it makes for the perfect companion piece to the track, it will only leave you with yet more questions.
In the so-called information age, The Hour are a true anomaly, with a less-than-minimal web presence. Their website (which is almost impossible to find) contains nothing more than the Mother music video, streaming links, a mailing list sign-up and a link to an even more cryptic Instagram page that has posted seemingly random black and white images of masked people since November. It's almost like The Hour are trying to teach us an important lesson we have all long forgotten - you can't have all of the information instantly, you can't have access to everything all of the time, and you're not entitled to see everything.
There are few things more frustrating than finding a band (maybe?) this good, and not being able to find anything more about them. "Wasted"/Mother acts as a cruel taster that will leave you praying that something else will follow these tremendous works of art.
"Wasted" is out now through Futurekind.