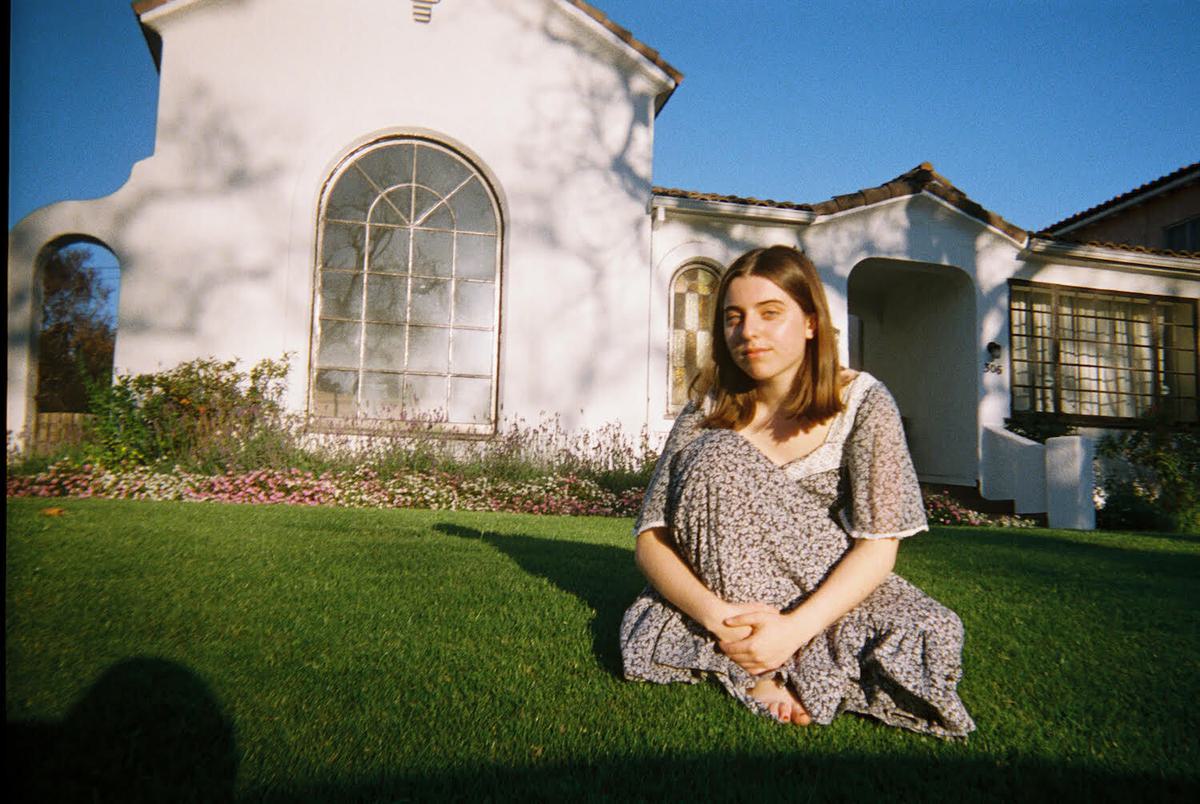 Sofia Wolfson reveals trippy visuals for lo-fi single "Nothing's Real"
Sofia Wolfson has shared the trippy visuals for her Adulting EP track "Nothing's Real".
"Nothing's Real" was initially released back in January. Best Fit described it as a "soothing lo-fi treasure", and it appeared on Wolfson's EP Adulting that landed in March, which was produced by Marshall Vore (Phoebe Bridgers, Better Oblivion Community Centre).
Wolfson has today revealed the accompanying visuals directed by William Lancaster, which sees Wolfson's sister, Vivian Wolfson, try to navigate through a normal day while being overwhelmed by anxiety.
Speaking about the single, Wolfson explains, ""Nothing's Real" is a song about disassociation. About feeling out of place, unable to relate to your surroundings or fit into a community. About finding yourself stuck in the same patterns. About fearing you can't keep up. Like the world is changing so fast around you and even though you try, you cannot adapt. When I wrote it during my freshman year of college, I was in a state where all I could do was compare myself to others, which I learned only leads to an incredibly isolating feeling."
Of the visuals, Wolfson adds, "The video concept sprung from the idea of disassociation. My good friend William Lancaster and I wanted to best capture the feeling of everything being "slightly off" and explore a representation of anxiety. We started by brainstorming ideas for this warped world: guitars floating, glasses falling off tables, the sky turning from day to night rapidly. But what really brought it together was the casting of my younger sister. That's when it really felt like nothing in this world was truly real. The shooting process was intricate. William had to teach himself how to do a ton of practical and special effects. But in the end, I think the video, while certainly having its comedic moments, reflects the inner mind through the outer world. Everything is slightly wrong and the more you try to fix it, the weirder it gets."
Sofia Wolfson's "Nothing's Real" single and Adulting EP are both out now.