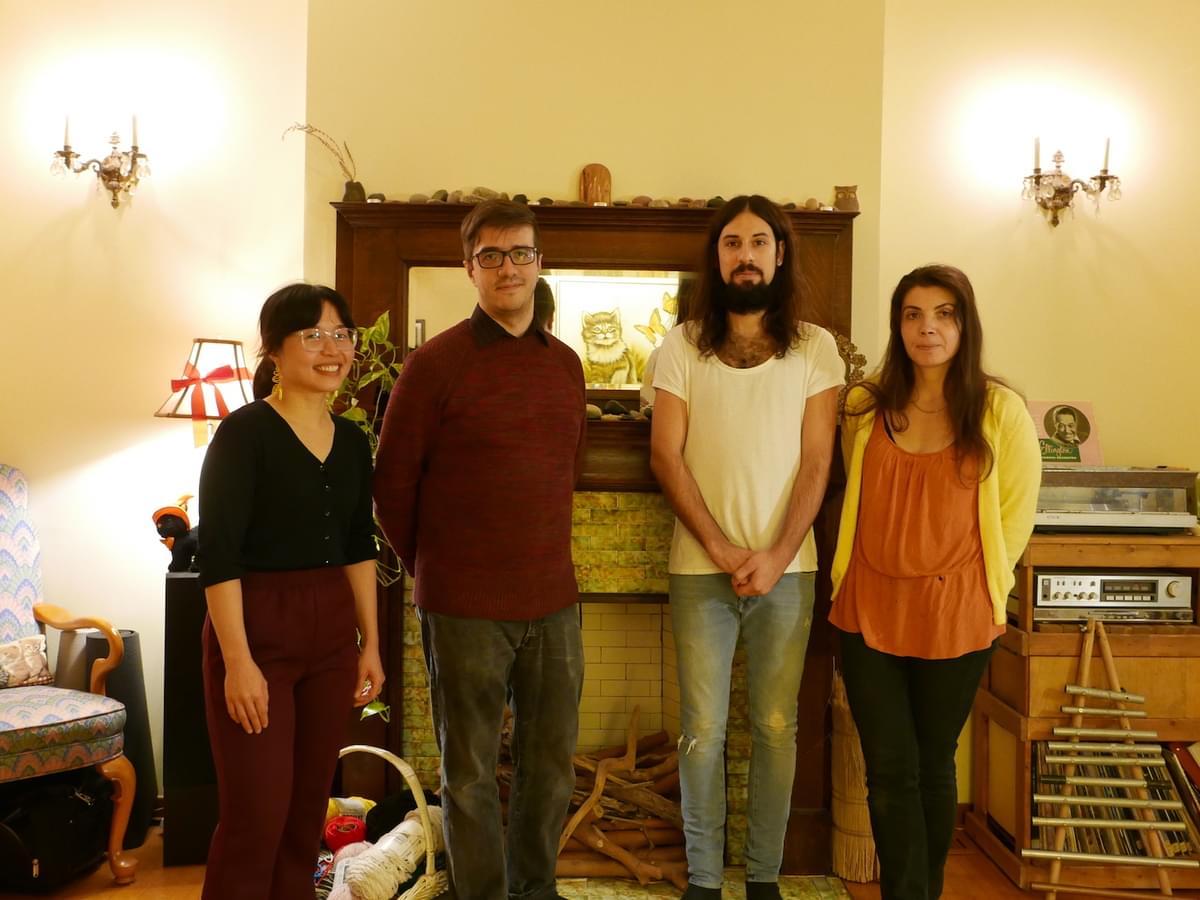 Members of Picastro and Do Make Say Think join forces as Set The Controls For The Heart Of The Heart
23 December 2020, 13:11
| Written by
Ro Cemm
Picastro's Liz Hysen had been due to hit the UK and Europe in April on a joint solo tour alongside long time friend Tony Dekker of Great Lake Swimmers in support of their respective bands' most recent releases (Exit and The Waves, The Wake). A split 7" on Purple Vinyl was produced by Harbour Songs for a tour that hasn't happened… yet.
For Hysen's contribution to Ho! Ho! Ho! Canada, she joined forces with fellow Torontonian Justin Small to form Set The Controls For The Heart Of The Heart. Inspired by the new-found time to sit, observe, and really hear the everyday, she began to craft the track using sound collage and noise principles, sudden noise outbursts and digital crunch coming up against Small's languid guitar playing, initially dissonant but coming together at the end.
Of "Wave Into The Eyewall", Hysen says, "There are lot of banal things that are musical. You don't have to look too hard. Once when I was on tour with Nadja, Aidan [Baker, musician in Nadja] and I were talking about this quote where Kevin Shields was talking about the tri tones or whatever in house appliances when he was growing up and the writer found that fascinating. But in reality, every musician pays attention to that stuff!"
When not working on Do Make Say Think, Justin Small has been involved in scoring alongside bandmate Ohad Benchetrit. The pair just completed the score for the breathtaking "Borealis" for the National Film Board .
Get the Best Fit take on the week in music direct to your inbox every Friday