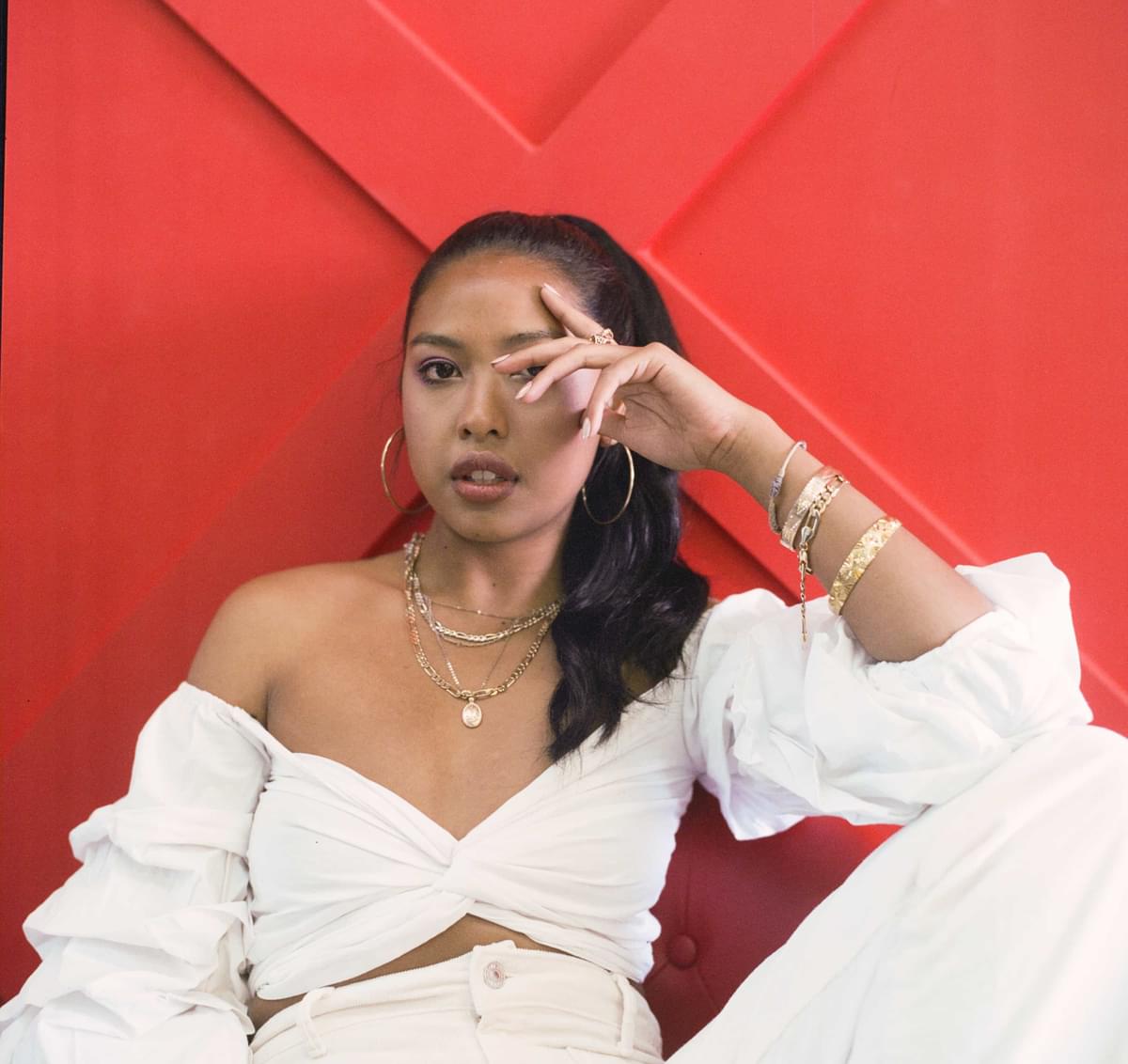 SATICA considers the impact of gun culture on the hard-hitting "Son of a Gun"
"Son of a Gun" is a dark, ominous number that melds SATICA's R&B artistry with electronic and pop, and a subject matter that sits so prominently on the minds of young people today – gun culture and violence, an issue of current contention in SATICA's home of North America.
Taken from her sophomore EP dear april, ily, "Son of a Gun" eerily layers SATICA's breathy vocal with collaborator SAKIMA's low, distorted tone as they duet chilling metaphors, cultivating a track that's deliberate and relevant.
Born to Cambodian immigrants who fled the Khmer Rouge genocide, SATICA's parents' hardships have shaped her own narrative and have given her a unique frame of reference. "Almost every day on the news there is an instance of gun violence," she says. "My parents are war refugees, so my dad has literally been shot four or five times and all of it just kind of put things into perspective. I couldn't help but to think - what if it was them? What if my dad never survived? It's terrifying there are people filled with that much hate."
Referring to the line in the bridge, "I'm never gonna get that back", SATICA explains it touches on "the fact that sometimes we get so caught up in our daily struggles, that we forget how fragile life is and that it can end in a second. This song to me exposes the story/emotion/fear/concern on the platform that I know how to best express myself - through music/art."
"I'm grateful to have been able to write this song with a long-time collaborator, SAKIMA, because as an openly gay man, he has different perspectives and experiences with the world than myself," she says. "He brought out an element to the music that's uniquely him."
It's also SATICA's very presence in the current music industry that's inspiring. She's helping to change the shape of the music landscape by representing East and South East Asian artists, telling her stories through the platform that she knows best.
"Son of a Gun" and
dear april, ily
are both out today via Moving Castle. Find
SATICA on Instagram
.
Get the Best Fit take on the week in music direct to your inbox every Friday