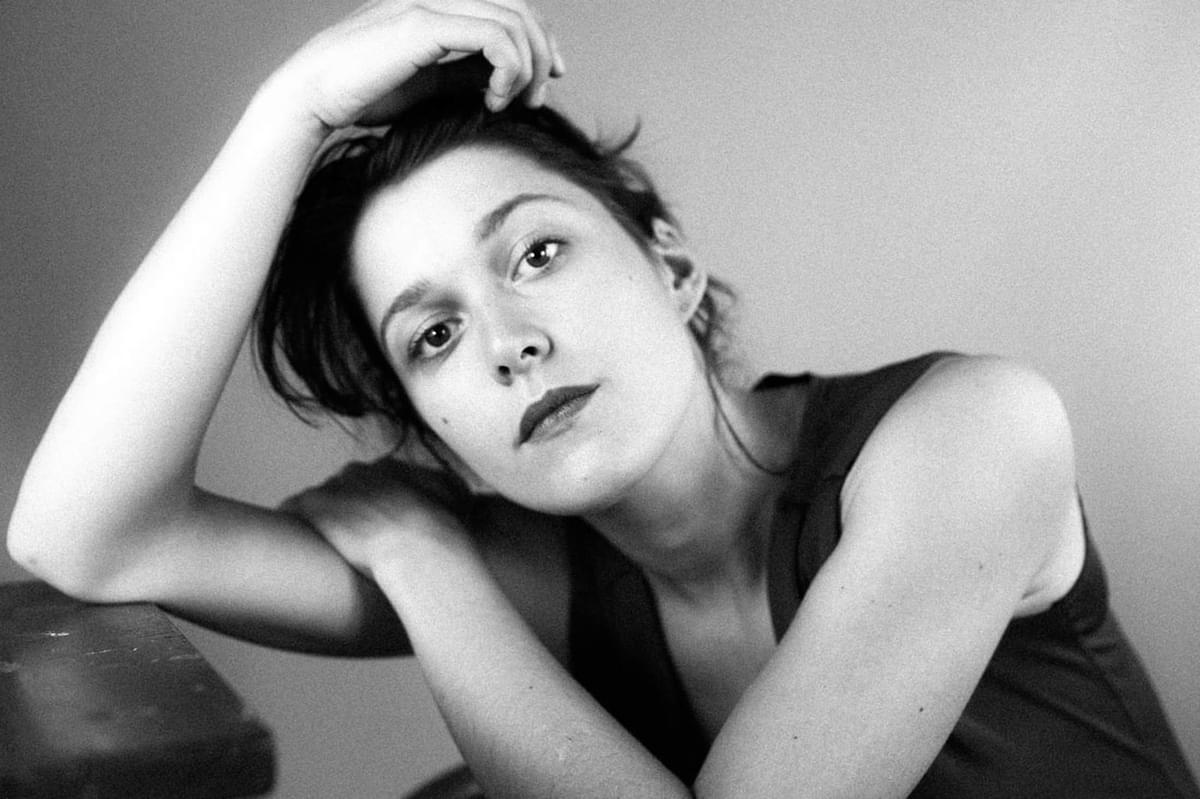 Rising Dutch star Pitou discusses new EP I Fall Asleep So Fast ahead of show at The Great Escape
Capturing an intellectual restlessness within her indie-folk songwriting, it's the marriage of the two that makes Pitou such a spellbinding prospect.
A renewed sense of an international identity post-Brexit is shining a long-overdue spotlight on some of the incredible music being made all around Europe. You sense that Amsterdam-born songwriter Pitou was due to be a star regardless – but the extra attention certainly hasn't done any harm.
After releasing a self-titled debut EP last year, 2018 looks set to be a stellar year for Pitou. The gorgeous "Give Me a Glass" is the lead single from her second EP I Fall Asleep So Fast, and arrives right in time for what's set to be a monumental set at The Great Escape.
We spoke to Pitou ahead of her show in Brighton.
BEST FIT: Your new EP features some beautiful lyrics, but "Give Me a Glass" seems particularly intriguing. Could you tell us about how that song came about?
Pitou: "It first started out as a song praising the effects of alcohol, as many pop songs have done before. Because I really love how you start to see the world, not from hanging above the situation, but actually being in it. At least, that's how it is for me. That's something I would sometimes like to have without, of course, having to put liquor in myself. But later on I also discovered that I would like the glass to be a state of being. So it's both literally about having the glass in your hand, and you can extend it past that too."
Was that one of the first songs that came through?
"Well it was one of those songs that came to me in a very short time, one of those lucky songs where you feel like the song is pulling you, instead of you having to create the song. But it was only later that I found it matched the other songs I had been writing."
One of the other things I really enjoyed was last year's video for "Problems". Is the visual side of music and art something that you enjoy working on as well?
"Absolutely. I tend to be quite dark and heavy in my music, because the times that I'm writing music I feel quite heavy and dark. When I feel happy, I don't write songs – I just live. So I like to balance that heavy, emotional side with more playful visuals, which is something I really enjoy, because I actually can be quite lighthearted! With visuals I can balance those two sides of me. It's something I only really began to discover last year, because I didn't do it for the first EP, so it's a new thing for me. I'm enjoying art."
You're playing The Great Escape soon, among other live dates. How important do you think it is for Dutch acts to perform at those kind of UK events?
"I think it's important because so many people who love music are there. If I was a Dutch person just going to the UK or France or Germany, I wouldn't know where to begin. What's great about these events is that it's one place where all the like-minded people who love music will be gathering. Then I can show people my music and what I'm all about. That's wonderful, and I'm really happy I get to do that."
In the UK there seems to be increasing interest in other European scenes, partly it seems as a reaction to Brexit. Are there any new or current Dutch acts you're particularly excited about?
"Oh yes, there are so many good acts. I'm so happy that non-UK Europeans – I don't know if you'd just call them Europeans now! – are getting more attention. There definitely seems to be more interest in non-UK acts. I think before it was a case of 'we have our own little pool of music', and as an outsider it's notoriously hard to get into the UK scene if you're a European act. But I see that changing. I think there's sort of a shock: 'Oh, we don't actually want to be separated from European culture...' I think it's good, because there's so much beautiful music being made across all these different European countries. All of the Dutch acts coming to The Great Escape are fantastic though. I know almost all of them personally, because Holland is such a small country – and if you narrow that down again to the Dutch music scene, it's of course even smaller. It's going to be fun for all of us to get on planes and boats and come over!"
What does the future look like for Pitou?
"Well we've just released the EP of course, but I'm already writing new songs. I'd also love to live somewhere else – I'm probably going to move to Belgium in the summer. I'm hoping to have an album done in 2019. Of course, I also want to play in the UK and Belgium more. But mainly I can't wait to write more music."
Get the Best Fit take on the week in music direct to your inbox every Friday