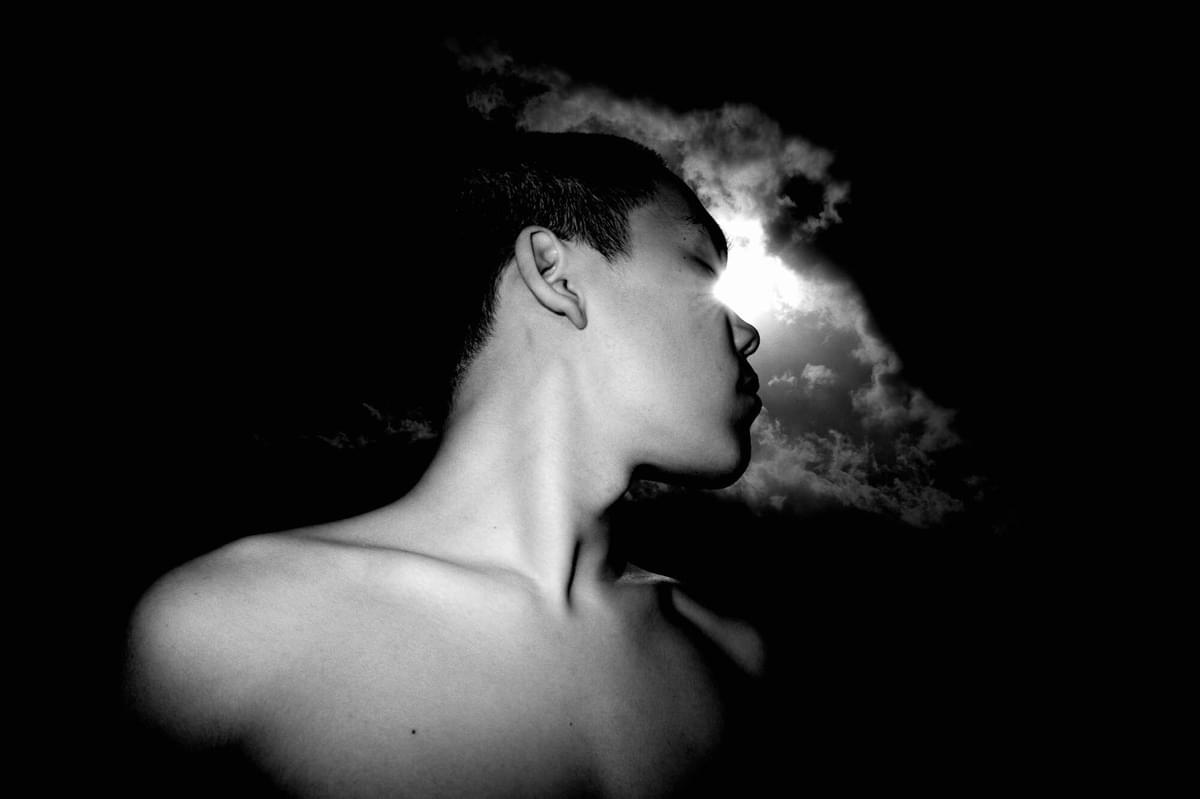 South Korean polymath Omega Sapien drops his overtly wholesome new single "Jenny"
Omega Sapien of K-pop group Balming Tiger has dropped "Jenny" - an ode to man's best friend - as the third single from his upcoming EP Wuga.
Carrying the hybridised nature of Balming Tiger through to his solo project, Omega Sapien's Baauer-produced single – a heavy, surreal entry akin to a boisterous Missy Elliott track – sees coolly irreverent alt-rap aggressively embrace Sapien's love for dogs.
"Jenny is the name of my friend's dog and I love him," says South Korea's Sapien, real name Jeong Ui-Seok. The infectious hook of "Jenny" was born from an idea to contrast aggressive rap with adorable lyricism: "I wanted to create a primitive image. I ran straight into it, and the first lyric was 'Walk up doggy in the park/And I walk up doggy in this dark.' If you are not a native English speaker you would probably think this is a violent song, but it's adorable."
The accompanying VHS-style music video – directed by fellow band member Hong Chanhee – sees Sapien partying in and exploring Poland. "It was our last night [there], we were super fucked up, and I [said] out of nowhere, 'bro, we have to shoot a music video [for this] right now," he says. "Rappers utilise this technique of going to a party, but me, I'm just living a normal life. Just walking around the street [might not be] as interesting, but in Poland, we felt like rockstars."
The track and video capture a primitive, unhinged joy, a key theme of his new, caveman-inspired EP, Wuga. Wuga – onomatopoeia for the sounds cavemen make – similarly sees boisterous production set ablaze by industrialised K-pop, surrealist alt-rap and irreverent youth culture.
The disobedient nature of the EP allows Sapien to dive "straight into the primitive". Although its sound is suited to incendiary nightlife, cutesy Gen-Z talismans act as a lyrical antithesis: Pomeranians, fast fashion, glittery jewellery and iced tea are essential, shameless accessories in Sapien's dystopian, prehistoric party. Wuga is steeped in the surreal, yet grounded in the fickle, throw-away joys of youth.
Sapien explains: "[The EP] is something I'd imagine [playing] inside a cave with a campfire and everyone going ham – probably on some shrooms too."
Wuga is rightfully produced by the US's Baauer, whose 2012 hit "Harlem Shake" and its associated internet memeification jaunts all the reckless abandon of youth haunted by predictions of the end of the world. The pair collaborate to create a Tik Tok-ready, cleverly incautious body of work that does something similar: gregarious and gut-punching, Wuga throws the future in the air and celebrates the opulent thrill of the inconsequential.
"[Wuga has] primitive energy, like cavemen drawing on walls, or dancing with shamans. There's not much thought put into it. You enjoy it because that's why we're here."
"Jenny" is out now with the new EP
Wuga
is set for release on 25 May via Lucky Me. Find
Omega Sapien on Instagram
and catch him live at Space 289 on 21 May.
Get the Best Fit take on the week in music direct to your inbox every Friday