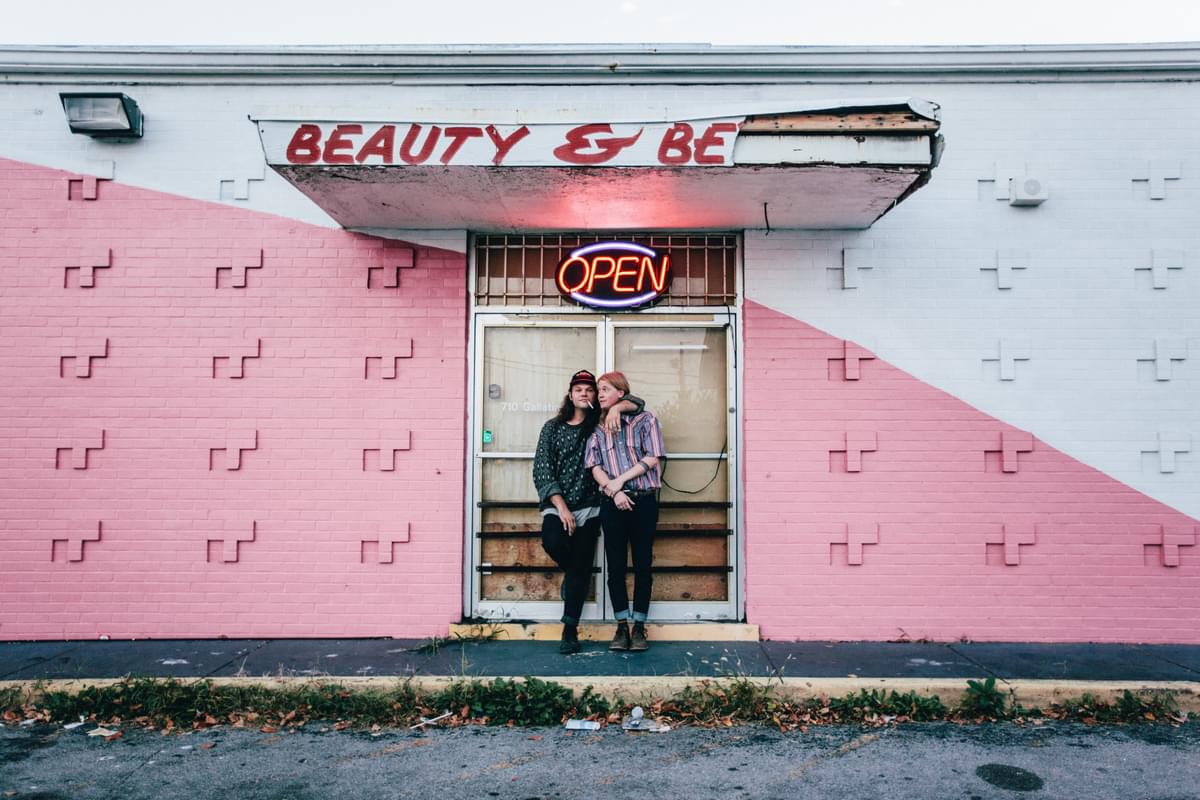 Okey Dokey team up with Night Beds' Winston Yellen on "Always Never"
Following the release of January's Love You, Mean It, Nashville psych-pop band Okay Dokey share "Always Never", the first track from their collaborative album due in summer.
We don't currently have a release date for the album, and much less a tracklisting, but it has been confirmed that the record will contain ten tracks, co-written with and featuring ten different artists, including musicians from Rayland Baxter, Wild Child, Liz Cooper, and several other bands.
First cut "Always Never" features Winston Yellen of Night Beds alongside Okay Dokey's core lineup of Aaron Martin and Johnny Fisher. The track is a bounding, sunny slice of guitar-pop, driven by a funky bassline and artfully autotuned vocal, recorded at Handmade Studios in West Nashville.
"Winston and I have been buddies for years now and I've always been a huge admirer of his writing," the band explain over email. "When this idea of a collaborative record first started to being tossed around, Winston was the first on my list. Seeing as we are both fairly (and happily) sad people, we went for a spin on the concept of a man so misplaced in the current world that he begins to question himself on every level, eventually finding himself surrounded in drag and contemplating falling in love with a man."
"Always Never" is out 1 March.
Subscribe for news and competitions