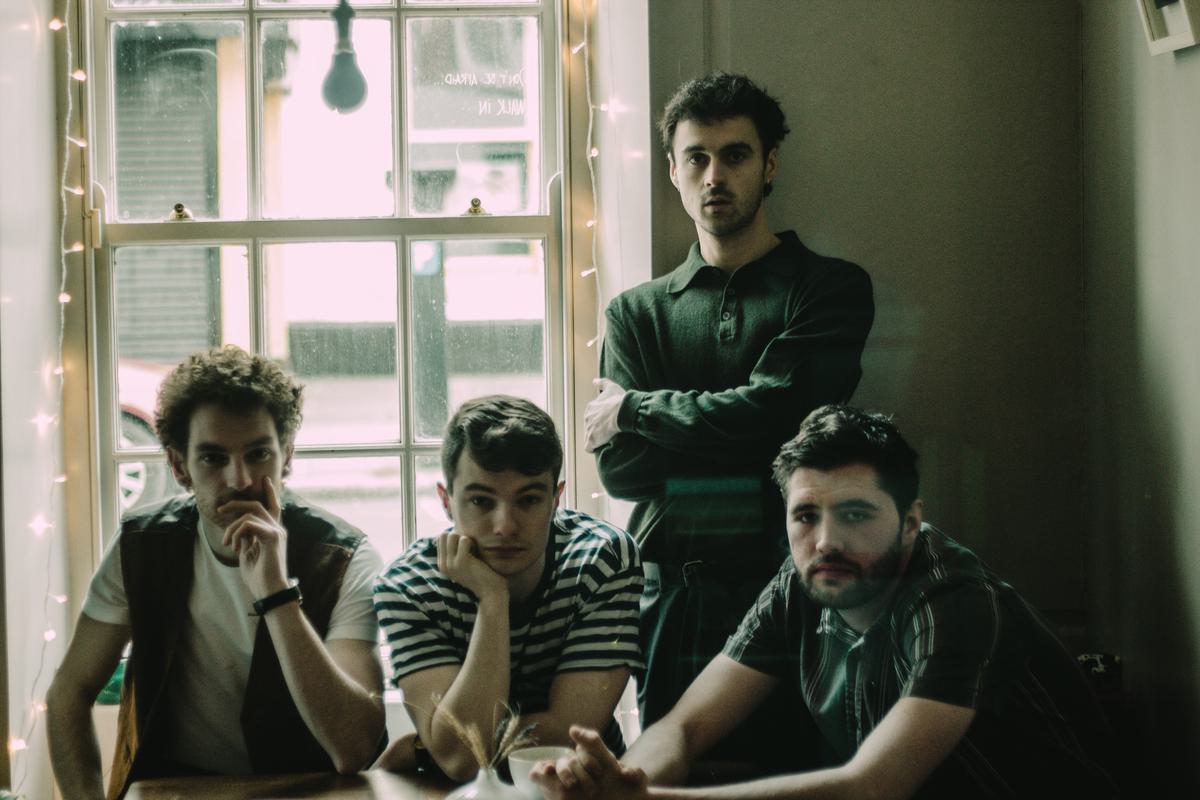 Not just another Dublin post-punk band, Odd Morris prove their worth on "Cold Water"
31 January 2020, 12:30
| Written by
Ben Lynch
Emerging from the same scene as Fontaines D.C. and The Murder Capital (they even shared a rehearsal space), Odd Morris set themselves apart from their peers with new single "Cold Water".
Hailing from the same post-punk factory in Dublin that has recently churned out some exceptional talent, it's tempting to categorise Odd Morris strictly within the confines of the 'scene' they're seemingly in the midst of. As is so often the case however, this temptation would be doing the four-piece a severe injustice. As highlighted by their new single "Cold Water", Odd Morris reside in a less shouty, more yearny space than most of their contemporaries.
Vocalist and guitarist Daragh Griffin strikes as an alluring figure, an echoing moan of a voice sharing more with Mancunian post-punkers than his brethren on the other side of the Celtic Sea. His journey from unease at the demands and compromise associated with a new relationship in the first half of the track, to suddenly understanding the beauty that comes with such a commitment is - if predictably, though rather effectively - mirrored in the growing tempo of the guitars and jittery drum beat.
"I just tried to explain what that felt like," Griffin says of the song's sentiment. "And, to me, it was a shock to the system - like how people suddenly gasp in shock when they hit cold water".
"Cold Water" invites its listeners to revel in its melodies - a far cry from the charged frustration of some of their local peers. Dark, brooding and hugely affecting, it's yet another reminder of the richness to the city's output over the last few years.
"Cold Water" is out now. Follow
Odd Morris on Facebook
and catch them at their two London shows, on 5 February at The Victoria, Dalson, or 4 March at 100 Club for Annie Mac Presents.