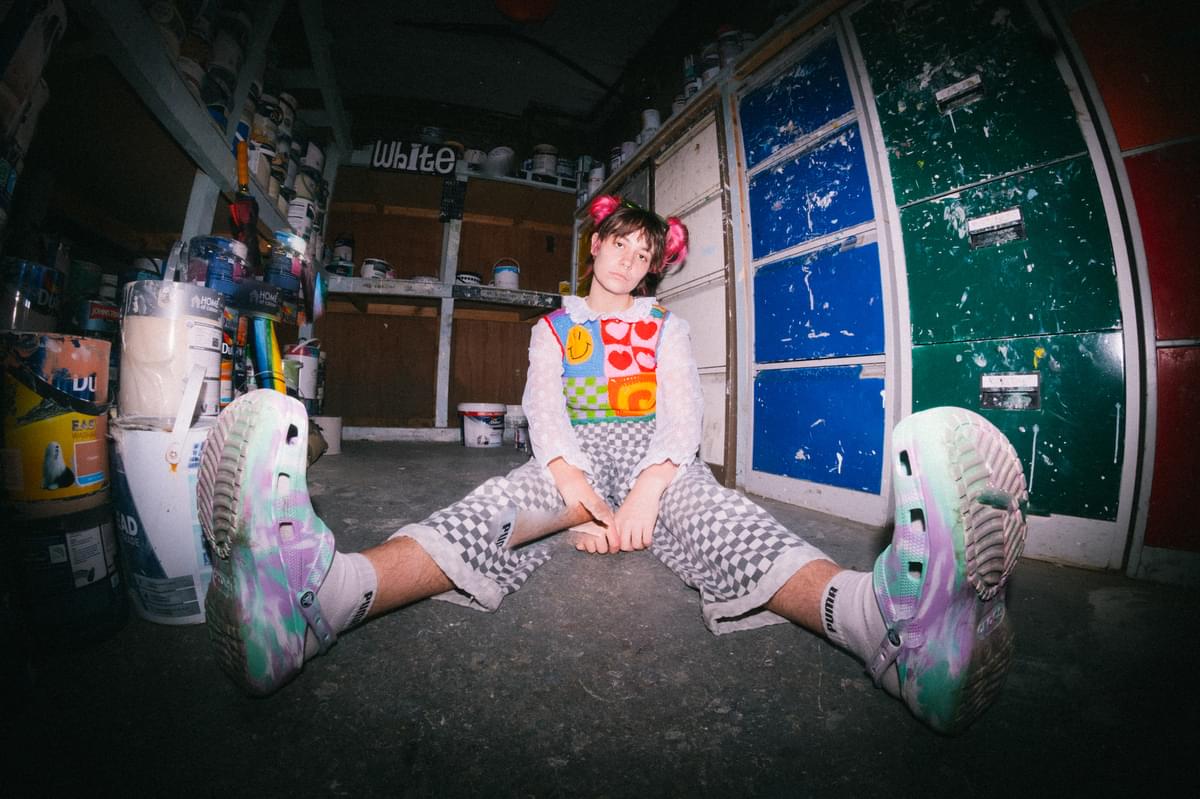 Mollie Coddled feels like a "Burden" in her latest slacker-pop single
Mollie Coddled's first of the year, "Burden", continues her dreamy trajectory upwards through her own personal bedroom-pop stratosphere.
Writing and producing herself in Leeds, Mollie Coddled is creating a cosy universe across both her woozy sound and her visuals - a consistent blend of magical clouds and pretty vibes, versus her themes and lyrics having relative gloominess. She writes to universal experiences of young adults, uni students, and anyone generally trying to figure out what their place is right now.
Mollie's collaborating with people who've also worked with masters of laissez-faire indie-pop grooves, too - namely, Ben Matravers who, as well as co-writing and co-producing Burden, has worked on the likes of Easy Life and Abbie Ozard. His track record of collaborators at varying points on the journey from DIY classics to wonky pop household names is a fitting gang for Mollie Coddled to join.
Never one to shy away from confessional bluntness, Mollie's latest confronts the pangs of worrying that you're not wanted around your friends and the stress of dealing with it – through a haze that's all too pleasant. "I don't wanna be a burden, I wanna be your friend… I've overthought every situation, they probably hate me" she pleads and spirals through the chorus, counterintuitively delivered in a gorgeously silky musical wrapping.
"Burden is the voice of the worried child living inside our heads," Mollie explains. "The voice that tells us that we're not cool enough, sexy enough, confident enough. Feeling like a burden is something everyone my age experiences and yet everyone tries to hide from."
"Burden" is the follow up to 2021's "Lonely Bitch" and "Wavelength", which are as vulnerable as the track. Mollie crowns herself "the loneliest bitch of them all" amongst an angelic chorus of reverbed layers; she laments communication disconnects and isolation via a groovy beat and sparkling synths. This is what youthful catharsis looks like for a new generation – emotional outpouring is now done through a content, rose-tinted lens, and Mollie Coddled is mastering it.
Get the Best Fit take on the week in music direct to your inbox every Friday