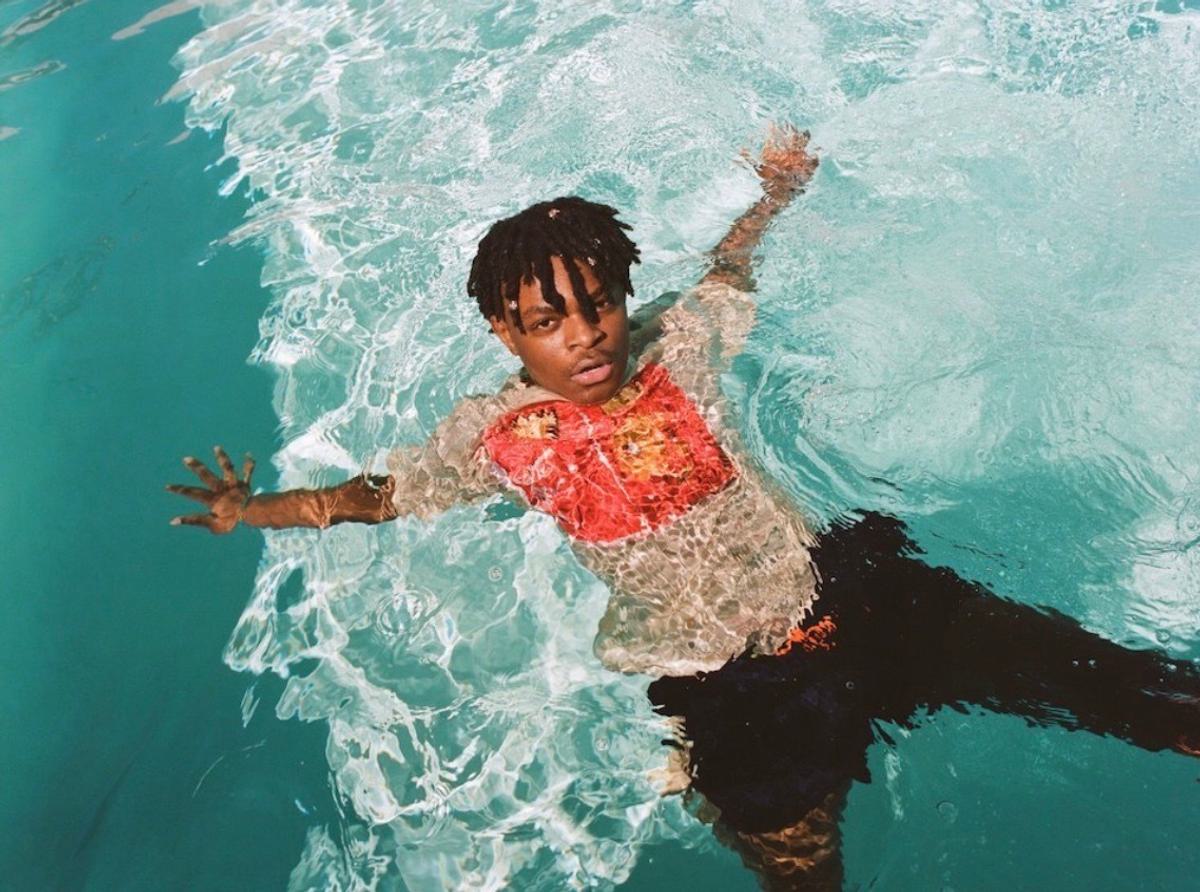 Miloe channels the spirit of dance hall and EDM on "Make Ur Way"
Inspired by the congolese rhythms and beats of his heritage and brimming with bragadocia, Bobby Kabeya, AKA Miloe, is back with his gorgeous new single "make ur way" and has announced details of his upcoming feature-length project Gaps.
Also featuring the vocals of Alberta-rasied singing MC 80purppp, 'make ur way' was written during the early stages of lockdown, when Miloe found himself inspired to experiment with new sonics and templates, in particular the works of early dance hall artists and EDM. "The organic nature of the instrumental and sounds made me think of 80purppp" Miloe explained of the collaboration, "I was blown away by the beautiful chorus of harmonies and the gentleness in his delivery when he sent me his verse."
Guided by a glistening acoustic guitar line, lead with Miloe's unique production style and choices highlighted throughout by 80purppp's syrupy vocals. It's one of Miloe's smoothests tracks yet, and follows in the footsteps of previous releases "floating" by being accompanied by a haunting music video show in The Tunnel of Terror in Minnesota.
"Make ur way" is set to accompany "floating" and the intimate "elastic" in featuring on Miloe's forthcoming project Gaps. The six-track EP, via Loma Vista Records, is scheduled for release on 16 September and will be Miloe's third project since he burst onto the scene with his self-titled debut project in 2019. In 2020, Miloe released the rousing Greenhouse EP, which included some of the biggest tracks of his career to date, including "Winoa" and "Everything (That Should Go)".
Kabeya is a 21-year old Minneapolis-based artist who spent his early childhood years being raised in the Democratic Republic of Congo. At age 8, Kabeya made the 7000 mile journey to the US with his mother, following in his journalist father's footsteps after he'd been granted asylum three years previously.
Instantly, his life's soundtrack transitioned from traditional congolese instrumentation and harmonies to the more raucous sounds of punk icons such as Husker Dü, The Replacements, and Soul Asylum; as well as the legendary local star Prince. Over time, Kabeya slowly found himself creating his own work, which would later become the Miloe EP. After being discovered by a member of Beach Bunny, Miloe performed one of their very first solo shows as the act as support for the chicago outfit. From there, Miloe's career continued to grow, and by the time he released the Greenhouse in 2020, which was worked on as part of a three-day session with Hippo Campus' Jake Luppen.