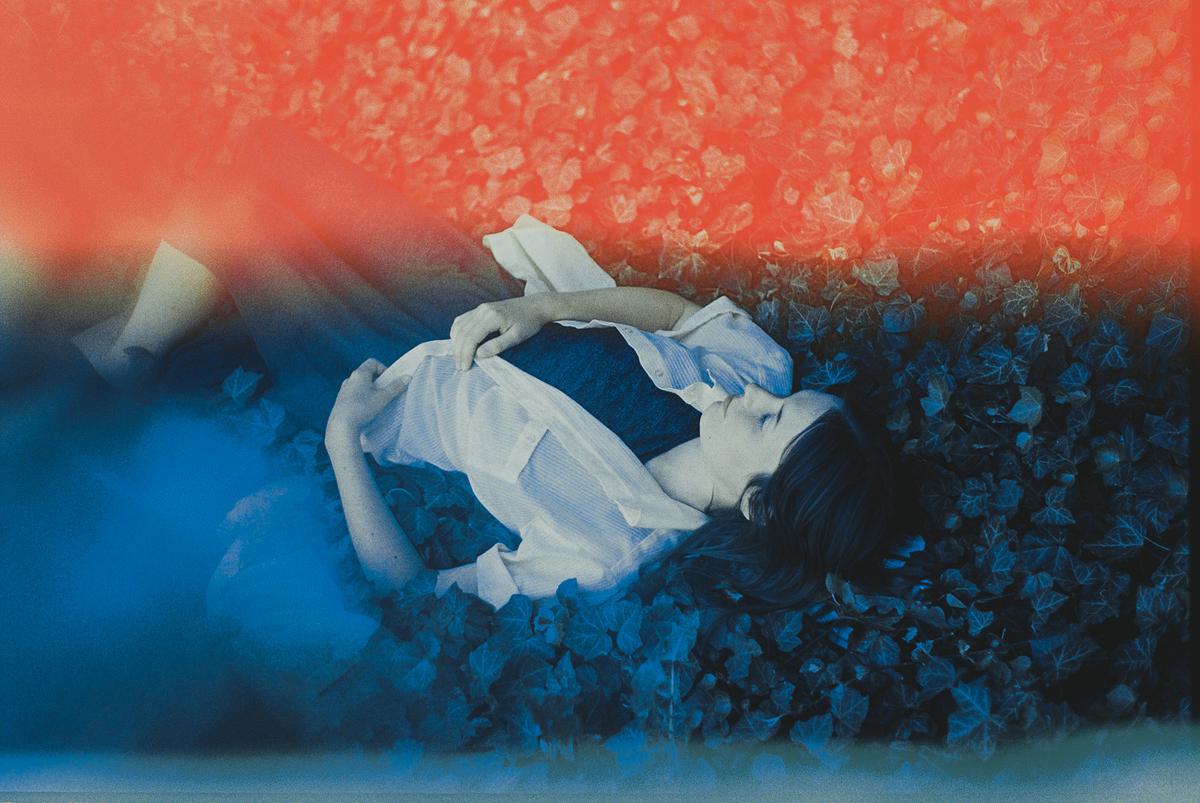 Many Voices Speak burns softly on new single "I Saw You"
Matilda Mård has a special talent. The Swedish artist, who goes under the name Many Voices Speak, has mastered the art of cinematic melancholy. Her 2016 debut EP Away For All Time was a beautiful package of floating, delicate classical pop and Mård's silver-whisper voice, calling up memories like ghosts from the past.
Now she's finally on way to releasing her debut album, Tank Town, with the first single, "Necessaries", dropping last month. And today we've got another, "I Saw You". In many ways, it's vintage Many Voices Speak. It's a devastatingly pretty, moving piece of music.
But it also marks a movement in her sound. "I Saw You" has a sweeping momentum and pace that she hasn't explored before, leaning more into sparkling alt-rock. But it still retains her showstopping ablity to make time move more slowly, to capture that special atmosphere that gives her music its power. Listen and read a Q & A with Mård below.
BEST FIT: Hi Matilda! Tell us about "I Saw You".

MANY VOICES SPEAK: "It's a song about unshared sorrow and how I've experienced it affecting the self-image. When the first pieces of the music came together the lyrical theme felt clear to me already. It wasn't a story from the centre of an experience, it was from the outside of one. There's a certain alienation about getting stuck in the past, while becoming an observer of your actual reality. It's a subject that is close to my heart and it makes 'I Saw You' extra special to me."

"I Saw You" sounds different from anything you've released before. It's faster and more muscular, especially with that driving momentum that kicks into gear with the bass around the 1:15 mark. Would you say it's a new development in your sound?

"It definitely stands out from the rest. When me and Petter Nygårdh started working with the arrangement of 'I Saw You' I felt this was the only direction the song was meant to go. It's hard to miss if it feels right as it's such a release when it happens. It's like everything you don't say with lyrics can be called out through a musical arrangement. I hold on to that feeling of conviction more than I hold on to a certain sound. In that way, if there's a new development it happens when the song is just an embryo, I would say."

Your debut album is out at the end of August. What would you say has changed for you as an artist since the EP?

"During the time after the EP, I've tried to balance my need for security with the need for creativity. The problem with giving creativity half your time only, is that one of the bigger destinations for an artist – the stage – is being put further and further down the road. I've decided I must practice what I love in this very moment if I'm going to do it at all. I'm also in a time of life when people around me are making big decisions like having children and buying houses. It may have had an effect on me to be bold myself and choose a life as an artist, wherever it takes me."

What's the story behind the title Tank Town?

"Tank Town is a metaphor for the mental state that runs through the songs of the album, where everything that's being processed either belongs to the past or the times to come. I started thinking of places where neither nature or civilization are preserved, and I discovered a similarity in the way nostalgia and dreams are being captured in that kind of place; the history in what was built up once, but also someone's dream to create something meaningful, even if it's been left unfulfilled with time."
"I Saw You" is out on June 15. Tank Town is out on August 31 on Strangers Candy.