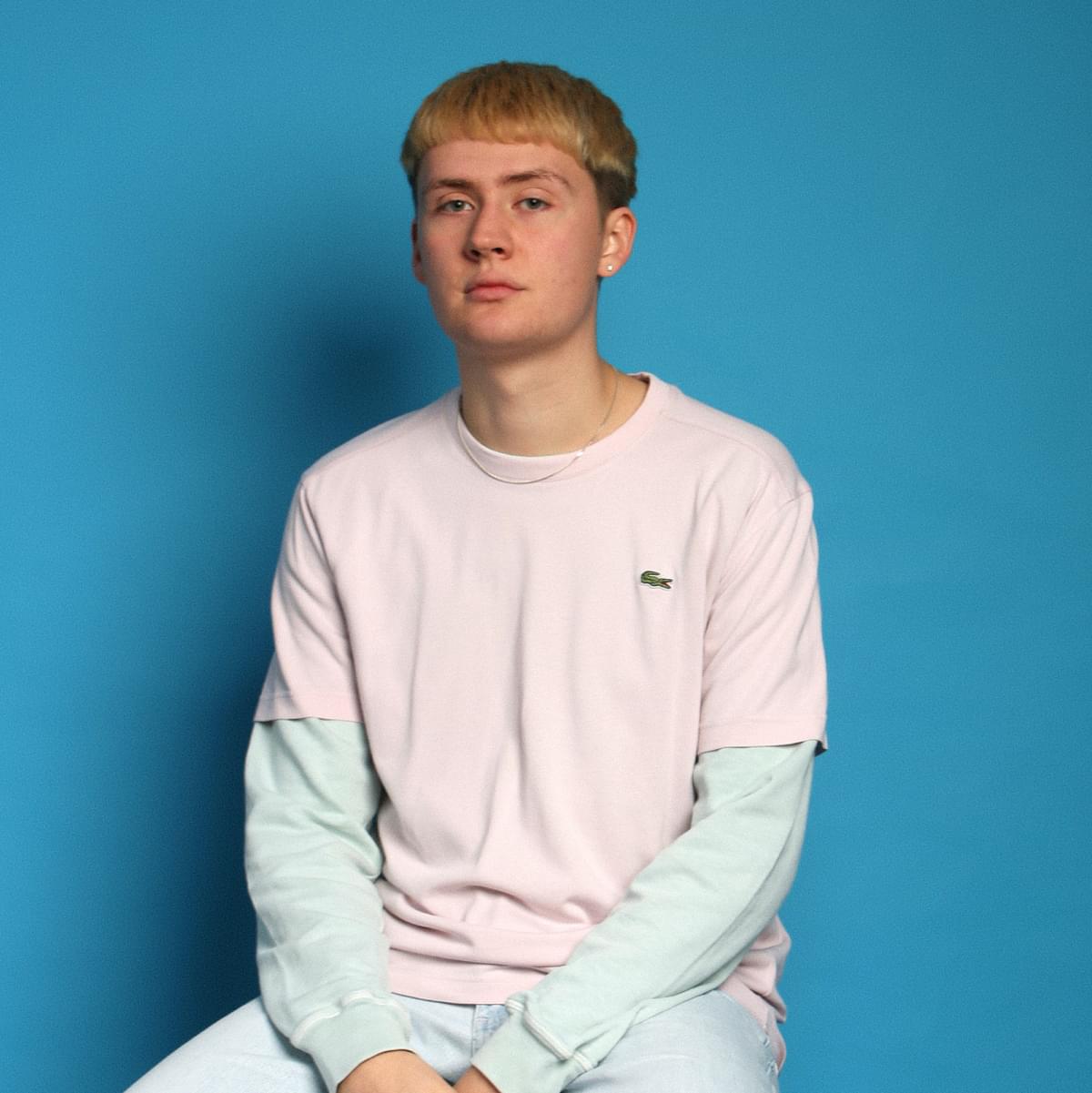 Luke Royalty shows his vulnerable side on heartfelt slow jam, "blue peter"
Further establishing himself as a twenty-first-century mouthpiece, Luke Royalty mellows his sound on "blue peter" - the lead single of his debut EP.
One in a string of artists that are bringing a regional voice to the forefront, Luke Royalty is unafraid to tell his audience uncomfortable truths. While his singles come with the nostalgia of Jamie T's junkyard tones, the fingerprints of London are nowhere to be seen as his thick northern accent takes centre stage.
Hailing from Darlington, Royalty balanced his teenagerhood with two loves: football and music. Surrounded by a creative family of musicians and artists, his personal adoration developed after finding influence in the generational voices of Amy Winehouse, Loyle Carner, and Bill Withers.
With each release, Royalty grows more impressive. His previous, "Stay Gold", was described by Luke as "making the most of the good times while they last", and "High Life" later arrived in September with the warmth and glow expected of the late summer. "blue peter", however, does a 180 turn.
Re-establishing Royalty as considered lyricist with a knack for introspection, the deeply personal and emotive track is an embrace to those that are struggling with mental health and addiction. "During the time of writing the song, it hit me how quickly we can lose our innocence as we grow up," comments Luke.
"There are some nostalgic feelings in there too. I found it quite heartbreaking that we can go from having such minimal trivial worries as a kid and then all of sudden you're hearing about old friends with addiction issues."
A potent reminder of the dark amongst the light, the track leads the announcement of Royalty's debut EP, My Blue Room. "I tried to be as honest and introspective as possible to get across my slightly confused perspective of being a young introvert in today's age," shares Luke of the EP.
"I'm a bit of an overthinker so a lot of the lyrical content stems from me trying to overcome my worries. I wanted to show anyone who's listening that letting your guard down and showing your sensitive side can only be a good thing and not a sign of weakness."
"blue peter" is out now, with the debut EP
My Blue Room
set for release on 4 March via Soul Kitchen Recordings. Find
Luke Royalty on Instagram
and catch him live at O2 Academy Brixton on 5 April, supporting Jake Bugg.
Get the Best Fit take on the week in music direct to your inbox every Friday