LIA LIA is cool, calm, and collected on "OLYMP" - her understated vocals pair with subdued electro fizzes to make for a striking debut. The track is an honest autobiographical commentary on depression and heartbreak, set to warming fluorishes which are hypnotic and almost trance inducing.
"OLYMP" comes with a video (below) which sees LIA LIA staring dead into the camera, reciting her lyrics between chaotic shots of her friends eating Pringles, drinking tequila, and parading around car parks in trolleys in the dead of night. The contrast of teenage anarchy and relative tranquillity of the song itself makes LIA LIA's vision even more intriguing.
Check out the track/video and read our Q&A after.
First thing's first, why LIA LIA?
LIA LIA stands for Live Impact Area Legacy Interface Adapter.
What have the last couple of weeks been like for you?
I slept less than usual.
You've just moved to Berlin, how are things there?
Well, the last four years I moved a lot; I was spending my time on three different continents. Shanghai, Buenos Aires, Santiago de Chile, and Cologne were just a few cities I've been passing by. In the end a city is what the people make it. So if you got the right people in a place you'll love it. Berlin is very international, filled with artists. I think it´s a good mix and a good base... let's see how long I stay this time.
Take us back to the beginning - when did you start making music?
To relieve pain, my mother sang while giving birth to me in the hospital. So I can say things started pretty early.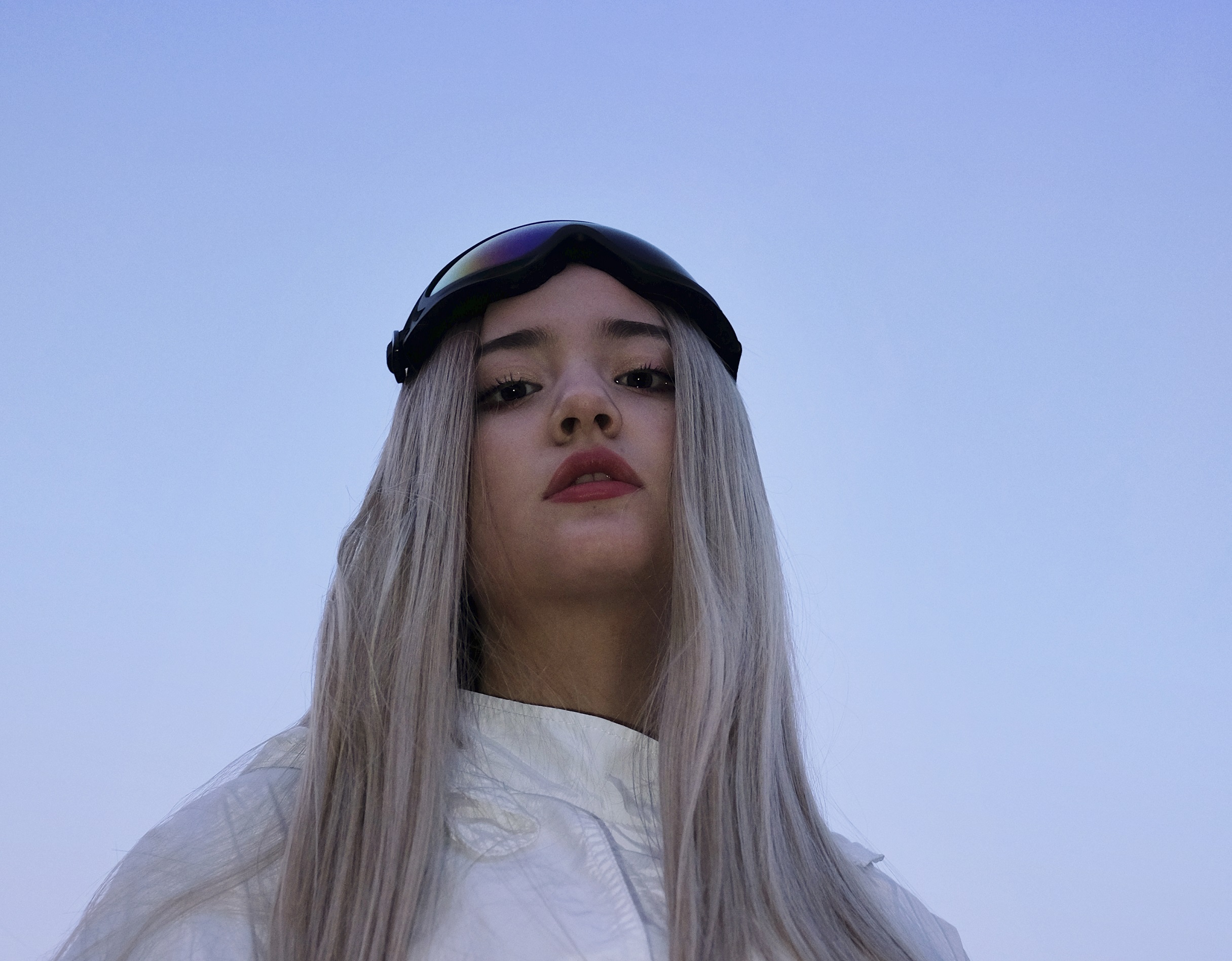 "OLYMP" is your first single. What does it mean to you?
I wrote "OLYMP" in winter. Everything was grey, I was heartbroken, and depressed. But the song is about my last beautiful summer day - I tried to put all those memories in a jar... well, song.

Can you tell us a little bit about the video for the track?
The video is basically about wasted teenage girls and a handy karaoke boom box is shooting LED water fountains to the rhythm of the beat.

What does the future hold?
I think being focused on the moment is the base - the rest follows.
"OLYMP" is out 28 April.