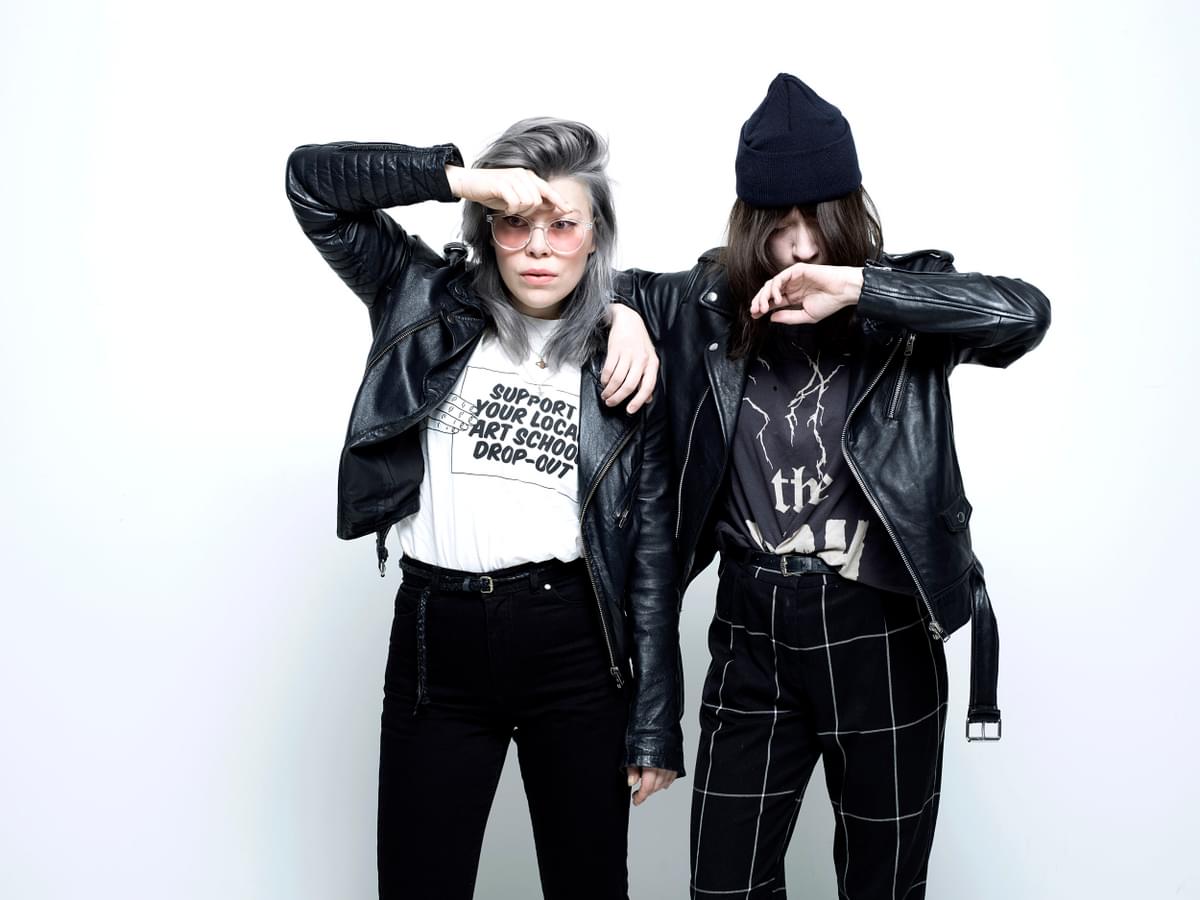 LCMDF discuss their time away, unveil emphatic comeback single "Another Sucker"
Finnish duo LCMDF have been keeping quiet for a little while now, but they're back with a bang on their storming new single.
"Another Sucker" finds sisters Emma and Mia Kemppainen back on confident form and delivering a dynamic, dayglo electronic banger.
Taking no shit from anyone is the theme of the new track, like "Don't Kill My Vibe" put through a rave-pop filter, and it's about as triumphant a comeback as you could ever hope for.
We caught up with Emma and Mia to find out more about that track, and what's been happening in the three years since Rookie.
BESTFIT: So, where have you been LCMDF?
LCMDF: "We had a little break. We needed to retreat back to the studio after Rookie, we felt we had done too many songwriting sessions with various peeps doing something we didn't want to do. It was a bit like squeezing that last bit of toothpaste from the toothpaste tube. So we went in and re-did and produced the first version of the album in 2016. We also parted with our record label at that time so it was a lot change. The whole album is a lot about this time and about us finding ourselves again in this industry as doers and in control. We brought in the Finnish producer Leo Jupiter to collaborate and finished the album end last year. With that in mind things have suddenly moved really fast!"
What can you tell us about the new single?
LCMDF: "The song tells a story about standing your ground when you're surrounded by people who try to tell you what to be and how to sound. It's easy to lose your vision and get steamrolled by someone else's, so this is really an underdog anthem for everyone struggling with these things. This message comes across strongly in the video and cover art: We were tired of the same make-up and hair-procedure we always do for shoots, and started to question the common female portrayal in music videos. Then we did something differently. Regarding the sound, the track is a renaissance of LCMDF weird synth riffs and edgy playfulness. We wanted the whole song to sound like a furry animal gang travelling on a glossy road in a bus full of percussive pots and pans. We've used a lot of visual elements as reference while working on the new material, so every song has its own little universe of story and sound design."
What's been influencing LCMDF recently?
LCMDF: "Disney on acid, nihilist memes, French electronica, Minecraft. We've played a lot of video games the last year with our brother. It's a good substitute to partying. (LCMDF official gamer club suggestions: Journey, Zelda: Breath Of the Wild, Firewatch, Witness, Stardew Valley, Horizon Zero Dawn)."
Is the single reflective of what we can expect from the album?
LCMDF: "Yes pretty much. We've been really thinking about what we would want to dance to or cry to in the late hours. Many of the songs are placed in the club, mostly figuratively speaking. It's the place where both of us have experienced most heartbreak, euphoria and social anxiety, so it's a good carrier for emotions. We worked long on perfecting the vocal sound on 'Another Sucker', there are some really funny takes there piled up in the mix. The crossover indie dance vibes will carry on through all of our new material."
What's planned for the rest of the year?
LCMDF: "Releasing more music and going wild on Instagram. Getting our ideas to a new level and get more people to join our gamer club."
"Another Sucker" is out now.
Subscribe for news and competitions