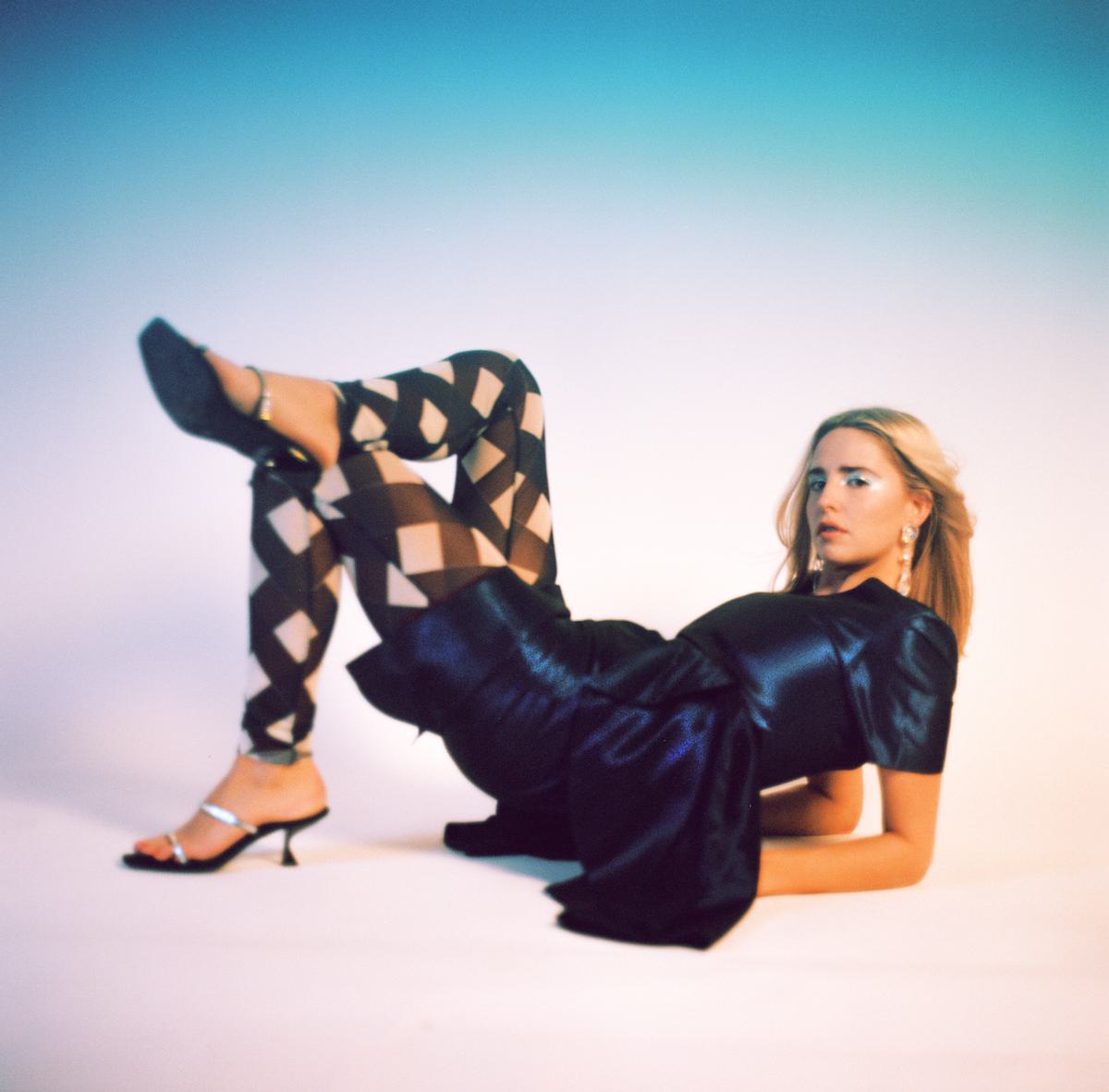 LAUREL continues her departure with the lovelorn pop romanticism of "Best I Ever Had"
Following in the wake of recent hit "Scream Drive Faster", LAUREL returns with her latest retro-pop instalment, "Best I Ever Had" and shows that her new direction is definitely not a detour.
"I'd been wanting to make something more lighthearted for a while," states LAUREL. The singer-songwriter has been on quite a journey since she first got signed at the tender age of 17; her debut EP Holy Water was an atmospheric collection, whilst its 2016 follow-up Park saw LAUREL begin to dip her toes into the realm of pop. However, her debut album - 2018's Dogviolet - was an unprecedentedly heavy affair.
"My headspace is different from when I wrote Dogviolet," she continues. "Dogviolet had a lot of heavy emotions but I found it hard to sing on tour. At first it was therapeutic, but then it was like living through these dark feelings every night on stage in front of people."
Decidedly stepping away from the aforementioned confessional, rock-focused sound, new single "Best I Ever Had" comes from a place of hope and simple joy. "'Best I Ever Had' was the first step towards making something that made people feel good. I want to dance with people at my shows. It's about summer love in the city, the moment when you're starting to fall for someone and you don't want to come on too strong but you can't really help yourself".
Capturing a nostalgic pop tone infused with compulsive funk rhythms and shimmering synths, "Best I Ever Had" is woven around a deft, Haim-esque melody and wriggling guitar work that captures an unabashed, dreamy romanticism. More understated than its coursing sibling - recent comeback single "Scream Drive Faster" - the track shows LAUREL's inimitable croon is as well suited to affable pop as it is mournful heartbreak.
"I just started listening to a lot of new music," she shares. "We're very changeable as people, I don't think its good to try and stay the same". One thing that persists in her new work however, is her fascination with love. "[Love is] my biggest inspiration. 'Scream Drive Faster' was my first venture away from that theme but I suppose it still has a sort of romance. I guess it's emotions which drive me in life, and love feels like the strongest one.
How did you come to work with your production partner Chrome Sparks (Empress Of, Major Lazer)? Has working with him on your new material altered your approach to writing?
We've been friends for a while. We actually met riding Icelandic ponies on the Copenhagen coast, which is obviously the start of any good friendship. We were never really intending on making a body of work together [but] we bumped into each other in New York. He had a flat tire and I was a totally lost. Very serendipitous.
I'm not sure its changed my flow too significantly; I still write a lot on my own too and then we transform ideas into something larger. It's given me a lot more time to focus on the melodies and writing though, before I was absorbed in the mixing and production too; I had to focus pretty hard to get a song finished. It's been nice to let go of the control and also to share this with somebody else. Before, I was quite alone with my album.
How do you feel moving from the UK to the U.S has helped to shape where you are now, both personally and creatively?
I actually just moved back to the UK this week. I spent a lot of time travelling around the last couple of years. It's been quite freeing and refreshing and got me looking at things in a different way. When you go to new places you always find a different energy. It got me pretty excited to be in L.A and New York. I came back to London for quite obvious reasons but I'm feeling really good.
What I liked about America was the energy I found there with the people I met and within me, so I'm making an effort to live my life here with the same sort of attitude. I think I just needed a break, I feel very much like I'm falling in love with this place all over again. All of this, of course, changes your creativity in a huge way; my personal life has a huge impact on my artistry. Moving around made it a lot harder to create as I struggled to find a place to do so, but I always had new ideas which, when you stay in one place, happens a lot less.