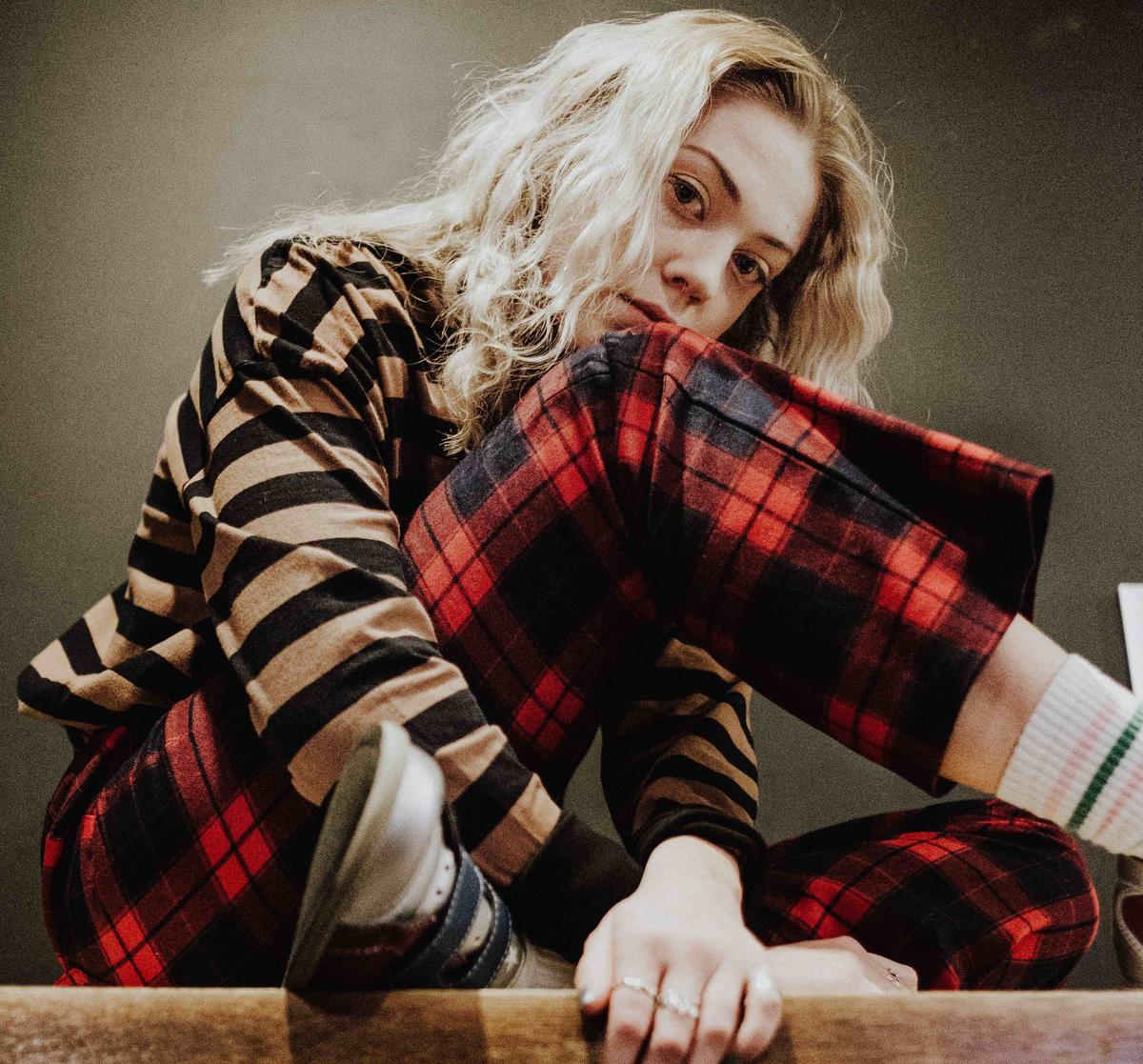 Lauran Hibberd is equal parts electrifying and hilarious on sparkling new indie anthem "Sugardaddy"
If there's one thing we've learnt about Lauran Hibberd from her past releases, it's that she doesn't seem to take life too seriously. She continues her streak of wicked wordplay and off-kilter depictions of wild scenarios with the infectiously catchy "Sugardaddy".
"There's a million love songs, but my dream is to live in a world where there's a million songs about stuff like wanting a sugar daddy" explains Lauran Hibberd. Hailing from the Isle of Wight, the newcomer first caught our attention with the anthemic energy of "Call Shotgun" and the playful tenderness of "What Do Girls Want?" and now "Sugardaddy" sees her return to form in delightfully eccentric style.
As with all things Hibberd, the guitars sound huge, the words glitter with a cheeky side grin but ultimately the whole thing is pinned down by a beautiful simplicity: in this case, the basic concept of wanting a sugardaddy.
As the guitars crunch and collide, it feels like Hibberd might burst out laughing at any point as she outlines a life where she wants an old guy to pay all her bills and asks "would you like to be my Sugardaddy?"
"It's definitely supposed to be treated with a faint heart, but I have a nice deep running dark humour that I can't seem to shake, even lyrically. For me, it's beautifully ironic instrumentally as well, it feels quite millennial to me" explains Hibberd of the track's endlessly ironic sarcasm and fun-loving neature. Ultimately though, this is just another way that Hibberd is able to exemplify her endless ability to write songs that are, in essence, really good fun. And isn't that exactly what we all need right now?
Catch Lauran Hibberd supporting Hippo Campus on their upcoming tour starting in Manchester on 14 February.