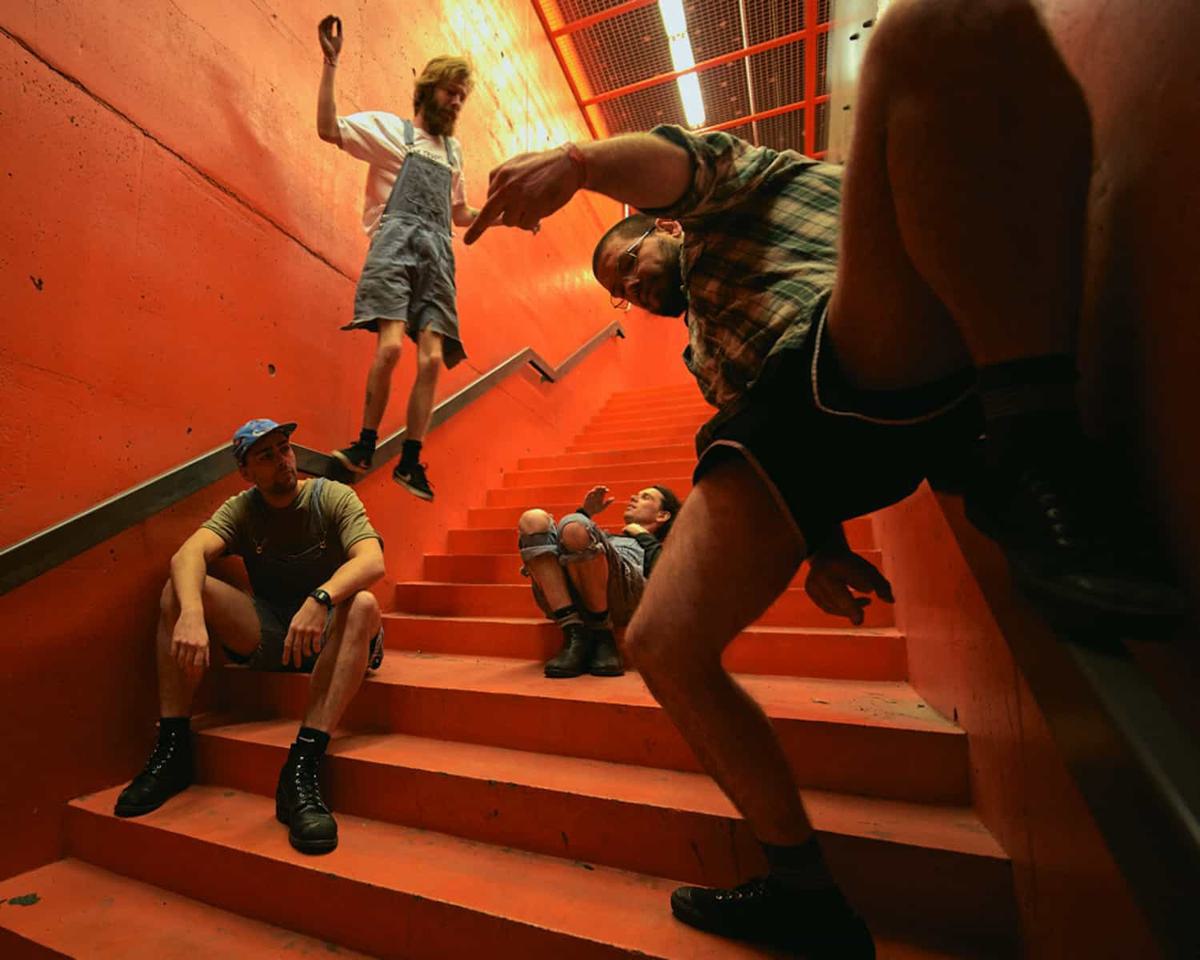 Riotous Faroese punks Joe & The Shitboys share the unruly single "Life Is Great You Suck"
Bisexual vegan Faroe Islanders Joe & The Shitboys are redesigning punk in 2020 by poking fun at almost anything. This time, on "Life Is Great You Suck", it's lazy people whose mums still do their dishes.
With music designed to call out homophobes and misogynists everywhere, Joe & The Shitboys' gloriously riotous new track "Life Is Great You Suck" is a pure earworm. With their awesome performance at Iceland Airwaves last year catapulting them onto the radar of every punk lover, the band's superbly raucous energy and ambition to annihilate the easily offended makes them a force to be reckoned with.
Punching out raucous guitar riffs and turbulent drum thuds, all before descending into an incredible punk-fuelled frenzy, "Life Is Great You Suck" is brutally brash. Making their mark on the scene, the band are truly causing mayhem and we're so here for it.
Heading off on their first UK tour in May, Fríði Djurhuus aka Joe says: "We're excited to come over and make people have a good time whilst also making them feel really bad about themselves. There's nothing we like more than yelling profanities at shitheads."
"Life Is Great You Suck" is
out today
via Tutl Records. Catch them live on 21 May headlining The Old Blue Last with On Video and BILK. Find more UK tour dates on
Joe & The Shitboys' Facebook
.