A shuffling vocal leads the track's minimal guitar through a warming two minute exploration of love. Karis' approach to music, she tells Best Fit, "depends on my mood, but I like to let the music determine what I want to write about and then my voice really solidifies the road I want to go down."
In fact, both the track and its accompanying video were inspired by Paulo Coelho's The Alchemist. "It's basically my take on the character Santiago finding his dream and going on all these amazing adventures but just not feeling 100% satisfied without his love, Fatima," Karis tells us.
"I think its such a beautiful story and can be applied to everyone in some way - nothing is ever complete without love."
While she was both unmanaged and unsigned, the South London-born singer found Venezuelan artist Jesus David Mora online - and the visuals for the track were created through collaboration over FaceTime and email.
The track's production comes courtesy of rising talent Spacey Blak (who's also worked with Taliwhoah, another recent Best Fit favourite) and Karis has a definite idea of the kind of producers she wants to collaborate with. " They have to play an instrument!" she says. "I love 'live sound' so much I think its really important when I work with someone that they can play something, even if it's just a little bit so we can be inspired and go from there."
"I play a little bit of keys myself and I'm currently teaching myself the guitar so I do like to try and add to production when and where I can. It's really nice to be involved in the creative process instead of singing on an already-finished track."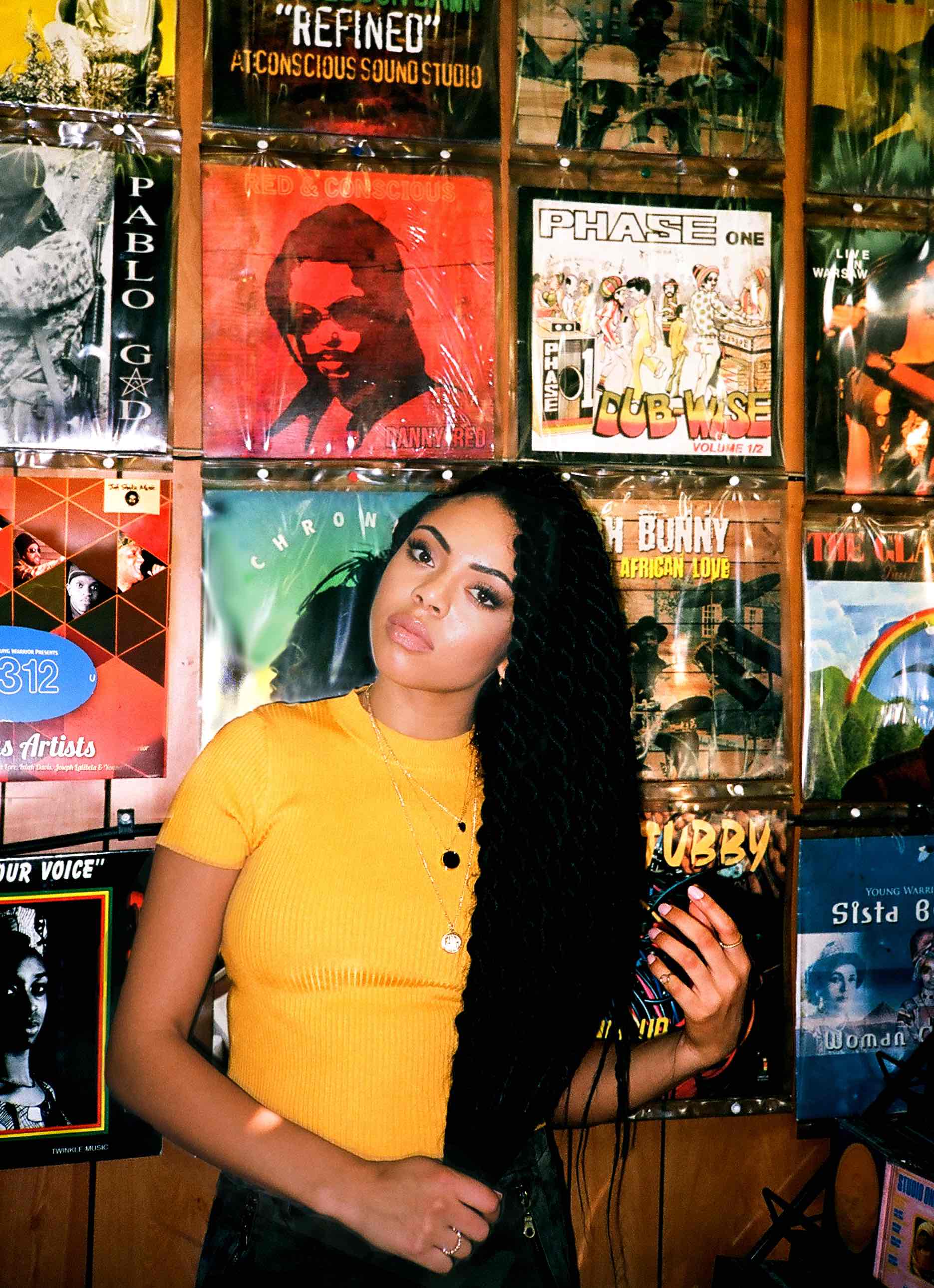 She cites the modern greats among her influences: Erykah Badu, Amy Winehouse, Alicia Keys & Miguel. "It's not about being inspired by their fame or recognition," Karis explains. "I respect these artists who make music on their own terms amd have their own authentic sound – I don't want to just follow a trend and do what's popular right now just for the sake of it."
The track is part of Karis' debut EP Into The Wilderness, which also drops this week. It's released via Salute The Sun, a label and management company run by four friends (Mel, Linda, Ebony and Nadine) who, they tell us, "wanted to find their love of music back again after years of being told what to work and how." The label's already dropped EPs by Chloe Martini and Vanessa White.
There's more interesting stuff to come from Karis too - this month she's been in the studio with the likes of Tom Misch.