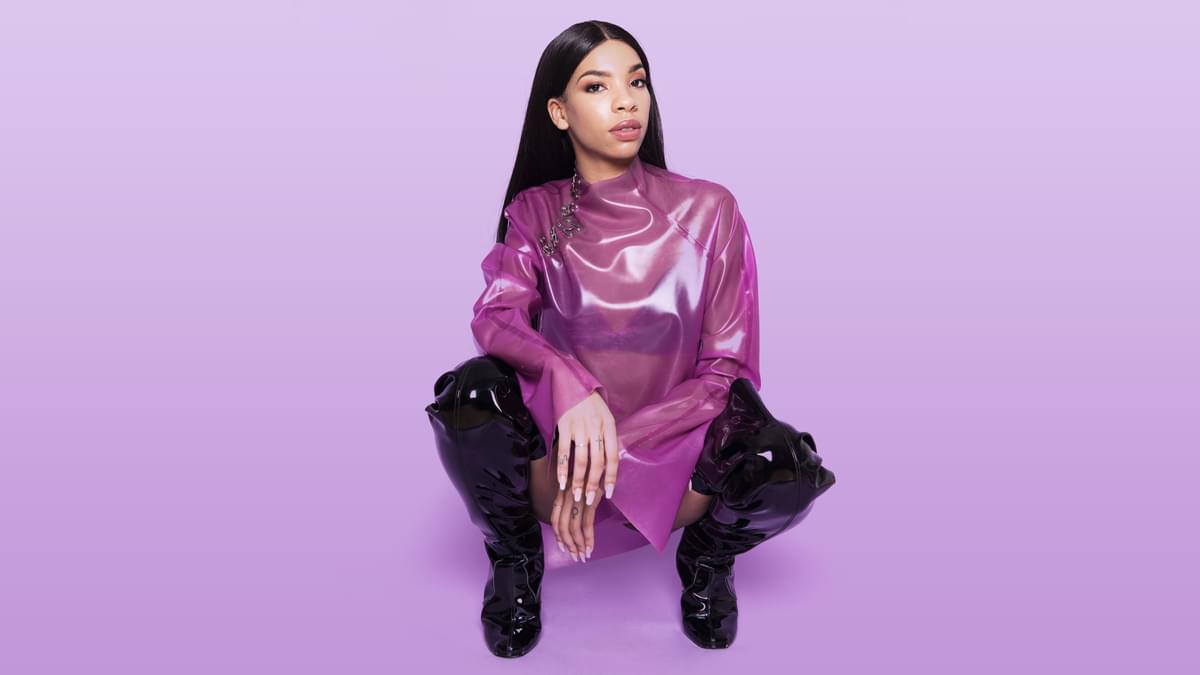 Swedish superstar-in-waiting Janice contemplates loss on huge "Love You Like I Should"
Tensta Gospel Choir (Seinabo Sey, Sabina Ddumba, Lykke Li) alumnus Janice is regal on latest single "Love You Like I Should".
From the outset it has been clear that Janice is a special kind of artist; the hearfelt plea of her heartbroken self on debut single "Don't Need To" is timeless and her voice full to the brim with passion and emotion. She's proved she's just at home dabbling with uptempo on second single "Secrets".
Earlier this year Janice joined fellow rising Swedish star Skott for a co-headline show in Stockholm. New single "Love You Like I Should" combines Janice's soulful pipes with powerful percussion and cutting lyrics as she lays her feelings bare. The track is now accompanied with an equally powerful by a music video, which sees Janice tackle the pressures of social media and attacks on artistic aesthetics.
Could you introduce yourself for us?
My name is Janice, I'm 22 years old and I'm an artist and a songwriter. I think I'm quite a laid back person but at the same time very social and weird. I love to laugh and to make people laugh!

As a Swedish singer/songwriter, do you feel like there's an expectation of you to make a certain kind of music?
There are a lot of great pop singers, artists, and writers in Sweden, and of course you wanna live up to the expectations. In just these last couple of years the soul and R&B scene has grown so much, which is about damn time. People will love it and appreciate it or not, but either way, I'm gonna do what I do.

You're based in Stockholm - do you think there's a big sense of community amongst musicians in the city?
Oh definitely. It's actually huge, and it's amazing. Artists, writers, musicians support each other - which is how it's supposed to be.

What has the reception to your music been like at home and further afield?
The reception to my music has been great and I'm very happy about it. It's something I really don't take for granted since I don't make super commercial music.

Tell us about your new single.
"Love You Like I Should" describes a desperate fear that arises from the realisation that I might have lost my biggest love because I've been reckless.

This is your first music video. Why did you wait until "Love You Like I Should"?
With "Answer", I wanted it to be very intimate and close, therefore the acoustic live version in the church. I think it's all about building and making everyone want more. When I heard the first draft of "Love You Like I Should", I just knew I wanted to make something very special and big.

The video has a powerful message, what do you want people take away from it?
What I want people to take away from a video is a respect for peoples thoughts, feelings and experiences. I wanted to focus on the phrase "Nothing I do is enough," to highlight the struggle women and minorities face as they continue their fight for equality.
"Like You Like I Should" is out now.
Get the Best Fit take on the week in music direct to your inbox every Friday