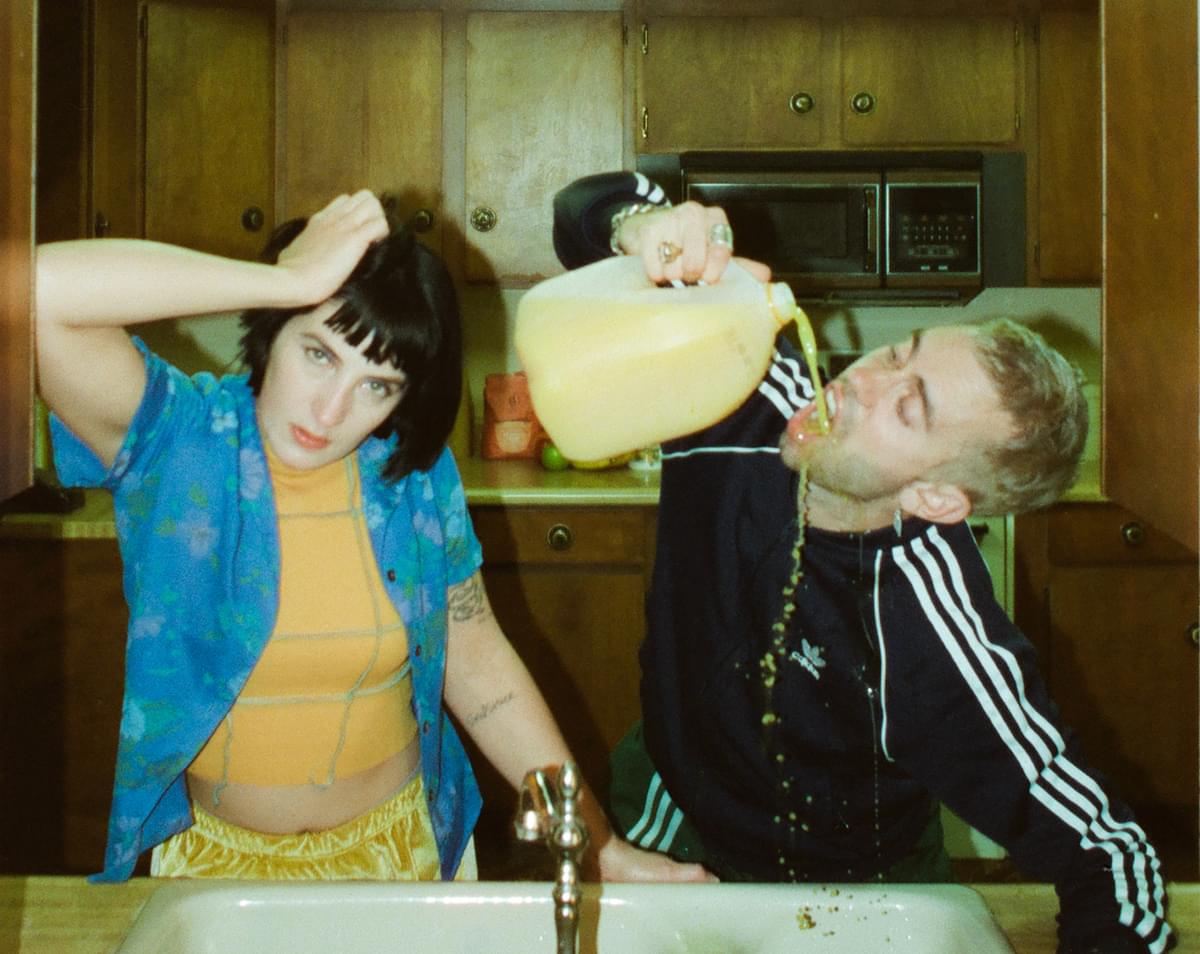 LA outfit Ill Peach explore polarising love on "DANDELION"
Bouncing back from their successful debut EP, Ill Peach return with shoegaze vocals, protruding bass plucks, and glitchy electronica across "DANDELION."
Consisting of Jess Corazza, who's worked with the likes of Icona Pop and AESPA, and Pat Morrissey, a collaborator of SZA, Pharrell Williams, Weezer, to list a few, together the artists shape-shift their love for idiosyncratic pop music through tranquil new single "DANDELION". Transferring their complicated tale of love through an electro-funk charged sound and nostalgic sphere.
"Pat and I came together to create based off of sharing our Garageband and diddles," Jess details. "Initially, when we started working together, our sole focus was to write for other people. It wasn't until we met with several different publishers where the common statement was, "Your music is too different; why don't you start your own project?", that we really started making music for ourselves."
In August the duo made commercial success with their debut EP release Excuse Us While We Find Our Minds, which found them experimenting with a mixture of lo-fi production and avant-garde pop. Now onto their next project, today sees the group unleash their most flirtatious, alluring, and sensual release yet.
Across "DANDELION," Ill Peach perform a trance like dance around the perils of a complicated relationship - exploring the good, the bad, and the ugly of yearning for something to work, even when you know you're always going to meet at a dead end. From the disordered vocal delivery to the piercing synths, the pair take listeners across a vigorous journey of discovering their incompatibility. It's a swirling and bountiful ride of yearning for the power of love to prevail an unfortunate ending.
Talking about the track the group explain: "DANDELION is a song about two rats in a cage. Two lovers who are polar opposites. A love that is so strong that even though you want to kill the other person, you can't live without them. We saw a lot of our friends either break up during the pandemic or get engaged. It was a lot of emotions to compact during a period of time for a lot of different people. The song captures that feeling. Trainspotting and Pulp Fiction meets Romeo and Juliet if you like a movie reference for it."
Having taken influence from last year's lockdown as the foundation of their introspective and technicoloured new sound, "DANDELION" sees the duo further explore their creative landscape. They pull their sound from an eclectic fusion of their favourite bands (Radiohead, Dijon, and Portishead), while promoting their distinctive individuality with warped sounds and dragging vocals to explore a perfectly dystopian world. Describing their music as "GRIT POP" - in all capitals - Jess comments that their sound is often hard to describe to people who aren't familiar with the band. She tells Best Fit, "my best advice is just to listen and let your ears tell you."
With the success of their newly released EP, "DANDELION," marks an intriguing next step for the duo. Continuing their minimalistic approach with a pinch of edge, across this new single Ill Peach welcome sensual spoken word, edging adlibs, and eerie synths. Its cryptic and alluring delivery is matched perfectly with the track's artwork personifying that of a blurry identity.
Emphasising their new direction for this track Pat reflects on the vision they had for their debut EP release and how they merged this plan across this release. "We built a metaverse with interactive architecture where you can explore the ruins of the house that was burned in our music video for "GUM". It's called the MIND PIT. We're building a room for each release we have. Now there are new easter eggs to play with for "DANDELION".
"DANDELION" is a meticulously twisted love story, of chasing after an impossible happy ending - Ill Peach's most clouded and provocative offering thus far.
Subscribe for news and competitions