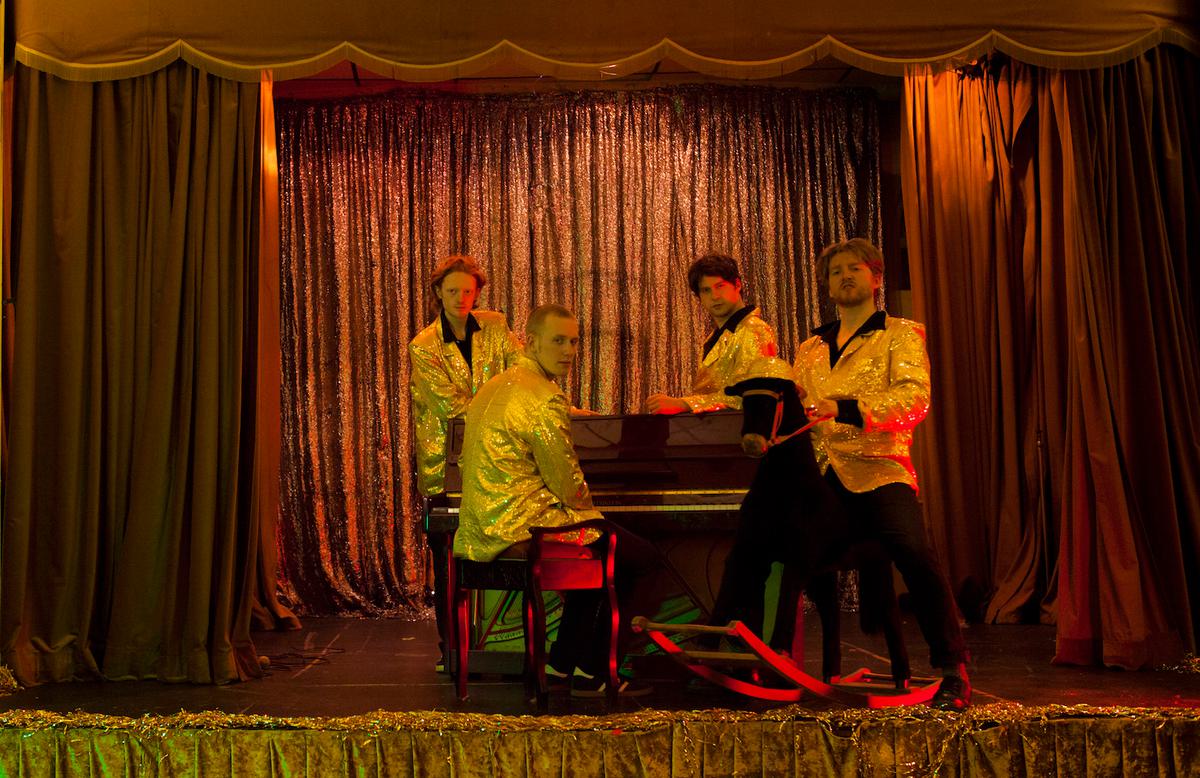 South London's Horsey get weird on chaotic new single "Bread & Butter"
Partially made up of members of King Krule and Jerkcurb, Horsey drop their first official release in over a year, and "Bread & Butter" is a thrilling and unsettling blend of punk, jazz and lo-fi guitar.
The anticipated "Bread & Butter" is a hectic curiosity that slowly builds around choppy, discordant guitars and an unrelenting bassline. However, over the course of its five-minutes, the track grows increasingly chaotic as the feverish yowls of frontmen Theo McCabe and Jacob Read build in pitch.
It may not have an overall catchy melody, but there's a wild-eyed intensity that renders the track, and its accompanying visuals, strangely compelling. Self-directed by the band, the video is an absurdist stew of masked figures and psychedelic homages to the silver screen. It falls somewhere between avant-garde and ridiculous, and it's a fitting accompaniment to a tune that shares many of the same characteristics.
"Bread & Butter" is
out now
on Big Love Records. Catch Horsey on 30 January at The Social as part of Independent Venue Week, 2 February at Amersham Arms and 23 February at The Vaults for
Red Moon Safari
. Find
Horsey on Facebook
.