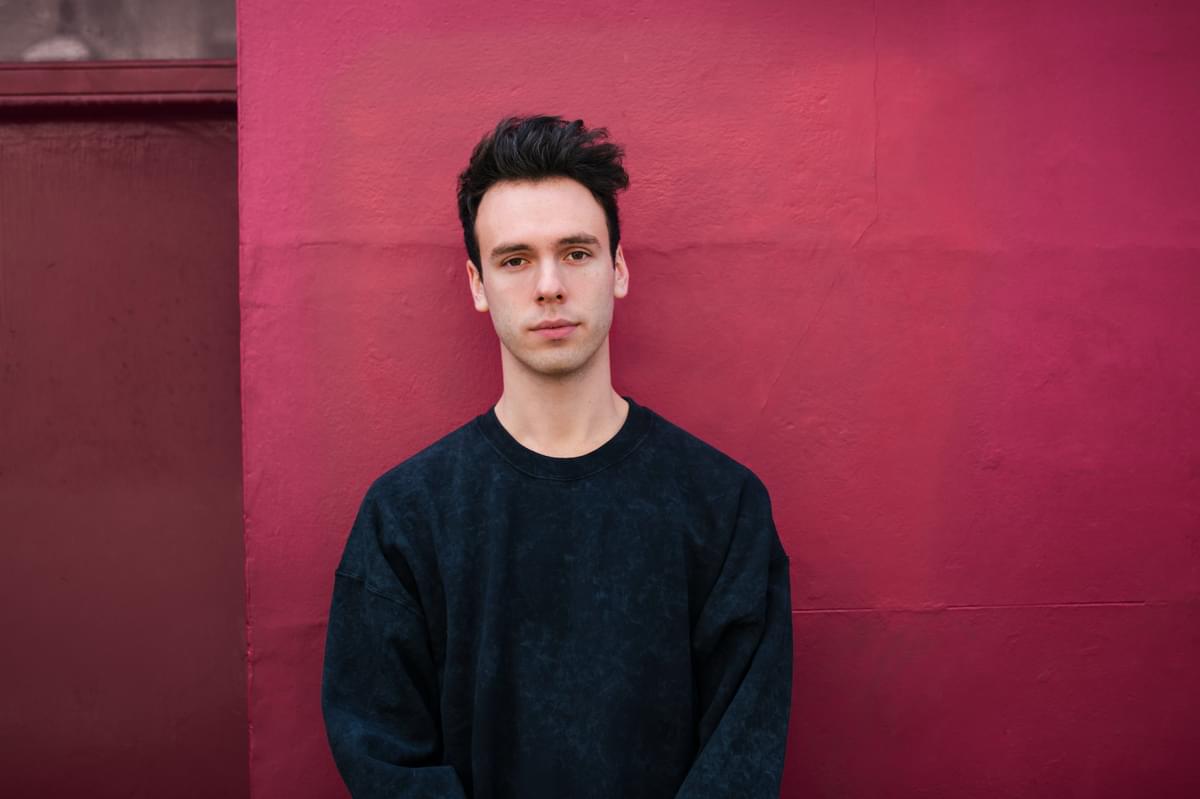 Gorran unleashes poignant ballad about one-sided love, "Are You Mine?"
London-based singer Gorran delivers a simple yet exquisite ballad, mixed by Grammy-winning sound engineer Dyre Gormsen, about being the only one who's still trying in a relationship.
After earning critics' praise for his 2019 debut single "Easy For You", Gorran is gearing up for his debut EP. Although Grown Up isn't a full-length album, he sets out to tell a full story. The songs preceding "Are You Mine?" charm you with his silvery tenor, the sort that sounds practically tailor-made for buoyant pop beats. Chipping away at the optimism, however, are intimations of toxicity.
The cheerful-sounding openers "We'll Be Fine" and "A Love Like This" contain lyrics like "You can't be this heartless" and "Call it what it is; I just need a fix". It's subtle but steady, the way despair swims to the surface. "Are You Mine?" is where all that build-up pays off. "The lyrics came together really quickly to tell this story of one person desperate for the other to stay, but finding only isolation and misery at the hands of the person they love," he shares.
Gorran developed his bold alt-pop style when he studied at The BRIT School (alumni including Adele, Amy Winehouse, FKA Twigs, and Rex Orange County), while he cites Post Malone, Lauv, and Billie Eilish as influences. Their sounds are palpable across his oeuvre, but for "Are You Mine?", he sheds his usual style to dip into balladry.
"Are You Mine?" comprises emotionally explosive lyrics. However, it also features the EP's most restrained instrumentation. The deceptively sparse piano gives way for his memorable vocals to take centre stage. "It's one of the most vocally challenging songs I've ever written," he reflects.
The listener's first signs: the hoarseness and harshness of his voice here, are a notable contrast to its radio-ready sheen elsewhere, while smoky low notes and sonorous belts convey bitter sentiments ("You say you'll never leave, but I already feel like you're on your way out"). But peel back the resentment and you'll find anguish and tumult; his vocals rise to the task of expressing both. As the track trades acrimonious lyrics for promises of compromise ("Can we try? I'll make time") and frissons of utter vulnerability ("Am I not enough?"), his voice softens into a soaring falsetto.
The disintegration of a toxic romance is never pretty. Amid the wreckage, however, something beautiful may emerge, such as this song. Although "Are You Mine?" was difficult to sing, he says, "I'm glad I wrote it in the key that I did. It's really hard-hitting." Gorran establishes again that he's a formidable young musician through "Are You Mine?", with its powerful vocals and searing lyrics.
Get the Best Fit take on the week in music direct to your inbox every Friday