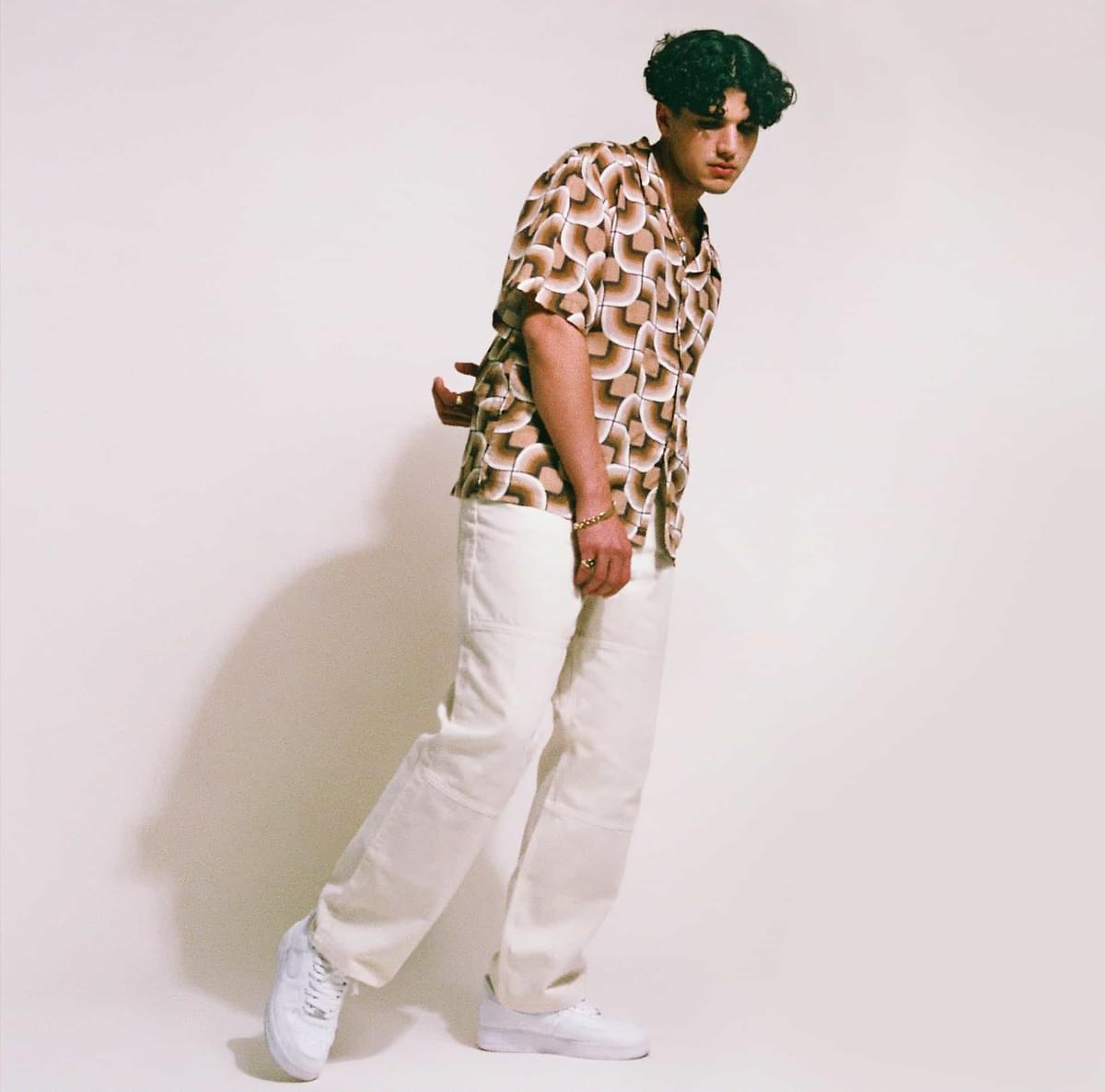 emir taha seeks a remedy for nostalgia on "Kalp Çare Arar"
"Kalp Çare Arar" is an East-meets-West dream pop banger that cements Polydor signee emir taha as a force in the global music scene.
The rise in international recognition of Anatolian pop and rock is leading to a wonderful discovery of Turkish artists who aren't afraid to push boundaries. One such artist is emir taha - a London-based artist who fuses indie, Turkish pop, R&B and lo-fi elements. His latest offering, "Kalp Çare Arar", is the perfect continuation of Taha's soundscape.
The song's title translates to "Heart Seeks a Remedy," and the sense of melancholy and isolation is deeply-rooted in the track. Taha switches between Turkish and English, showcasing his roots while simultaneously representing his adopted city of London through nocturnal visuals that echo the forlorn lyrical tone.
Speaking of the track, emir taha acknowledges that it was written during a difficult time in his life: "Unfortunately, I've been away from home for a pretty long time now, initially because of COVID restrictions and then issues about my visa for staying in the UK," he explains. "This song is about missing someone, missing a place or missing how things used to be but you're putting on a fake smile and keep looking for a remedy."
"It's about being lost in your feelings. You're hanging out at the smoking area of a bar, being numb and desperately trying to feel something again. An empty effort to fill that hole the other person left in you," he explains. "Love as some kind of illness."
Taha also plays the bağlama on the track (a plucked string instrument used in Turkish folk music). "As someone who was born and raised in Turkey, bağlama is an instrument your ears will be exposed to in your daily life no matter what," he explains. "You grow up listening to it naturally. I always loved the sound of bağlama, especially electric ones with distortion which I've been digging more recently."
"I've always loved it but never really picked one up and tried playing until a year ago. I found out about someone through a fan that makes bağlama in his workshop in North London. Ever since then we became like a family. I've been going there helping out my abi (brother in Turkish) make instruments. He let me borrow one of his bağlamas which I ended up playing on this song. It's really amazing how it all turned out."
"I've been exploring into Anatolian psych more with vintage synths, drum sounds and grooves. I find it really inspiring to record a folk instrument and try running it through different amps and plugins. You can bump into something that sounds super fresh."
Taha sees music as becoming more and more borderless as we're all better connected globally. "I feel like the shift is more about the accessibility and visibility of music globally in the bigger picture. I find Tiktok really interesting because you bump into random things around the world from first hand with full transparency."
"Seeing non-English tracks doing so well gives me more confidence to stick to what I'm on and keep having fun with it," he says. "All music anywhere from the world is treated more democratically because songs don't have to go through a mega infrastructure and get morphed to be promoted anymore or no longer have to be taken out of their contexts to reach more people. I think it's easier now to build a world for your music to live in."
The accompanying visuals to "Kalp Çare Arar" show a troubled and lost Taha trying to make sense of the world around him through vices. He explains how the inspiration for this theme came about, "I was reading a bunch of stories and poems by writers living away from their home country. Lots of songs about the culture clash. They felt more relatable than ever then. So it must've influenced my thinking and writing."
Speaking of remedies, Taha says, "Going home for a bit would be it right now. Still waiting for the visa. Please hear me immigration officer."
Get the Best Fit take on the week in music direct to your inbox every Friday