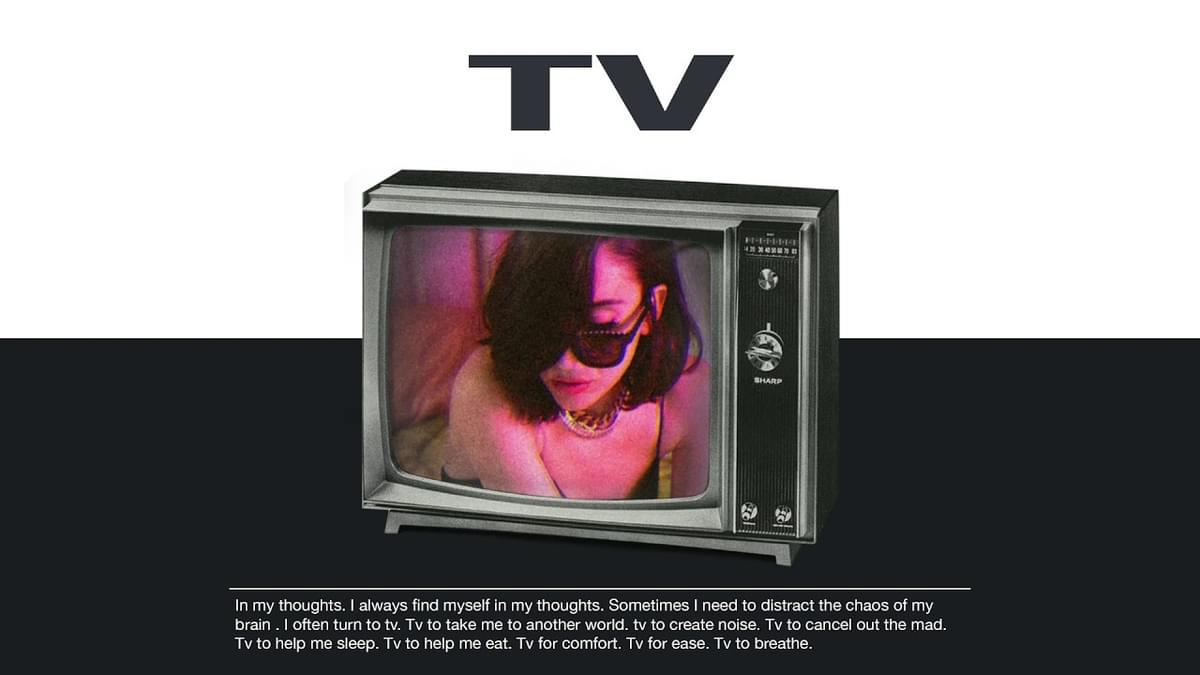 Elohim dives into the depths of her mind on "TV"
LA producer/songwriter Elohim has always been open about her mental health. She sings about her demons on "Skinny Legs", drug dependency on "Xanax", and panic attacks on "Panic Attack". On "TV", the first song of her new project, she sings about coping with negative thoughts.
"TV" is another electronic gem by Elohim. "I keep the TV on to drown out the sound /My mind is way too loud / My mind's way too loud," she sings with choir-like vocals on the chorus. Overall, the song has a similar sound to her well-received earlier work.
"In my thoughts. I always find myself in my thoughts. Sometimes I need to distract the chaos of my brain," Elohim writes on her cover art for "TV". She turns to tv to take her to another world, create noise and cancel out the mad.
"TV" is out now.
Get the Best Fit take on the week in music direct to your inbox every Friday