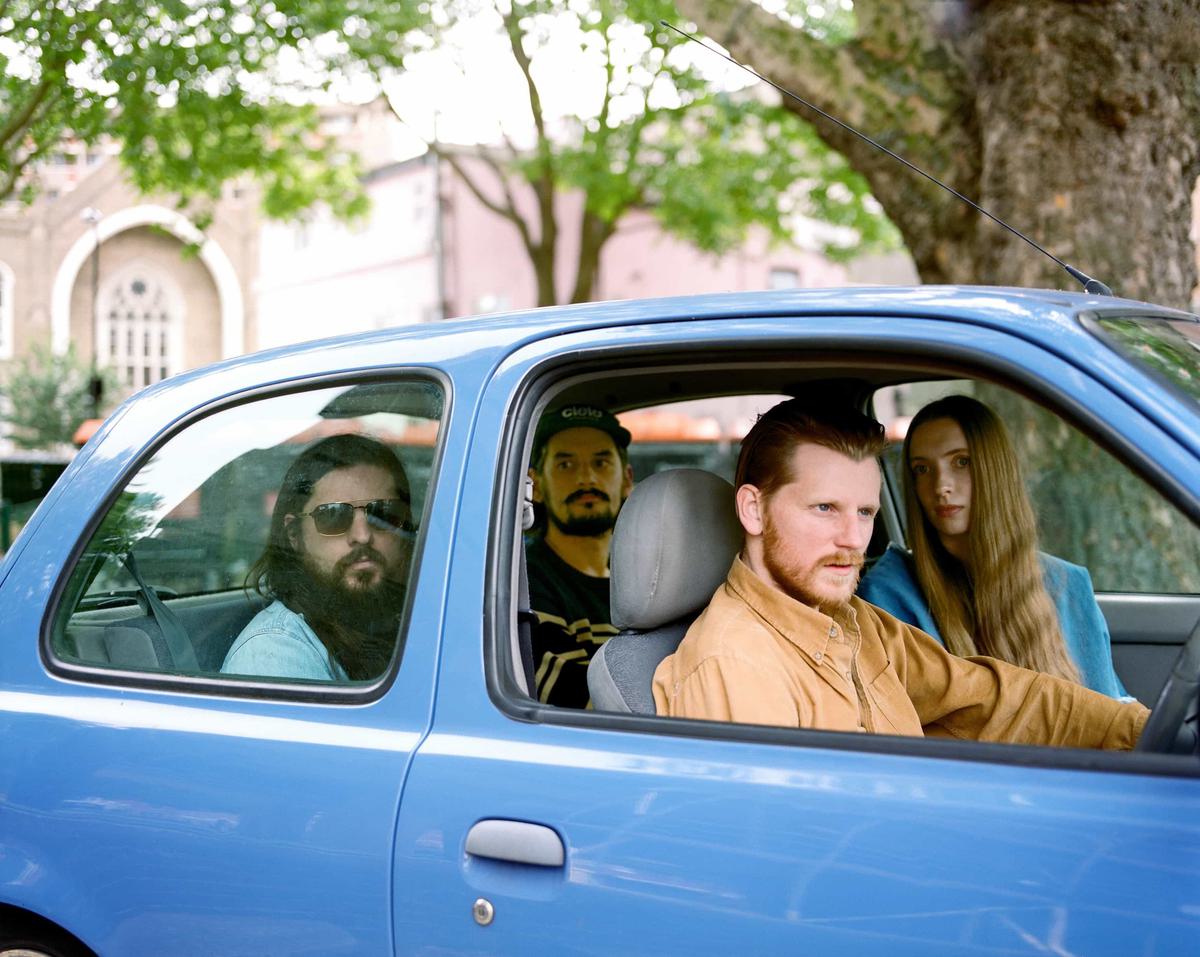 London quartet Dry Cleaning drop post-punk for royalists with "Magic of Meghan"
Dry Cleaning have shared "Magic of Meghan", an ode to the Duchess of Sussex, and announce their debut EP Sweet Princess.
The new track from Dry Cleaning carries a playful innocence surrounded by sardonic-yet-frank inspection on the way we create and then 'cancel' celebrities based on the direction of the wind. The punk backdrop that conducts the overture of the track becomes more and more prominent, almost coming to a stop where a crescendo could ensue.
"The song acknowledges that following the lives of those in the public eye can provide people with an escape; an outlet for difficult emotions, and subsequently help them to cope with hard times in their lives," says vocalist Florence Shaw.
"The song is, in part, intended to serve as a thank you to Meghan for this service, but also aims to highlight how the news media dissect her decisions and the creative ways they conceal the misogyny and racism that is sometimes behind what they write about her."
Sweet Princess
is out August 16 via It's OK, available to
pre-order now
. They'll play 21 August at Shacklewell Arms, as well as other UK dates which you can find on
Dry Cleaning's Facebook
.