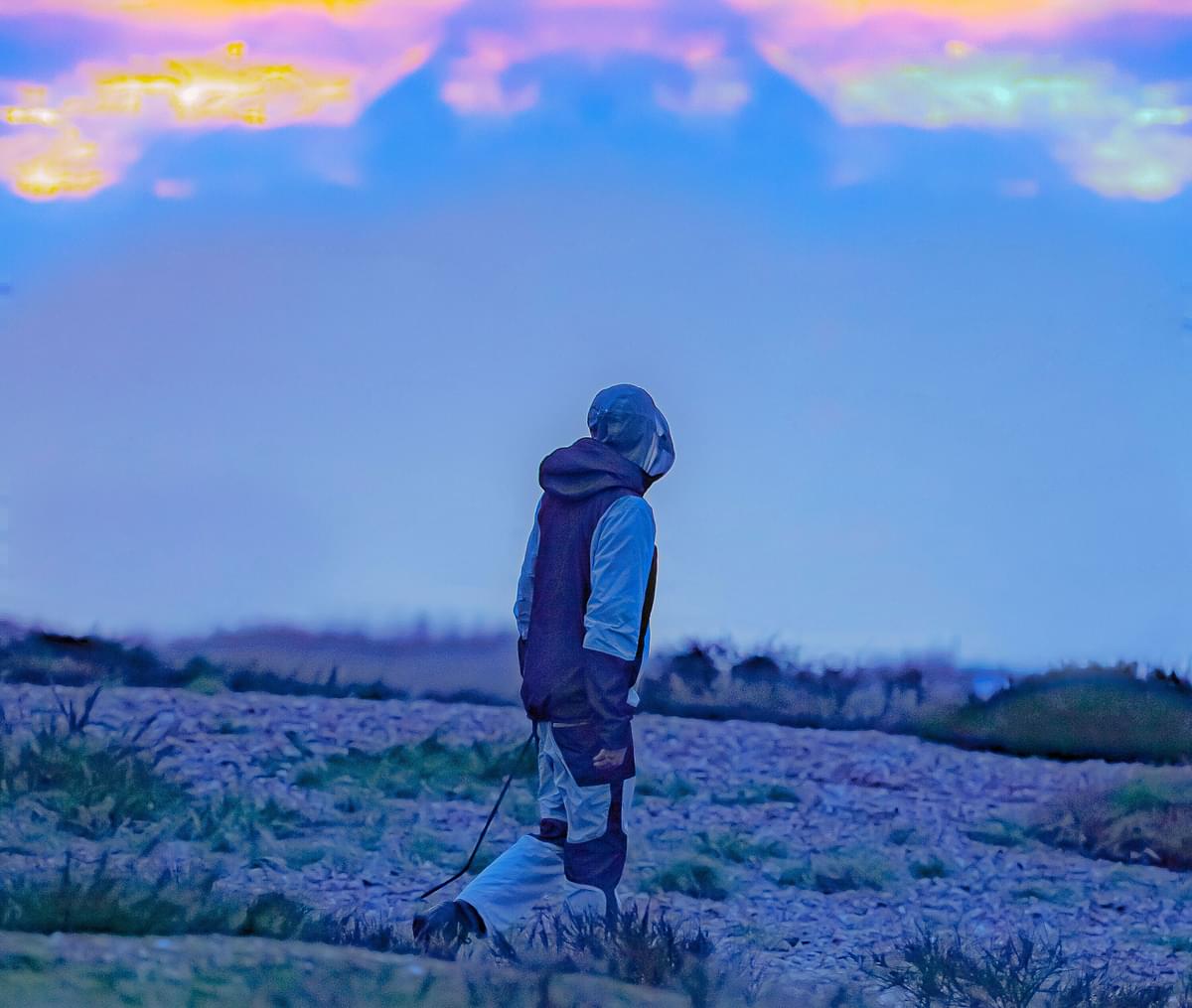 Dark0 unveils a cinematic netherworld with electronic track "Wait For Me"
The world-building London producer Dark0 creates an electric dystopia with latest single "Wait For Me".
Dark0's music is nothing if not immersive: signed to the progressive Swedish record label YEAR0001, home to genre-defying artists Bladee, Yung Lean and Ecco2k, his music fits into their future-thinking world.
But with his latest release "Wait For Me", Dark0 is building a realm all of his own. A forerunner to his upcoming debut album Eternity, set to be released June 4, the producer is as much inspired by the sonics of his city as he is by immersive video games that create an unspoken feeling of longing.
Dark0 crafts alien sound designs, with otherworldly, pitched vocals, shamisen strings that evoke the East, and swelling basslines that nod to the grime sensibilities woven into London's DNA. "Wait For Me" is from both everywhere and nowhere at once.
The single follows "Shining Star", which introduced the Eternity saga through 3D visuals created by futuristic digital artist Sybil Montet. In it, we follow Dark0's three central characters explore an evolved natural world, sparking with electric, as they combat beasts from a newfound dimension.
"Wait For Me" is the next installation in their story. The producer explains: "In 'Wait For Me', I wanted to connect with my city's sound that has propagated the world, and bring the narrative and characters from Eternity into that. In a way, it's kind of a love letter within the Eternity story; both between the protagonists, as well as to the city that inspired me to make music and the place I call home."
Get the Best Fit take on the week in music direct to your inbox every Friday