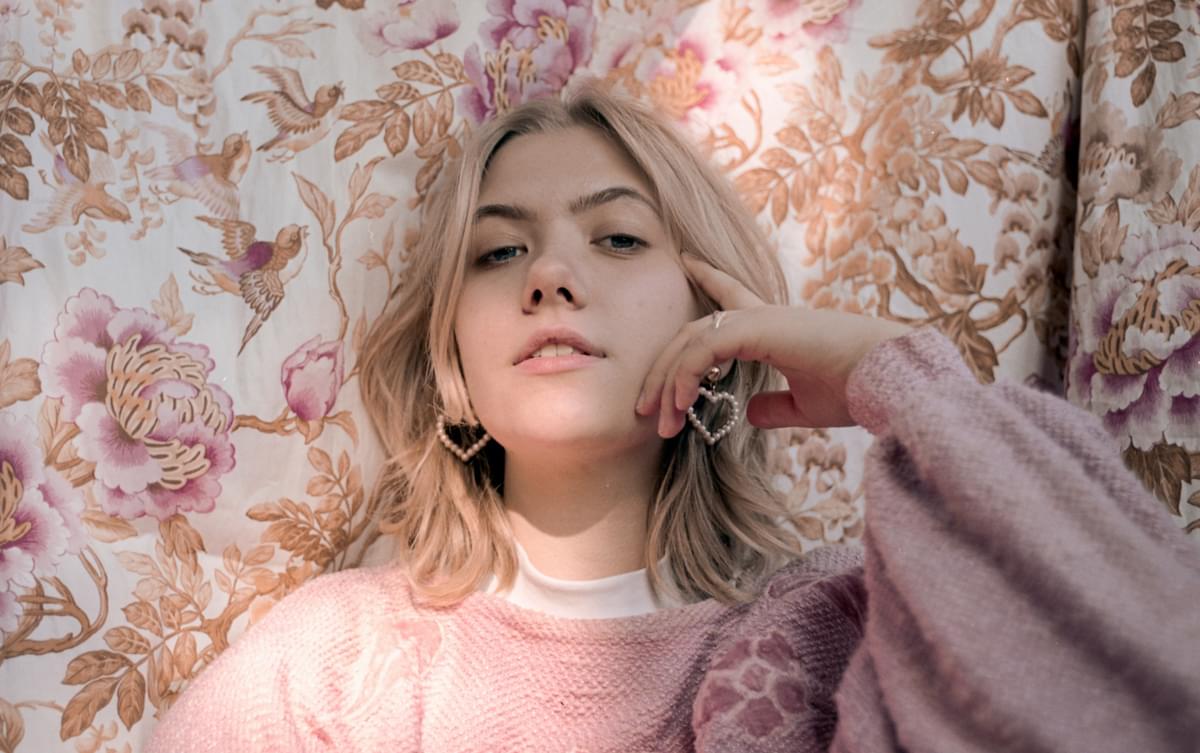 Bo Milli faces existential angst in "At The Wheel"
Debuting her Bo Milli moniker, "At The Wheel" sees the Norway-based artist nod to Soccer Mommy and Phoebe Bridgers in her sonics while folding in diaristic lyrics.
Bo Milli's debut single "At The Wheel" taps into the sensation of reaching adulthood and feeling powerless, while juggling so many different worries you lose all sense of scale. Though she plays down the song as being "embarrassingly earnest", the lyrics will resonate with anyone struggling to reconcile their inner demons with the world's ills.
Despite being early in her career, Bo Milli is already a dextrous lyricist, using songwriting as a tool to make sense of the chaos. Her honest lyrics first came to the fore in 2020, when she collaborated with Lokoy (bassist of Sløtface) on the track "a mistake". Recording at the time under her birth name Emilie Østebø, she immediately captured people's attention with a sincere writing style that laid all her cards on the table, carefully dissecting whatever happened to be eating at her conscience.
Bo Milli
"Writing music is an emotional outlet, but it's also a puzzle," she explains. "Sentences come to me and I try to make the pieces fit together." Under this approach, deceptively minor details are elevated to swooping, cathartic choruses. A highly introspective sensibility, combined with walls of guitar feedback, wrenching vocals, and slick production from Odd Martin Skålnes add up to a confident debut single that she hopes will chime with listeners: "If just for a moment my music is a good thing in someone's life, then I will take any opportunity to play it."
Hailing from an island off the west coast of Norway, the singer is currently based in Bergen, where she has been putting together a collection of angst-laden indie-pop to follow later this year. Expect a deeply confessional body of work in which existential fears sit alongside everyday admin – from the nagging feeling of missing an appointment, to the guilt of trying to forget it all by going "drinking while the world dies".
In the meantime, Bo Milli acknowledges that with so many crises simply beyond our control, sometimes it's hard to tell the difference between mountains and molehills – a sentiment echoed by "At The Wheel". "It's embarrassingly earnest," she summarises. "It's about how the small things feel big, and how you try to relate to the big things but the everyday stuff takes up so much real estate," she summarises. "There are these flashes of 'oh fuck!' but then you're like 'wait, where're my keys?'"
While the world's problems are unlikely to recede any time soon, Bo Milli is here to provide the perfect soundtrack to our collective nail-biting.
Get the Best Fit take on the week in music direct to your inbox every Friday