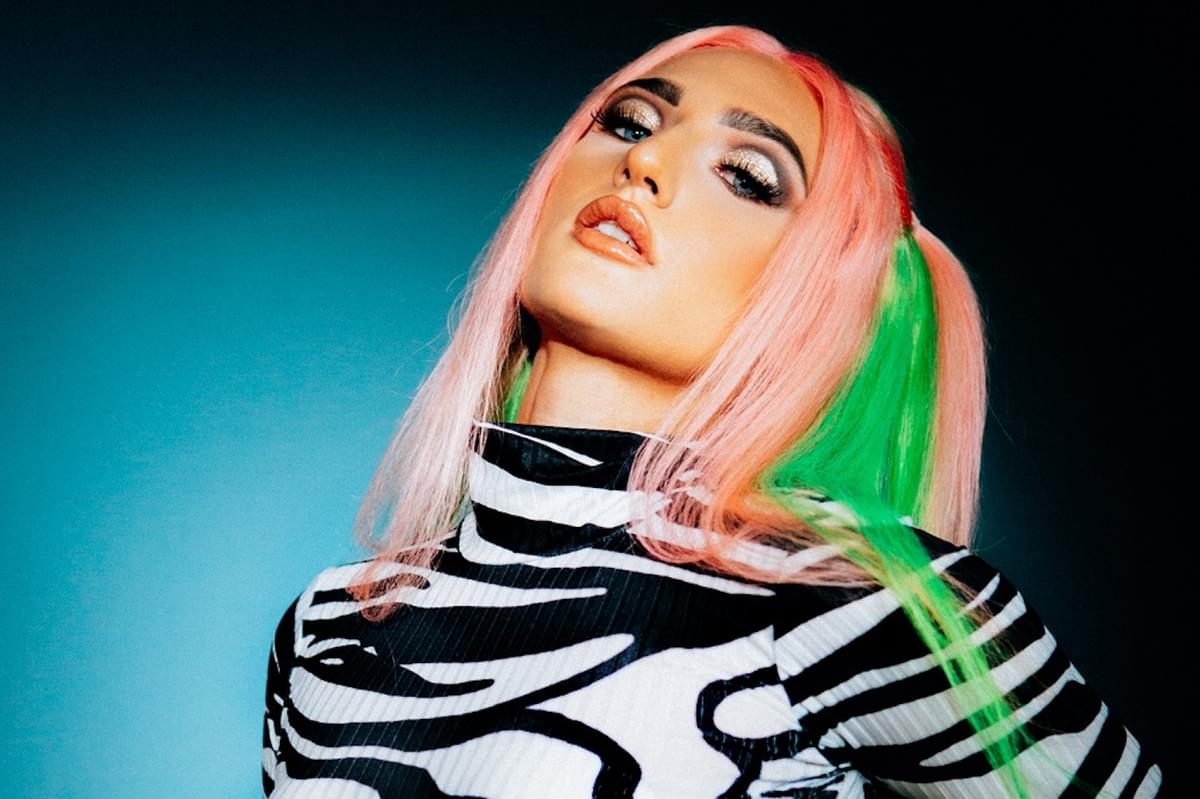 Bee Arnold's "Toxic" is pure pop gold in the vein of 2022's biggest hitters
Bee Arnold's "Toxic" is an achingly of-the-moment concoction that nods to the self-aware sass of early noughties pop.
"Toxic" is the Essex-based artist's first release of 2022, with the promise of more new material soon to follow. Given the growth Arnold has shown since the mellow acoustic sound of her 2018 debut, this is certainly an exciting prospect. "Toxic" builds on years of songwriting experience alongside Arnold's background as a vocal coach to showcase a more focused and direct sonic identity. Sleek, unabashedly synthetic production techniques are grounded by the percussive insistence of a magnetically funky bassline to great effect. Fans of Dua Lipa and Zara Larsson will find the retro-tinged result close to irresistible.
The new track was penned over Facetime during the first lockdown. Far from remote working being an arduous process, Arnold admits that "Toxic" took just an hour or so for herself and collaborator Tori Cross to finish, adding: "We both knew it was going to be one of our favourite tracks that we'd written together."
It's bold to pick a title shared with one of pop's all-time greats, but Arnold's offering shoulders the pressure with ease. At its core, "Toxic"'s lyrical premise is a fun exploration from the flipside of Britney and co's well-worn trope. With a narrative that exposes the singer's own flaws instead of pointing the finger at a destructive lover, Arnold invites the listener in with a self-deprecating smirk.
"It's about being the girl that's 'too much to handle' but still too appealing to let go of," she explains, highlighting the cocky edge that makes "Toxic" so alluring. Arnold's confidence does not appear misplaced - a glance at her back catalogue reveals a feature from British rap institution Ironik on 2019's "Somebody To Love You", an endorsement that's hard to ignore. With a foundation of support counting BBC Introducing among its number, the BIMM Brighton graduate has already made her mark with gigs including the iconic Camden Assembly.
Although "Toxic"'s release follows a year of radio silence from Arnold, the singer has been far from workshy. Arnold's 2021 was spent honing forthcoming releases in collaboration with producers who share her now-refined vision. If it's as cleanly realised as this first taste, Arnold seems a likely bet for breakout stardom in the very near future. When something sounds this good, who cares if it's bad for you?
Get the Best Fit take on the week in music direct to your inbox every Friday