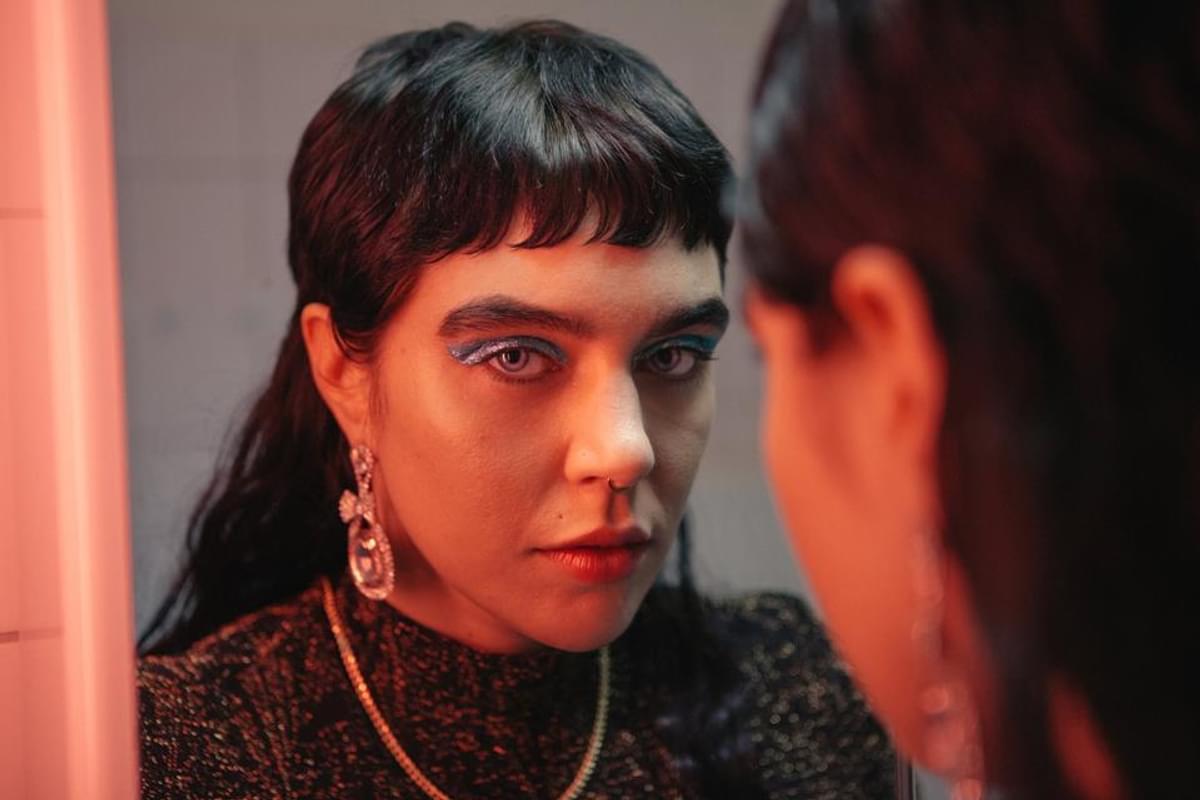 Beatrice Eli gets dark on uncompromising new single "That's Not Us"
With a new EP dropping next month, Swedish pop star Beatrice Eli has unveiled a brand new single.
Taken from the Careful EP out 8 September, "That's Not Us" is the sound of Eli taking full control of her sound and making the pop music she wants to make.
Opening on mournful synth chords, the track unfurls itself letting a slowly pulsing beat become the centre of song, before a mid-section rave takes over. It's intense musically, but there's also no let-up lyrically as Eli addresses a (potentially) fucked-up relationship. "Then I look at you sleeping / and I wish I dreaming too / a part of me still believes in me / now you sing it with me" goes one section of the song. Eli's self-doubt is playing havoc with a relationship; on previous single "Careful" it was all about making sure the other person in a relationship didn't take Eli for granted, this time it's about the singer trying to overcome internal struggles.
It's a dark, brooding electro banger proving yet again Eli's one of the strongest pop writers in the game. We spoke to the Swede to find out more about the song.
What can you tell us about the new single? It sounds like another pretty honest assessment of a relationship?
Beatrice Eli: "Yeah, this whole EP is about relationships. Falling in love, falling out of love, wanting to stay in love…"
It's maybe the darkest you've sounded so far as well....is that the way your music is heading?
"It's a song I did during a period when I was trying out different sounds, just making a lot of beats really. I don't remember deciding 'oh I'm gonna make this kind of song' I didn't have a plan for how I wanted it to turn out, I just followed my instincts I guess. I would't say the darkness of the song represents where my music is heading, more that the arrangement, the length of the song, the mix, is my way of refusing to compromise anymore – that's where I'm headed."
What's going on with the rest of the EP? Are you feeling like this might be your strongest material yet?
"I don't know if it's my best or my worst haha, I try not to value my work in that sort of way. It's just different, the whole process has been different. It's based on my productions and I haven't collaborated with any other songwriters for this EP."
What do you have planned for the rest of 2017?
"I'm making a follow up EP, so a lot of studio time and some live performances in Sweden."
"That's Not Us" is out today via Sony Music Sweden.
Get the Best Fit take on the week in music direct to your inbox every Friday