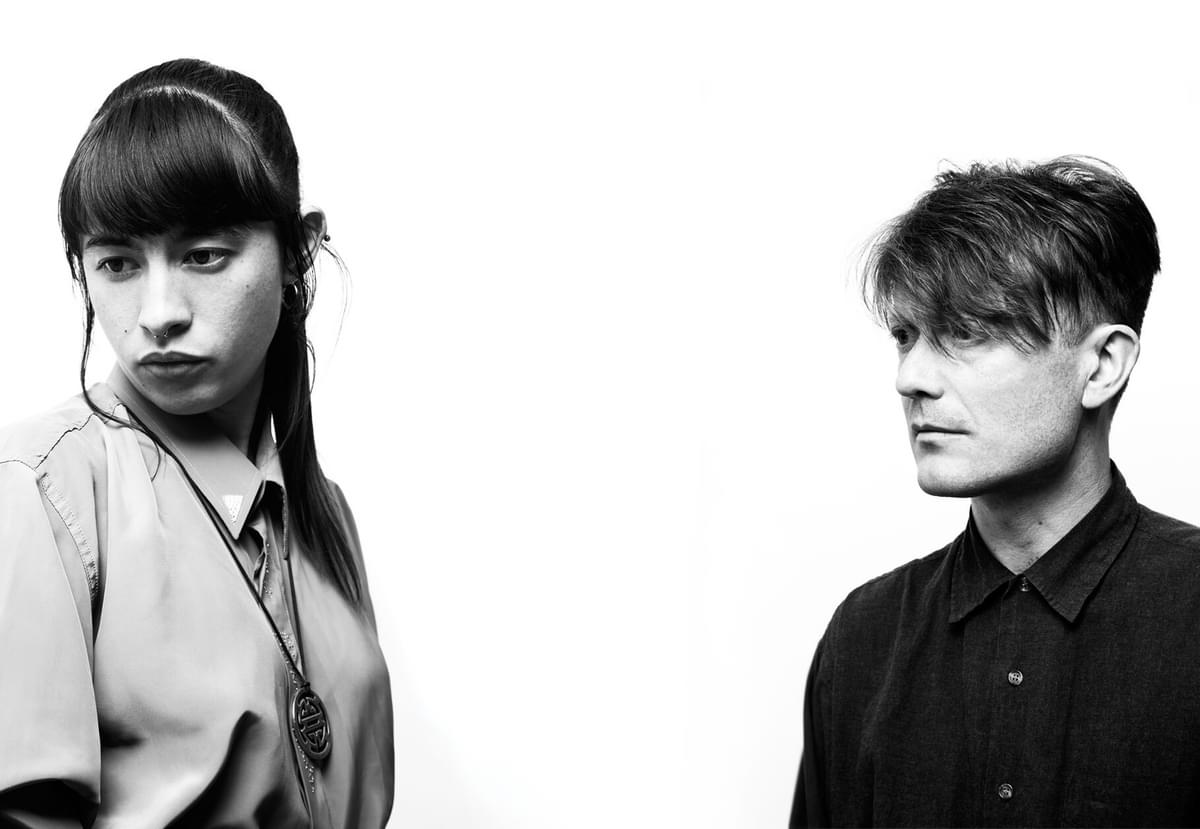 London art-pop duo BAMBOO release the disco-laden "Diamond Springs"
BAMBOO's "Diamond Springs" blossoms out from a one-way conversation with Horwood's grandfather about the pains of immigration. It's an affecting subtext for one of the finest wonky pop tunes you'll hear this year.
BAMBOO comprises multi-instrumentalist and vocalist Rachel Horwood (Trash Kit, Bas Jan) and producer Nick Carlisle (Peepholes, Katy and Nick), and their new track "Diamond Springs" is out today. It starts with Carlisle's synth reverberating in a constant hiccup, underscoring the sounds of a keyboard being wedged in a door a sudden rupture of a disco rhythm.
Singing from the Yellow Magic Orchestra hymnbook with the kind of bossa nova ease that Stereolab's Lætitia Sadier freely exudes, BAMBOO's new single is the opening track from new album Daughters of the Sky coming later this month.
"Lyrically this song is a companion piece to 'On Bohol' from the first record which is about the island my Lola (grandmother) was from and where my Lolo (grandfather) also spent some of his childhood," says Horwood of the Filipino isle. "'Diamond Springs' was the name of the area my grandparents moved to in Virginia Beach after they immigrated in the 70s. It's about the sacrifices that come with trying to make a better life for your family. The first track was me speaking to my Lola and 'Diamond Springs' is me talking to my Lolo, imagining myself in their positions and also considering the immigration of my mother to the UK and my own feelings of displacement."
"I wrote the music for this after getting a new synth," adds Carlisle, "just messing about with one of the presets and an arpeggiator. Plus I rescued an old 90s Korg synth left by the bins on my road, that's on there too and actually formed the basis for much of the new album! We put the snare through an Eventide Harmoniser plug-in as I wanted to get that Tony Visconti/Bowie sound, it kind of fits with the 'forgotten future' feel of the album. This new recording of 'Diamond Springs' is longer too and sort of mimics an 80s '12-inch version breakdown' in the middle."
"Diamond Springs" is out today and
Daughters of the Sky
is released 14 June via Upset The Rhythm. They play 19 June at Oslo Hackney. Find
BAMBOO on Facebook
.
Get the Best Fit take on the week in music direct to your inbox every Friday