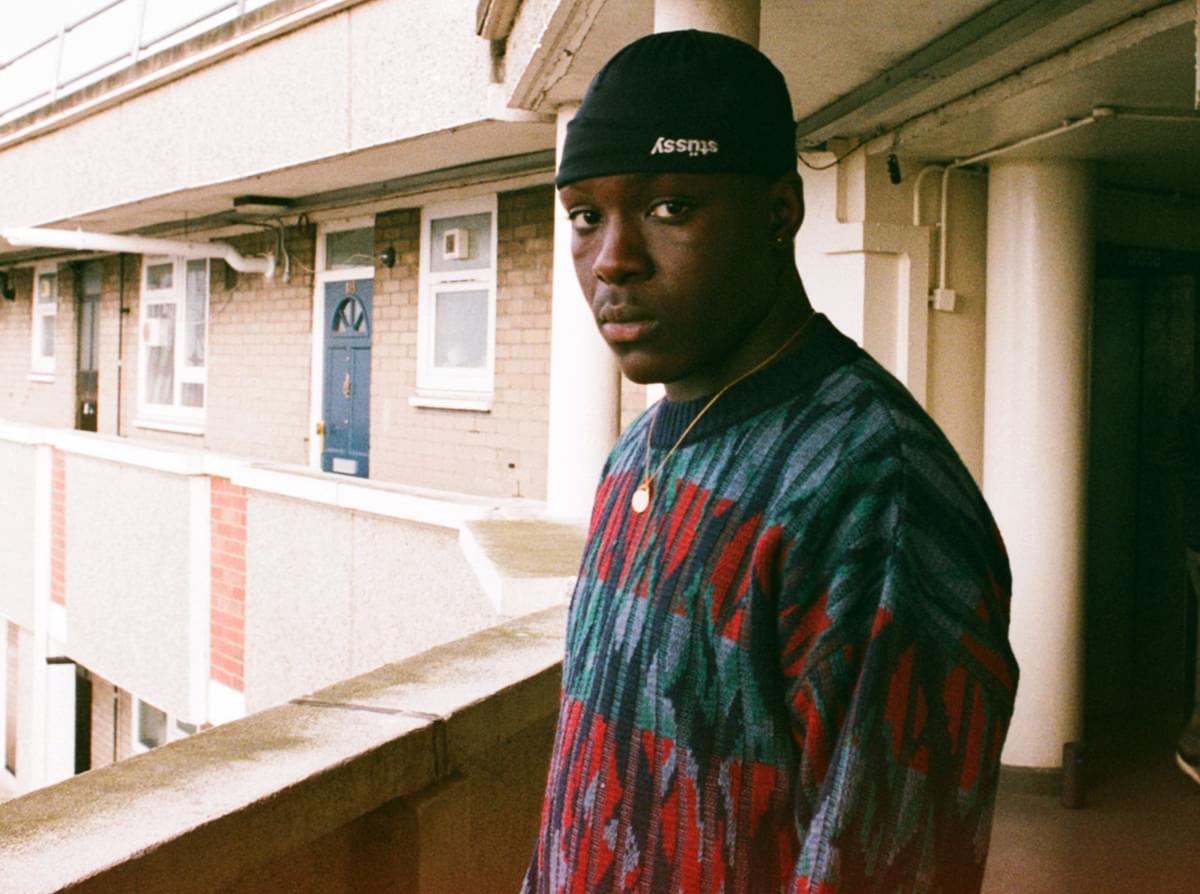 ayrtn's new single is a deadpan tale of "CAUTION!"
Over hazy production, South London's ayrtn delivers a sun-soaked, lively track that proves he's worth the hype that currently surrounds him.
"CAUTION!" is an inherently playful track, packed with intricately rhymed brags and references to Bebo and MySpace. Despite the lively nature of the track, to reduce ayrtn to just this would be a mistake. Already boasting a number of EPs that are increasingly hard to fit into a single genre, the British-Colognese rapper has been making beats since he was twelve. Aware of his own skills, he recently tweeted "Everyone asking who makes my beets fam I make dem!", and his music is all the better for it. His natural ability to rap is matched by intoxicating production.
The track leads with fizzy sounds that evoke images of computer-space and the synth-heavy instrumental provides the perfect backdrop for the rapper to entertain with his verses. That brighter feel of caution is no mistake, either. "I love to have fun with my music and this song is a very clear example of that. This one is abundant. The instrumental is very bouncy," aytrn comments. "It's a cool fun track for the sun-seekers, I'm back baby."
There's a laid-back unconventional feel to "CAUTION!" that's reflected in ayrtn's own story and following. He started rapping over his own beats when he found that his peers didn't fully understand the intention behind his work and has steadily carved out his own following within the UK Rap space ever since.
Suitably confident in his ability, ayrtn tells BEST FIT, "My unconventional flow and bars are accompanied by an eerie yet sedative production which I feel goes hand in hand. I'm trying to establish a new sound that's clear ahead from what you mostly hear in today's climate." If this is the goal, he's certainly on course; beginning the year with a place on Complex's Ones To Watch List and releasing music of the calibre of "caution", we're sure to see ayrtn's name a lot more in the coming months.
After taking a year out to creatively recharge, he's certainly returned with renewed energy - he recently featured on "YA!" with none other than Oscar #Worldpeace and Kojey Radical and has an EP on the way, named TOO AWESOME. While we wait for that day, ayrtn's delivered a summer-ready single that's as compelling as it is catchy.
"CAUTION!" is out now with the new EP
TOO AWESOME
set for release on 24 June. Find
ayrtn on Instagram
.
Get the Best Fit take on the week in music direct to your inbox every Friday