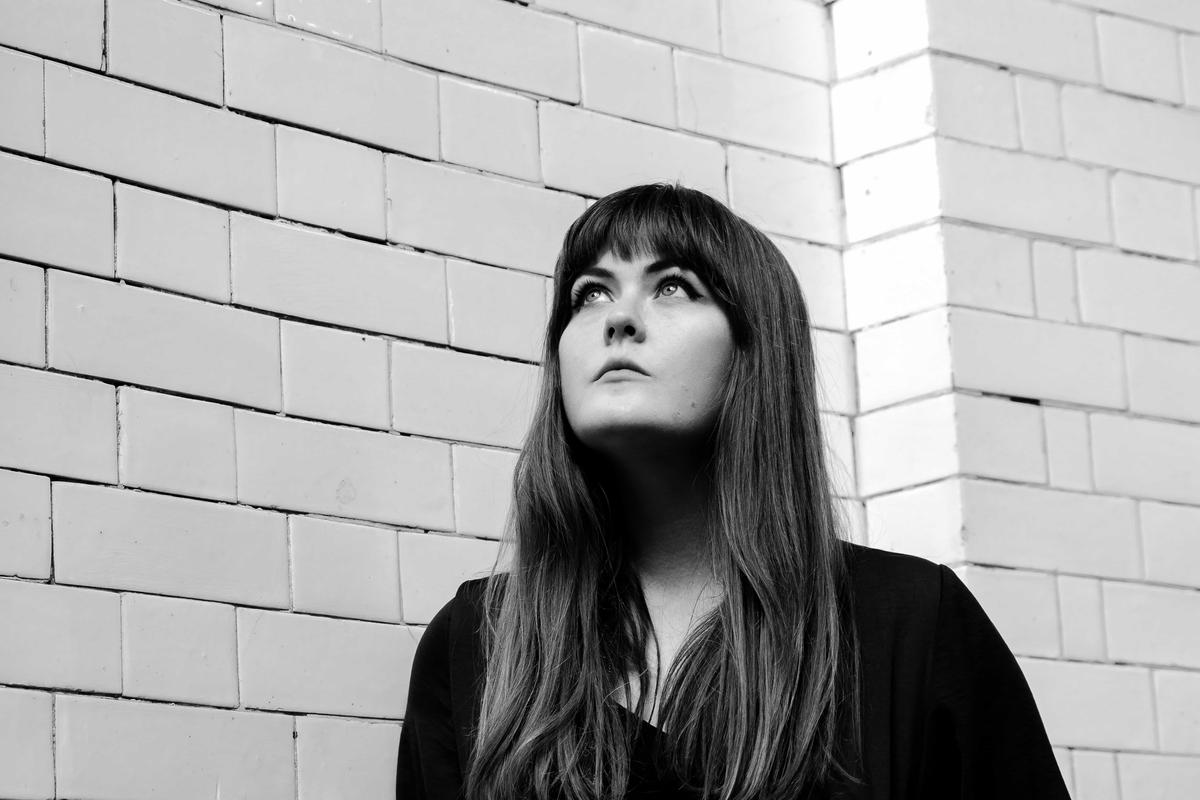 Austel reflects on human connection and self-assurance on "Now We're Here"
A lot of ground has been covered since Devon-born songwriter Austel's Unfold EP last year. Her ethereal, washed-out songwriting makes way for a skewed parading electro-pop with a new nervy energy on "Now We're Here".
Group isolation is one of the great 21st Century paradoxes. With all the faculty to be hyper-sociable, staying connected has become something of another job, verbalised through emojis, personalized stickers and GIFs of Will Smith dancing. While it's far from the first time that music's tried to grapple with the heavy and helpless dissatisfaction of what it means to communicate in the age of screen glints and dopamine, rarely has three minutes so humanly voiced its complexities as in Austel's new single.
There's a scarcity opening the new track like a worm burrowing up through the desert scene of an old country and western. Adam Stark's disparate electronic production battles against ruminating synths and layers of vocal harmony, with Austel's voice hovering like a heat wave over the pages of a crusted Faulkner novel. It's the lyrics more than anything that have been penned with a gorgeously irregular universality: "Did you lose your mind? Did you think that I'd follow you blindly?" It's at once a beautiful articulation of digital seclusion, political turmoil and a more personal narration of events in her own life.
"I wrote the song a couple of years ago during a particularly cold winter spell," Austel tells us. "I remember driving home late at night on Christmas Day with the bass line going round and round in my head. I started programming the drums and bass on my laptop in my childhood bedroom in Devon. Recently I finished writing the song in the Tottenham artist warehouse I was living in at the time - a place that felt simultaneously liberating and slightly dystopian. A good space to make music."
"I'd identified a pattern of toxic relationships in my life; letting other people have far too much influence on my identity and emotional state. Essentially, it's a song about dismantling the pedestals we put people on, harnessing inner-strength and moving forward with a new-found confidence. It also touches on the idea that we as a society have grown so distant from each other, and ourselves.
"In an age where communication devices are practically glued to our hands, most of us feel lonelier than ever. We're not built to socialise through screens; we crave a warm, human connection. So 'Now We're Here' is also about trying to process that, and why it's so hard to open up and be vulnerable when you're met with 'cold love'".