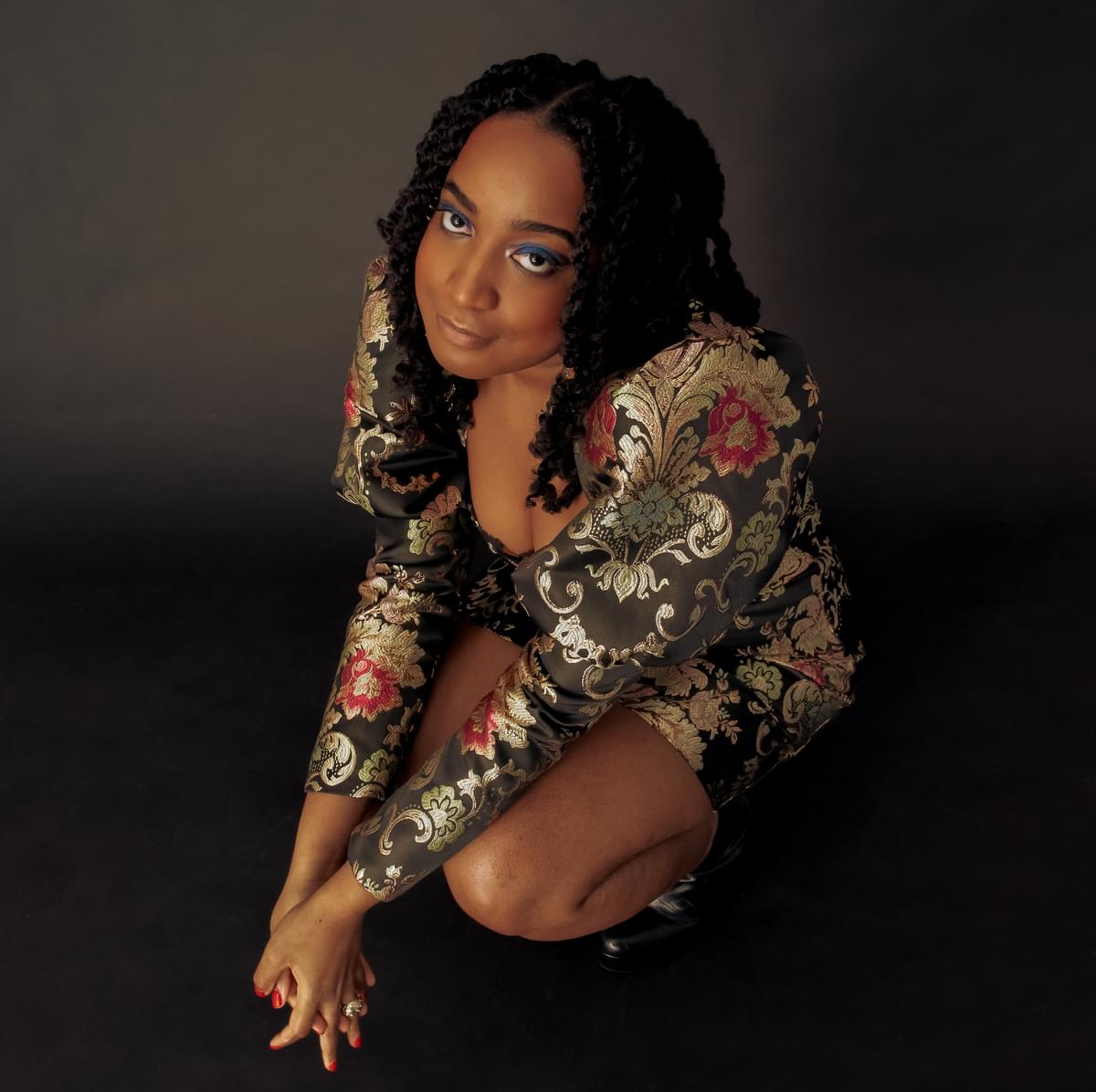 Amahla has her finger on the zeitgeist with the soulful "I Know What They're Thinking"
In "I Know What They're Thinking", former Ivor Novello Rising Star nominee Amahla makes a statement on generational anxiety via rich R&B-infused soul.
Back when she was growing up in Hackney, Amahla used to dig out inspiration from her parents' bookshelves and the records they left out after house parties. Little did she guess she'd experience her own adulthood during an era nobody felt much like celebrating, with isolation and anxiety becoming permanent buzzwords.
On the latest release "I Know What They're Thinking" she channels our pandemic-fuelled apprehension and the uneasy feeling of trying to be a functioning twenty-something in an unpredictable and unstable world. It's a rebuff to the idea that young people are breezing through whatever is thrown into their path, while also pointing out the strength required to keep going through difficult times.
"Older generations underestimate our resilience and our vulnerability," she reflects. "We're made to feel like our twenties are the time we should be living our dreams, but everything feels so disparate, we're constantly on edge." It's easy for her to reel off the reasons why: "Economic crashes, a global pandemic, political crises, women's safety, body image is warped, and none of my friends can afford to move out. Offline, nothing is in our control anymore."
Songwriting represents one small vestige of control, a way to unpick issues as far-reaching as gentrification, racial injustice, domestic violence, and cultural belonging. While there's a thread of soulful nostalgia running through her songs, evidencing her deep connection to the Black canon, the topics she tackles are specific to the moment we find ourselves in. "I Know What They're Thinking" questions the restless, reclusive energy of a whole generation suddenly confined to Zoom when they should have been out having fun. Or, if fun sounds too much of a stretch, then at least hanging out face-to-face.
Her songwriting skills have already been championed by Nile Rodgers, who nominated her for the inaugural Ivor Novello Rising Star award after being struck by the emotional honesty on display: "It's something exciting to watch. When a person is that involved in their storyline it's a wonderful thing." He has since become her mentor, though you suspect Amahla's shrewd storytelling would find an outlet even without the acclaim of such musical heavyweights.
For all this, Amahla is sanguine about the role of creativity in providing a release, while still retaining her acute powers of observation: "There is lots of space for escapism, but I want to write the songs that reflect where we are as a culture." As an activist and former anthropology student, she's deeply attuned to the behaviours and fates of those around her, and eager to put her narrative skills to good use. The result is unexpectedly uplifting. Come for the dulcet vocals, stay for the clear-eyed social commentary and hard-won Gen Z wisdom.
Get the Best Fit take on the week in music direct to your inbox every Friday