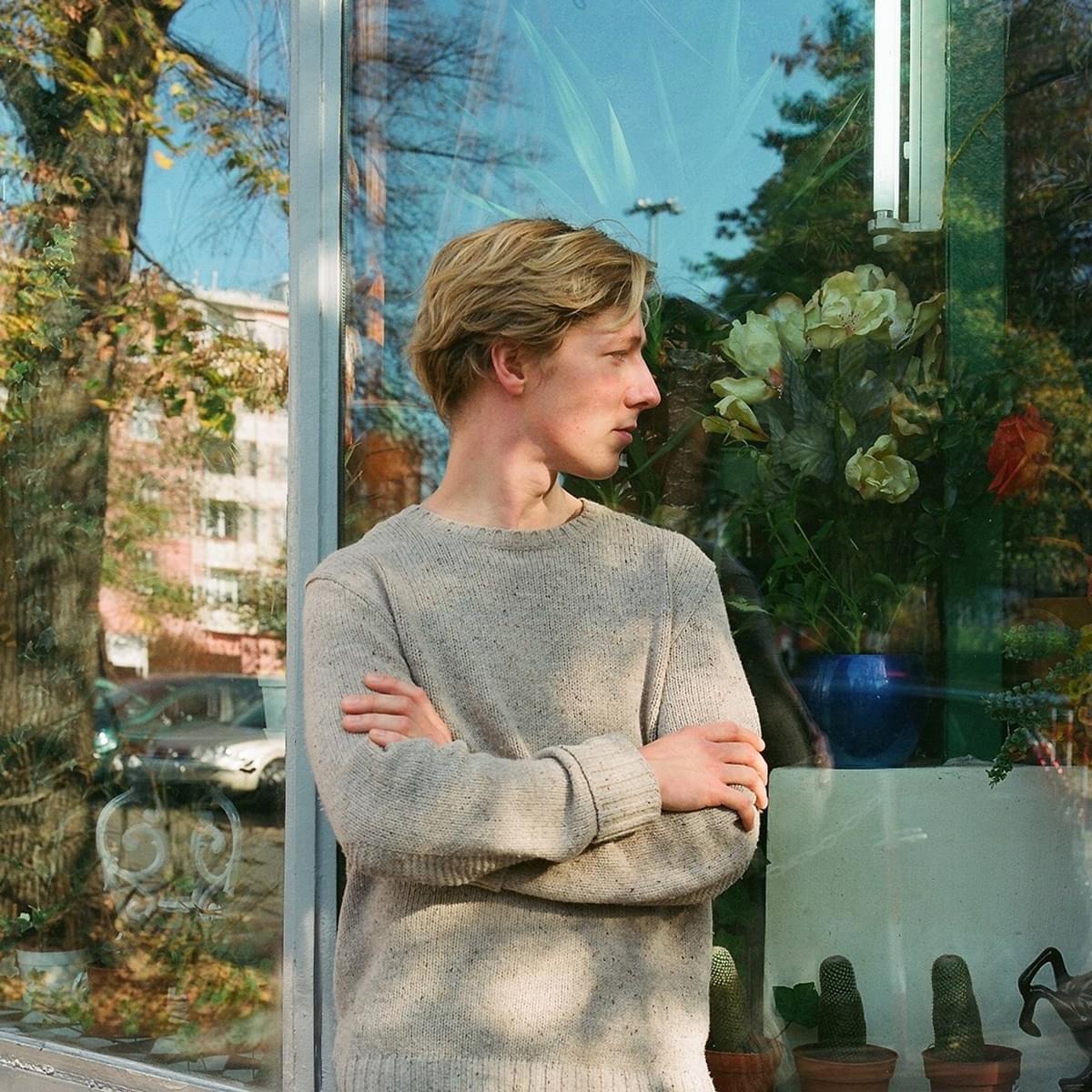 Track By Track: Olivier Heim on A Different Life
09 December 2015, 13:30
Ahead of his first full band show in the UK tonight, Olivier Heim offers a roadmap through the delectably hazy world that is debut album A Different Life.
The Luxembourg-rasied, Poland-based artist's music is flooded with a delightful sense of wanderlust. Having spent his youth in three different countries, that comes as no surprise. What might take listeners aback is the lavish confidence with which Olivier Heim crafts his luscious dream worlds.
Taking time out before his debut band performance in London, Olivier Heim explains the nooks and crannies of inspiration that drove him to create A Different Life. Stream the record below, then find out what he had to say.
Far Apart
This was inspired by the difficulties I had letting go of my previous band and building confidence to look for what I really want. It took me quite some time to realise that the dynamics within the band weren't good, and that if I didn't do something about it, I would be pushed further and further to the sidelines. Since there was no option for me to establish an acceptable position in the band my only choice was to leave it all and focus on building a solo career. Once I had come to that point I focussed all my energy and emotions into writing the songs for A Different Life. For me, "Far Apart" represents the moment I woke up and realised that I managed to fight through and win my own ground.
A Different Life
"A Different Life" is about finding your way to realising your dreams. Ever since I started playing guitar I was convinced I would become a musician and it was always my dream to make music, write songs and release albums. Now my experiences have shown me what it's like to find your way as a musician but even though I have a more realistic perspective, I think it's really important to keep dreaming about the future and focus your mind on everything you want to achieve. It gives you the positive energy you need not to give up.
Italy
"Italy" was inspired by my trips to Tuscany. I remember driving through the countryside one time and realising how far away all my worries back home seemed to be. When I spend too much time in one place, the daily routine kind of brainwashes me and everything seems to become so heavy. But then I take a trip and none of that matters anymore. It shows that most things you struggle with are actually in your head.
"It's Getting Better" was inspired by the walks home from the city centre to my apartment. Generally I really love walking through the city, I have some of my best ideas for songs and melodies while walking. It's the combination of doing something and doing nothing that focusses my mind and opens my creativity. The same goes for moments spent with friends, I've had some of the best connections with people while walking with them. Those moments when I really connect with someone are rare but they make me feel really happy and give me a lot of fresh energy. And they are magical because you never know when they might happen.
Dive
This track was actually written as part of a documentary about the painter Kazimir Malevich, which was shown as part of the temporary exhibition about him in the Stedelijk Museum in Amsterdam. When it was done I felt how great this instrumental actually fits on the record. I always imagine kelp waving in the currents underneath the ocean, hence the name!
"Ocean" was inspired by my experience moving around from place to place. After growing up in Luxembourg I lived in 5 different cities in 3 different countries. I really enjoy moving to new places and living there for a long enough period to build a life for myself. You get to experience different perspectives, atmospheres and meet a lot of interesting people, while at the same time you develop a certain nostalgia towards those previous places and old friends. Now I have been living in Warsaw for 5 years, but I know that one day I will up and leave again to some new place.
Pasadena
"Pasadena" is inspired by this idea me and my girlfriend have about one day moving to California and enjoying the lifestyle of LA. There is this funny dynamic between dreaming about a future together yet knowing that what you have could be gone at any moment. Holding on to each other is I think a delicate balance between building a future together and not taking each other for granted and giving each other the space to live your life. As long as you feel you don't have to be together but you want to be together, you have the space to love each other.
Endless Summer
When all the tracks were done, I felt the record needed one more instrumental to give it some more air and one last dreamy detail. Without agreeing on any key or structure, the keyboard player and I recorded this improvised instrumental on the spot. I think it has a really nostalgic late summer feel and I couldn't imagine the record without it.
Drive-by
This song was the final song I wrote for the record and it's also last on the album. The song represents a conclusion to the entire period while I was making changes in my life. I remember feeling so relieved that I managed to deal with everything that was going on. I learnt a huge amount from that time in my life and as I looked back I was able to see the whole situation for what it was and take matters into my own hands. Now in even further retrospect I am really happy how things are working out, I'm really proud of my record and of being a solo artist. Now it's full speed ahead!
Olivier Heim performs his first full band show in the UK at London's Servant Jazz Quarters tonight (9 December). A Different Life is out now via OH Recordings.
Get the Best Fit take on the week in music direct to your inbox every Friday