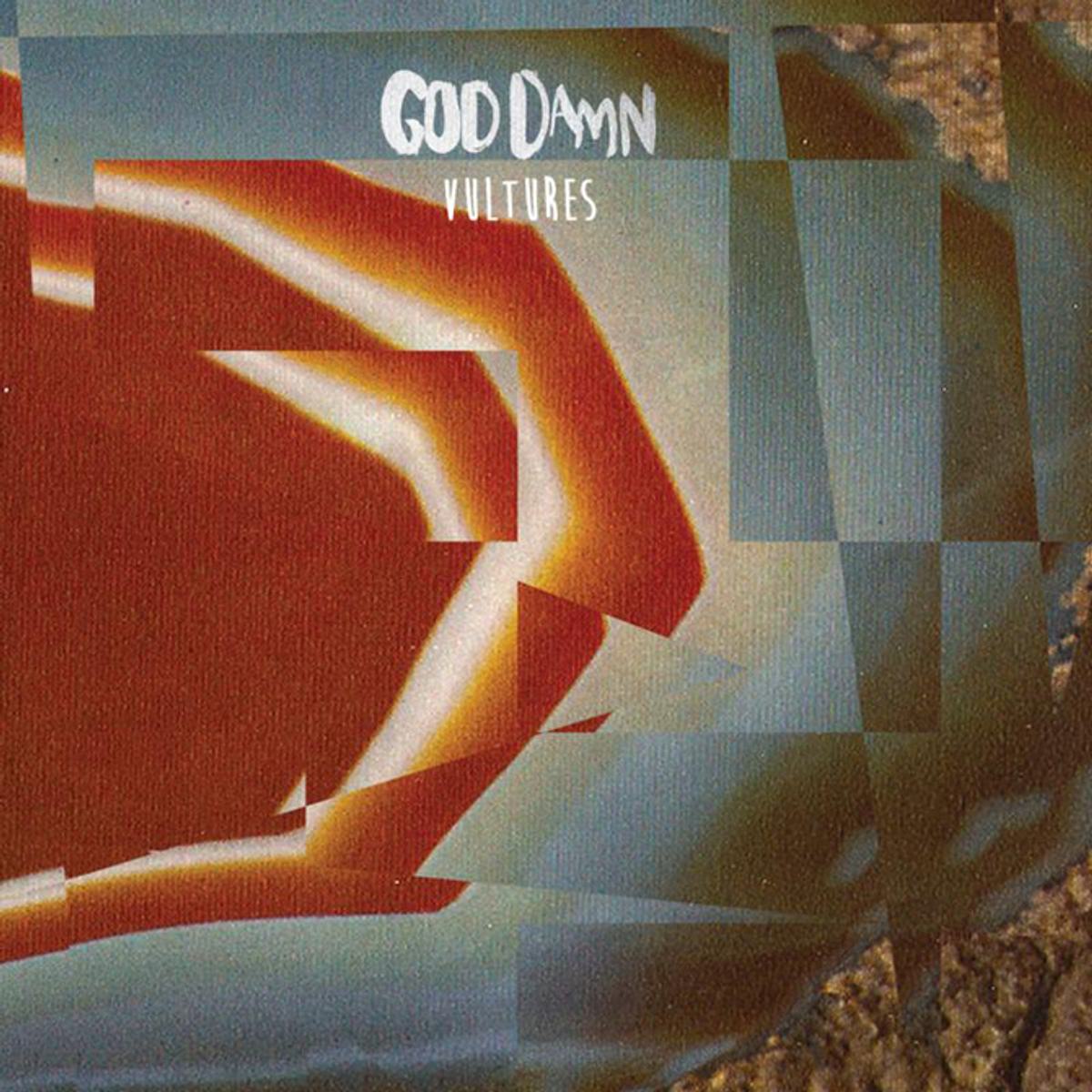 Track by Track: God Damn on Vultures
11 May 2015, 16:00
It's been over a year since God Damn announced signing to One Little Indian - Vultures has been a long time in the making. With the much-anticipated debut seeing release on Monday, the Black Country duo talked us through the record track by track.
Resoundingly ferocious, Vultures is a rush of blood to the head. From the shouts that could usher even the sternest into battle action, through delicate strums that twang on heartstrings, God Damn have crafted a debut that enchants, invigorates, and entirely amazes.
Read the guide below.
Horseley Fields
Ash: Horseley Fields is the area where we practise. It gives you a brief introduction of our surroundings and what we are about.
Thom: I literally went in with a hand held recording device and recorded all the sounds that you can hear at the lockup, they kind of book end the album and it's a nice way of getting people to turn their volume knob up a bit before the album starts.
When The Wind Blows
Ash: We had this song hanging around for a while, and we just didn't know what to do with it. It had all the elements to be a decent track but was missing something. So we decided to speed it up a little bit, and it became what it is today.
Thom: This was a right bugger in the studio too, there was about three different versions of the verse, it's a good point in the set to watch us almost pass out.
Silver Spooned
Ash: One of the heaviest riffs on the album, mixed with big pop elements too. Quite a memorable track I think.
Thom: I used two different tuned guitars in the studio for this, which meant I had to scratch my head a bit afterwards but I've found a nifty way of doing it live. It's like Blur meets Electric Wizard, Jesus Lizard and MBV. Well, I like to think so anyway.
Maladie Melodie
Ash: This one's a bit of a stomper. It seems to have had a good response live too. We always enjoy the outro, it's got some real impact.
Thom: I'd second that it's a fun one to play live. It literally translates to sick melody, which I'm sure anyone can work out. I mean that in the literal sense, not in the annoying cultural meme sense.
Shoeprints
Ash: This was the first single that we released on One Little Indian. We originally recorded it at Toe Rag, which sounded great, but when we went into Metropolis we decided to re-record it to suit the rest of the album.
Thom: We think it's a party riff with depressing yet optimistic undertones, an odd paradox.
By The Wayside
Ash: I remember us thinking this would be a single when we first recorded it, due to its upbeat style and the fact that it doesn't hang around too much. We didn't release it as a single in the end, but it makes for a great album track nonetheless.
Thom: It's that little bit of garage rock three chords and a riff that we so love. It's about being forgetful and being forgotten I guess and it not being a big deal.
We Don't Like You
Ash: This one is the halfway point in the album. It was the result of us experimenting a little with a 'drone' that Thom had on one of his pedals. I'm sure with his expertise, he can explain more, I'm not even going to try...
Thom: It was made to be more of a sound than a song, hence the original title of "drone". It takes you one a weird journey and swirls in your head.
Horus
Ash: This was the first of the tracks that we recorded at Metropolis to be released as a single. A taster of what was to come. Drums-wise, I remember I had this idea of wanting a tribal-like sound, and that's where the big tom's came from in the verses.
Thom: People have given this some very strange comparisons which I'm not too fond of. I basically was listening to Tom Waits and Marilyn Manson too much.
Vultures
Ash: If I was asked to choose a song that represents us as a band, it would be this one. I remember this one being pretty tough to get our heads around when we were writing it. There were bits in the intro and outro that I had to watch back on a video on my phone to remember what I was doing.
Thom: it's a prog/pop/math/grunge journey. It's got quite a drop in it and the dynamics are pretty harsh which was the desired effect.
Deadpan Riot
Ash: This one is a more bluesy track on the album. We compare parts of it to BRMC, not that we intentionally wanted it to be that way, but that's the kind of vibe we get.
Thom: I was dicking about in the studio and did a piss take anti-solo shed. Our producer Xavier turned round to me and said "you shouldn't have done that!" It ended up in the mix on this, I'm a fan of the background guitar solo, it's a Soundgarden thing, so listen very carefully for that one.
Skeletons
Ash: Skeletons is a song that we wrote a few years ago. It was on a previous EP that we released, but we didn't think it got as much exposure as it should have. So hopefully it will do this time around.
Thom: This is another long one. It's pretty raw and somewhere between Electric Wizard and Neutral Milk Hotel.
The Cut
Ash: "Cut" means canal in the Black Country where we are from. There are loads of canals around here too, we even practice next to one, so there's that element to it.
Thom: Back in comes the hand held recordings of our lockup, see if you can pick up the sounds under the monster riff and noise.
Sullen Fun
Ash: This is very much Thom's doing, and he does a great job too, full credit to him. There a a few percussion parts from me, including a paint brush on a snare drum, we were lucky enough to work with a producer who had some really experimental ideas. I think this song finishes off the album nicely.
Thom: Cheers mate, it's a nice way of releasing you from the album, you're free to go now.
Vultures is released via One Little Indian on 11 May. You can stream the record in full here.