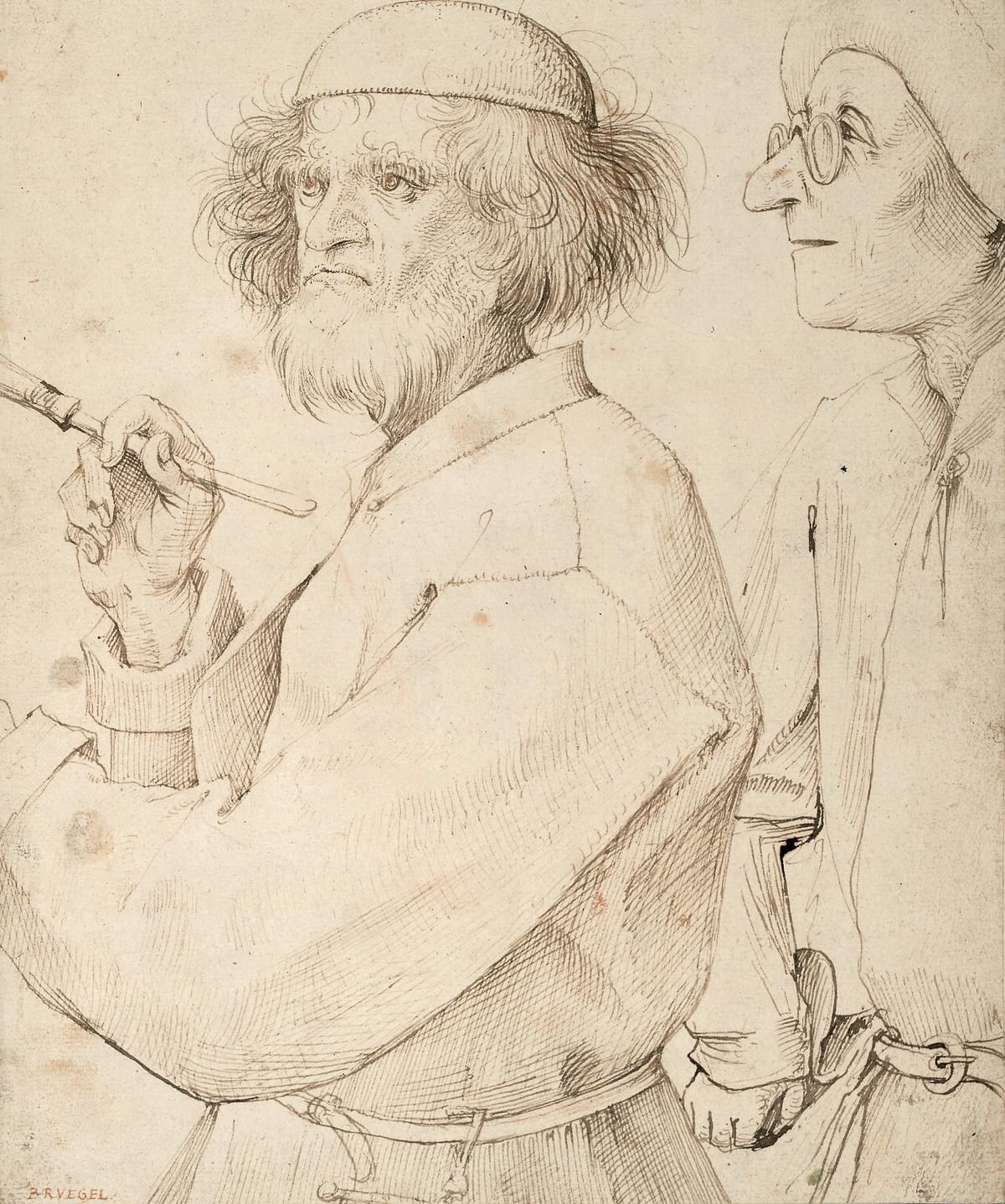 The Art of Pieter Breugel the Elder
16 July 2015, 12:30
The many different behaviours of the human fascinates me. I've always found great inspiration in people around me. People I know, people I wish to know, people walking by, people in a nightclub. Even people just across the street from my apartment whose lives sometimes are fragmented through their small windows - often, I find myself fabricating stories about them. Who are they? What is their deepest secret? Are they lonesome?
There is this lovely park near by that I love to walk through every day. It has some sort of meditating effect on me; filled with these beautiful old green worn statues everywhere, I like to sit down and observe them. It is if they sometimes are trying to communicate something through their empty, artificial eyes. As if they have seen some horrible crimes committed or whatever.
I also find great inspiration in art. I love to visit museums whenever I can at home or on tour, and I try to go to as many openings as possible to feel the contemporary pulse of the art scene. I love to draw and paint myself, and those things always helps me create a universe for my lyrics.
I have this soft spot for paintings. Often, when I look at a painting, it immediately creates a sound scape in my consciousness, to go along with the motive in the work. I sometimes hear the painting. I look at the figures for hours, imagining how the painting would sound. A lot of my favourite art has this soundscape, where I find a personal relation to the motif in the work, and to the sound of its narration.
For example, there is incredible painting, by The old Flemish master Pieter Breugel The Elder. It was a big inspiration for our whole album. The painting is called "The Battle between Lent and Carnival"; it is not big in size but it is highly detailed with its miniature figuration of a a typical town festival. But there is not much typical about the people attending, each and every one of the hundreds persons are doing something special; one is hitting a can, another is dancing by himself in strange priest-like costumes, while a third is puking.
The whole painting is moving and active, vibrant and chaotic. If this artwork had a sound, it would be the most beautiful noise music to me. This experience, I take with me as much as I can, to translate and inspire to our music.
Kristoffer Bech is the singer and guitarist in Shiny Darkly. Their debut album Little Earth is out now via Crunchy Frog.
Get the Best Fit take on the week in music direct to your inbox every Friday