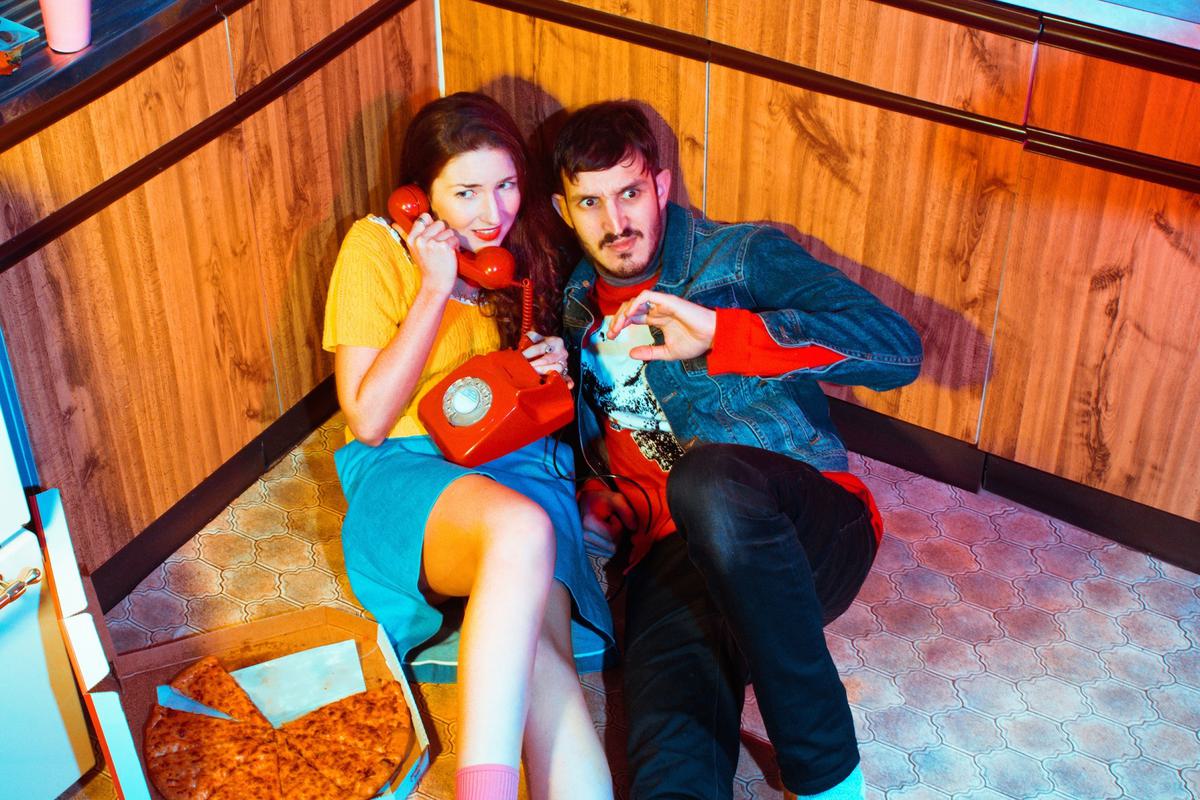 Reference Points: Summer Camp on Teen Movies
09 June 2015, 11:15
We don't really listen to music when we're writing. Otherwise you end up finding songs that are better than what you're working on and feel disheartened, or you get really excited by them and just want to be that band instead and try and suddenly recreate everything about who you are and what you do.
Doing the soundtrack to Beyond Clueless was actually a huge influence on how we wrote this album. It helped us accept that we're a band who loves films, and characters and stories. And as much as we might dream of writing about the real world and politics and things that have actually happened, that isn't where we're most comfortable. Mainstream Hollywood creates movies set in perfect, idyllic towns, where everyone is beautiful, and sells them to us as if they're reality. It's messed up. Where are the people who aren't "beautiful"? Who aren't white? Who aren't straight? Who aren't under 35? It's complete fantasy, more fantastical than any sci-fi. We wanted to get to grips with this weird heteronormative universe that lies to us all, and pull it apart.
Of course we went to teen films to do that. They're where you see the high stakes in terms of emotional turmoil, especially when it's teenagers being stalked by serial killers in masks or wielding fish hooks. Those terrifying, otherly monsters represent everything a lot of people are scared of and try to repress. The threat of someone coming into a white-picket-fenced world and making a big old mess. Or on a more personal level, the fear of losing control, of messing up, of not being normal, of dying. That the real horror isn't actually the killer - they're a person and you can see them and destroy them - it's the emotional violence people commit that's more terrifying. It's the awful stuff you say to yourself, or the things you think about other people but don't say. It's those Tweets you write but then never send, the emails you draft in your head. It's that incredible rush you get after ripping another human to shreds behind their back, or the way you always put yourself first, even when it's to the detriment of someone you really love. Maybe you don't do those things; maybe you're perfect.
We wanted it to have a nice box though, because it always works like that - you keep control on the outside but are a disaster on the inside. We worked with Charlotte Rutherford on the photos for the album, and her brief was '90s Point Horror covers. They make fear look so beautiful and aspirational, we read them as young teenagers and wished we were a cheerleader who had made a pact with the devil to be popular. It's probably weird to want to dress like the victim in a book about a dead girl's diary that comes to life and tries to drown you, but damn, R.L. Stine made those kilts sound good. Clothes always play a big part in what we do - it's another layer of performance and world-creating for us. We always think about what we will be wearing on stage and how we can make the shows more special. It was amazing at the Beyond Clueless screenings when people would turn up dressed as Cher Horowitz, we totally get that desire to want to be a fictional character you've fallen in love with, and encourage it as much as possible.
Summer Camp's third studio album, Bad Love, is out now on Moshi Moshi. You can stream it on Spotify below.
Polaroid by Jason Williamson.