Jenny Lewis has told me she doesn't have a problem talking about new record, On the Line but there's a certain reticence to divulging much about intent or any unifying connection between the thumping, lush ballads she's assembled. It sounds like even she won't know what the songs are about for a while.
"I don't even really consciously write songs," Lewis says of whether the meaning of her music is clear by the time it's recorded and released into the world. "I believe in the magic in a way, so I'm not sure how they begin. I'm not even sure how I finish them, but I tend to understand them years later. I don't understand this new album yet because I haven't toured it. Of course, you have an intuitive sense, but I can't really tell you exactly what it's about."
Under the Blacklight - the final record she made as part of Rilo Kiley - is perhaps the one case of knowing what an album was about before taking it on tour. "Under the Blacklight is a concept album in a lot of ways," she says. "That was really the first time that I wrote from a character perspective or I leaned on that a little bit. But again, I'm not sure where this stuff's coming from."
Lewis' relationship to her former band's music has changed over the years, from ignoring it almost entirely at shows - bar maybe one song in an encore - to seemingly embracing it with gusto. I've seen her in concert on three occasions since Rilo Kiley toured for the last time in 2008, and the last of those shows, at The Art School in Glasgow in 2014 in support of The Voyager, saw Rilo Kiley tracks comprise roughly a quarter of the setlist.
"For years, I didn't really dig into the back catalogue," Lewis says. "The first time I played a Rilo Kiley song without Rilo Kiley was when I was sitting in with Conor Oberst and the Mystic Valley Band and he asked if I would play 'Portions for Foxes'; Conor's always this incredible guide in a way. I hadn't really gone there before, but once I opened that door, it just opened the floodgates to the past. So now, I can go back and choose songs and some of them feel good. Some of them feel inappropriate. Or not inappropriate, more just really youthful in a way that doesn't suit me now. But it's surprising, which songs feel relevant. We've been doing a version of "Portions for Foxes", a slowed down version that I've renamed "Bad News". And that's been feeling really good."
In a 2016 interview Lewis discussed her tendency to compartmentalise eras of her career describing herself as "not really one for nostalgia"; something of an ironic statement in light of the fact she was speaking in support of a tenth anniversary tour of solo debut Rabbit Fur Coat. A few years prior, she also participated in an anniversary tour for The Postal Service's Give Up, having provided backup vocals for that platinum-selling collaboration between Ben Gibbard and Jimmy Tamborello that was a poster child for early aughts American indie music. This year marks the 20th anniversary of the first Rilo Kiley EP, an initially self-titled release later re-pressed as The Initial Friend EP.
I wonder if this inspires any particularly strong feelings for her? Apparently not. "It's interesting to acknowledge the past," she says. "And all the songs fit into the puzzle," that puzzle presumably being the overarching story of Jenny Lewis. "But that was then, this is now. Can't go back."
When Lewis does acknowledge her past work in her music or the surrounding visual material, it tends to be focused on her acting career - which lasted from her early childhood to roughly around when Rilo Kiley started recording. Bar the odd cameo – including a spot in Sofia Coppola and Bill Murray's Netflix special, A Very Murray Christmas – Lewis' acting credits are mostly relegated to the '80s and '90s. She paid homage to some of her more recognisable family film credits and TV guest spots in a self-directed video for The Voyager's "She Not Me", wherein various celebrity pals were brought on board to re-enact moments from much-loved US sitcom The Golden Girls and cult comedy Troop Beverly Hills.
Saturday Night Live-alum Vanessa Bayer was one of those celeb friends, and reappeared for a livestream listening party of On The Line that also featured the likes of St. Vincent, Jeff Goldblum, Jason Schwartzman, Beck, Danielle Haim and comedian Tim Heidecker. The three-hour "telethon" of music, comedy and interviews raised funds for the LA Downtown Women's Center and Lewis describes the event as "kind of a disaster in the best way." It opened with a rendition of "The Frug" from the first Rilo Kiley EP, somewhat contradicting her reticence to return to the earliest Rilo Kiley material - although the song was admittedly performed by a barbershop quartet rather than by Lewis herself. "That was the director's idea," she clarifies, "because that song is nowhere… it's just not in my consciousness right now. But it was really fun to open the show with that. Even though the refrain is, 'I cannot fall in love / I cannot fall in love / I cannot fall in love', which is a weird way to start off a live stream."
"Sharing about addiction and mental health can hopefully provide a little insight or comfort for others going through it. And it's not taboo. It's okay to talk about it and it's not the whole story. It's part of the story."
"But I can fall in love," she assures me with timid delivery, but a wry smile. "I hadn't then [at the time of the EP], but it's happened since, if anyone's wondering." I tell her I've gathered the likelihood of that from the multitude of songs since that have suggested as much. I would also assume her 12-year relationship with fellow singer/songwriter Johnathan Rice may have involved some degree of love; the two reportedly mutually parted ways after the release of The Voyager.
"I'm not in love currently, but I have been in love. Once… twice. Maybe twice."
Lewis breaks into laughter here, which happens quite a few times in a conversation that proves surprisingly prone to detours into bizarre comedy tangents. Perhaps it's a welcome change from some of the other interviews she's already done as part of this album's promotion cycle. A few days before we speak, Rolling Stone publish an interview where Lewis talks openly about her troubled childhood and late mother's history of addiction that she's never really spoken of in public before, and a recent Mojo interview is also candid in this area too. There have been many lyrical allusions in the past, but these interviews certainly clarify the distinction between memoir and fiction in some of her songs.
Her mother's passing in 2017 played a big part in Lewis feeling open to speak about that backstory definitively. "I now have mixed feelings about sharing that honestly," she tells me, "even though I've spilled the beans, you can't put the worms back in the can. I guess I waited to exploit her from beyond the grave, so I would imagine someone will do the same to me."
"I'm understanding why I feel compelled to share that," she says. "And I think that it's part of the healing process. Not that it's anyone's business but my own and my family's business. But for me, sharing about addiction and mental health can hopefully provide a little insight or comfort for others going through it. And it's not taboo. It's okay to talk about it and it's not the whole story. It's part of the story."
The world won't know the full story and we don't have the right to it, I say. "But you have a right to whatever I share," she points out. "And then it's part of the consciousness. I guess I don't want to hurt people even if they're gone. But it is my story and it is a big part of why I'm a writer."
If Lewis herself won't necessarily know what the new album is 'about' for some time, insobriety, addiction and self-medication stick out as recurring topics throughout her lyrics for On the Line. Various combinations of drink and drugs are called out by name, not least on "Red Bull & Hennessy", while the refrain of "Little White Dove" plays with the homophone of 'heroine' and 'heroin'.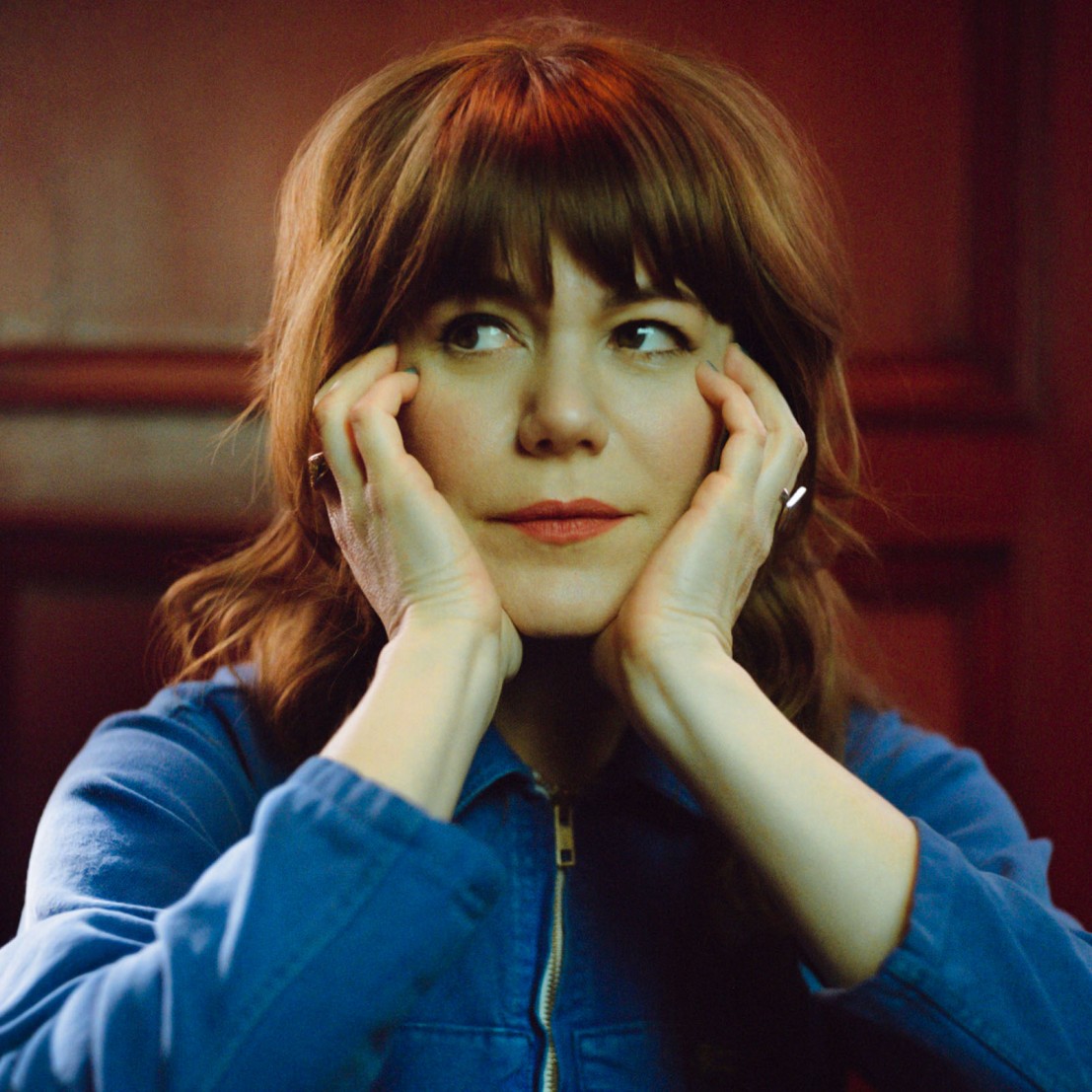 Topics of sexuality have always been a thread through Lewis' music, even dating back to the earliest days of Rilo Kiley, but with On the Line they seem particularly pronounced; often intertwining with nods to addiction and self-medication. Album opener "Heads Gonna Roll" starts with wondering "Why you stopped getting high" and closes with the suggestion that "A little bit of hooking up is good for the soul."
"I guess it's all the same thing if you're using it in that way," Lewis says when I ask if sex falls under the banner of self-medication in the lyrics. "But I don't necessarily think it's an unhealthy relationship with sex that I'm talking about on this album. I think it's just an ability to articulate and use it to punctuate a moment. Like at the end of the song "Dogwood", I didn't know what the lyric was going to be. And I was in the studio, just trying out a couple of options and then I landed on, "There's nothing we can do but screw." That seems like a good way to end a song."
"No subject is off limits," Lewis continues. "Sex has always been a theme in my music." She pauses. "And let's hope it will always be a theme in my music! Fingers crossed."
"Dogwood" is her favourite song on the album by a landslide: "That's my most proud vocal performance," she tells me. I'm personally drawn to "Taffy", a ballad with a noticeably different rhythm to the rest of On the Line. It also happens to feature one of the album's more attention-raising lyrics: "Nudie pics / I do not regret it / I knew that you were gone / I did so freely / I wanted you to see me off that throne you put me on."
"Taffy was a poem that I wrote on the back of a barf bag on an airplane," Lewis tells me, then reassuring me that the bag was unused, fresh and clean. "That was words first and then I sat down at the piano and figured out how to fit them into the puzzle. You can tell it's a poem. That one almost didn't end up on the record. I sent it to a friend of mine who I consult with every time I make a record, as far as order goes, and there was some discussion of cutting one of the ballads. But then I thought, well, this is a record of mostly ballads. Why cut one now, we've already gone down that path. Again, you can't put the worms back in the can."
"Beck is such a meticulous listener and producer. There's no stone left unturned...down to the last step in mastering. I'm not alone and he's thought of everything."
Another major consultant for On the Line was Beck, who previously collaborated with Lewis on The Voyager highlight "Just One of the Guys". He produced and played on multiple tracks on the new album. Lewis tells me she feels an affinity with him as someone who also plays with genre and personas between records. "We both grew up in Los Angeles and we remember a different kind of LA and share a lot of the same tastes in music. And I have just been a fan of his for so long; aesthetically, especially. I made demos on my GarageBand on my phone and sent them to him and he was immediately like, okay, we can do this. I am so happy with the way "Just One of the Guys" turned out and when I play it live, his arrangement really holds up. It's so thoughtful.
"He's such a meticulous listener and producer. There's no stone left unturned. I don't have to worry. Whereas with some of my other collaborators, I have to finish the heavy lifting. Or where I question: 'Is this finished?' No, it's not finished yet. I have to get it done on my own. But with Beck, down to the last step in mastering. I'm not alone and he's thought of everything."
We don't mention him by name but the "heavy lifting" undoubtably alludes to Ryan Adams, who reportedly left before finishing his production work on both The Voyager and On the Line. Following the recent allegations of sexual misconduct against Adams, Lewis tweeted a statement of support for the accusers.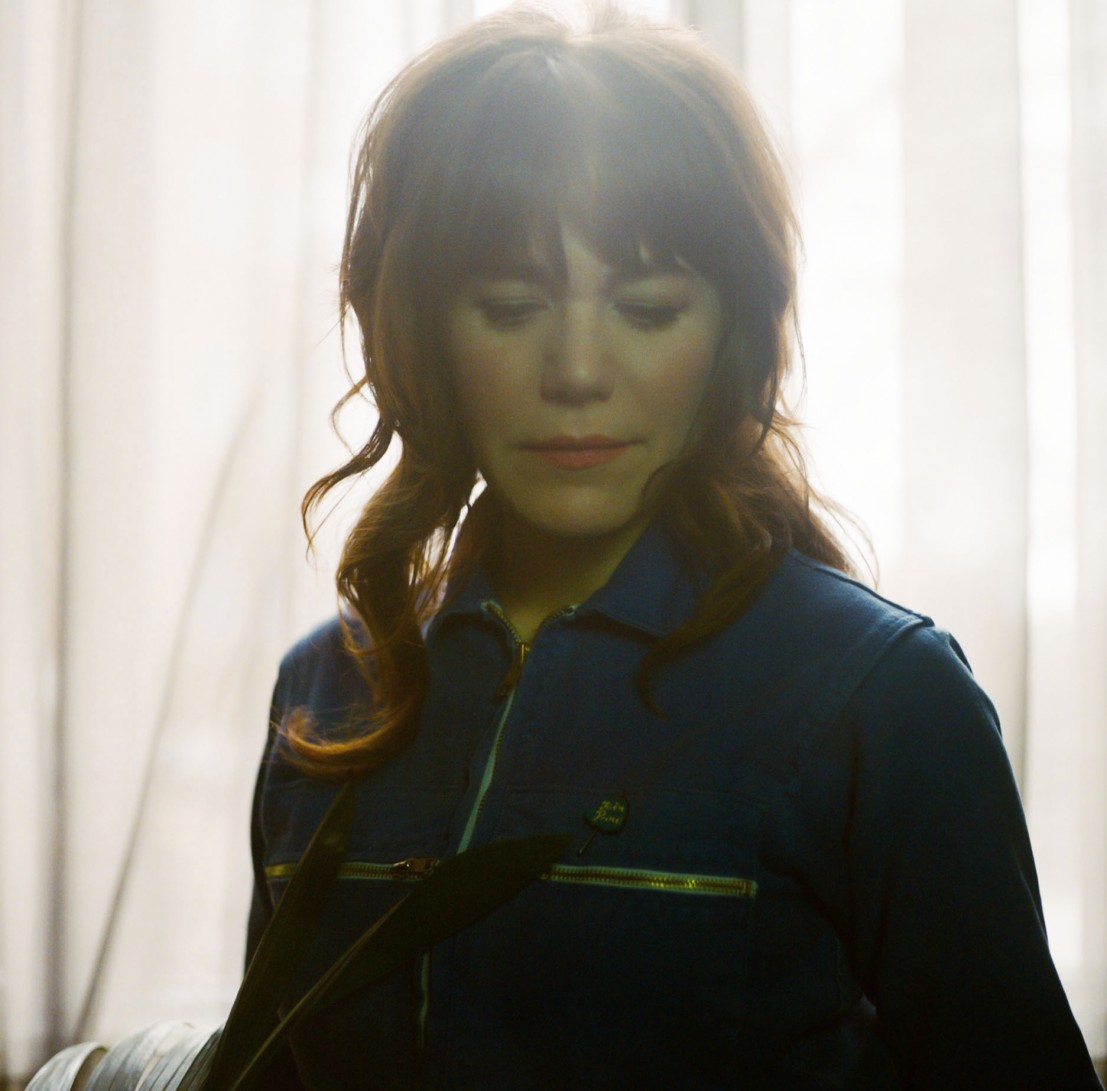 A collaborator Lewis is happy to discuss is Ringo Starr, who plays drums on "Heads Gonna Roll" and "Red Bull & Hennessy". The Beatles are mentioned in a lyric on album closer "Rabbit Hole", though Lewis tells me there's another nod to the band on the track "Party Clown": "I was a beetle floating in a bottle of red." Lewis says, "And in my mind, after that, I say to myself, I was Ringo."
How exactly does one get a former Beatle to play on their record? Lewis still isn't sure. "Again, magic. May I redirect you to the magic of life and when things are truly serendipitous. It felt like a glitch in the simulation when we were in a room with Ringo. How did I end up here? I'm not exactly sure how it happened, but it happened. Why? Why? It's crazy. I've met some cool musicians over the years, but that was tippity top."
If there's a major running theme to my conversation with Lewis, it's this idea of happy chances surrounding On the Line, from the collaborators and recording to, as I'll later find out, the look of the album and, as she'll later find out, a surprise connection in the promotion of it. Considering a lot of the record's material appears rooted in her breakup and mother's passing, that maybe wasn't applicable to the initial inception of the lyrics. But the strange fortuity even extended to her LA home almost becoming a set for a major movie production while the album was being made.
"There was a knock at my door one day about a year ago," Lewis tells me, "and it was the location scout for Quentin Tarantino, just randomly on my street. And, he was like, "Hey, do you mind if we come in and take pictures for Quentin? We're looking for a location for the [Charles] Manson movie.""
Tarantino's 1969-set Once Upon a Time in Hollywood, starring Margot Robbie as Sharon Tate, alongside Leonardo DiCaprio, Brad Pitt, Al Pacino and the late Luke Perry, is due for release this summer. "I was like, "Come right in, photograph my house!" It didn't work out, which is probably for the better because to have a murder scene in your bedroom is probably not a good idea, but that would have been the coolest thing that ever happened. I'm such a deep movie nerd."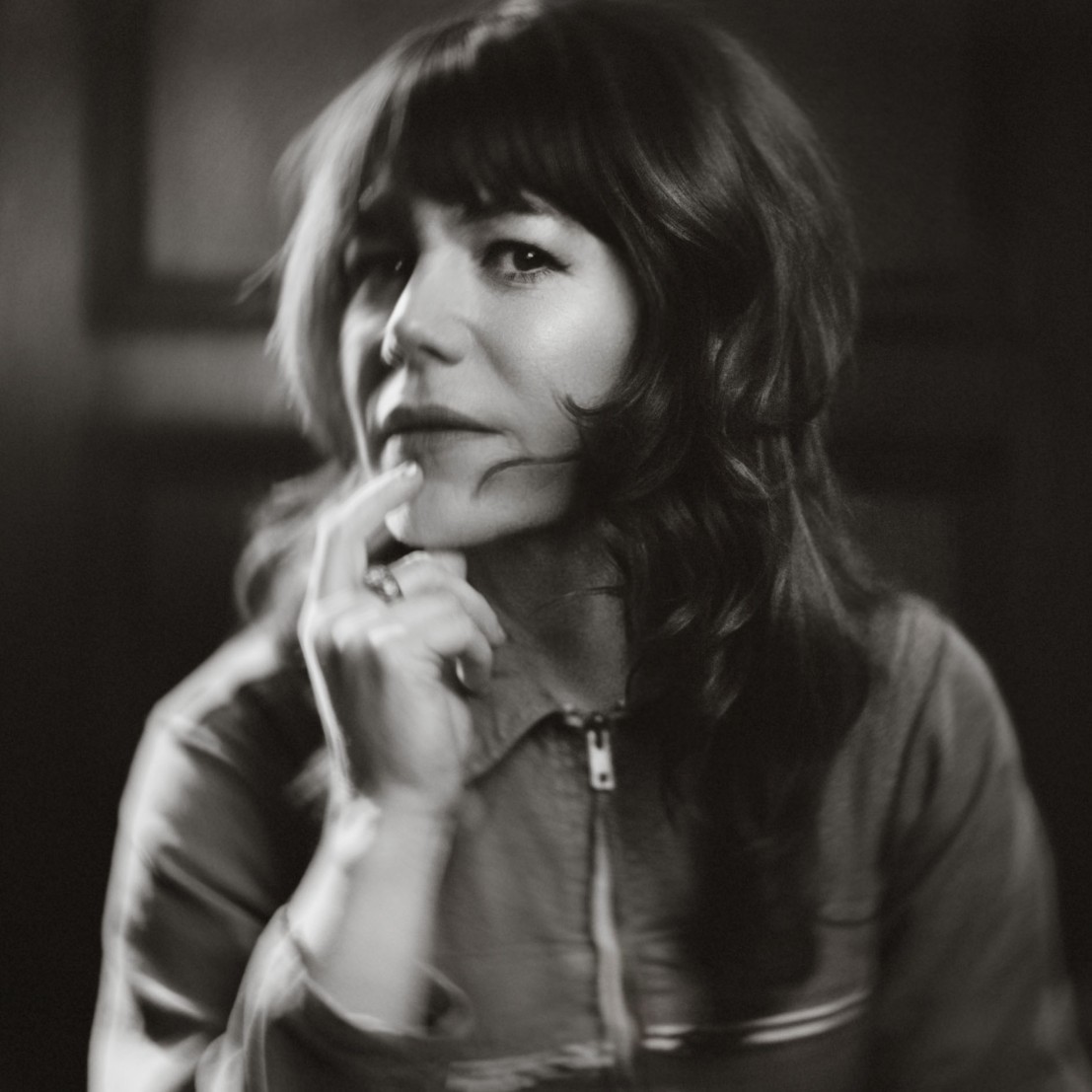 Being an LA native, I wonder if Lewis still gets starstruck at all at this point in her life. "Not by musicians," she says. "I think if I were to meet Bob Dylan , that would probably be the exception. But maybe not, I don't know. I feel very comfortable among our people. I met Bill Clinton once and I wasn't nervous at all, and I asked, "Is it okay if I take a picture of you?" Because he's a musician."
As someone 14 years her junior (Lewis is 43), I tell her my only reference for Bill Clinton being a musician is a moment of him playing a saxophone in the opening credits of the '90s Warner Bros. cartoon series Animaniacs. "The best show," she says. "Did you see Daffy Duck on my live special?" Lewis being signed to Warner Bros Records is presumably how someone in a Daffy Duck costume was among the guests in her telethon. "Daffy was such a dick. They're rebranding Daffy for the millennials, where Daffy's vaping. And they were trying to pitch me on a sort of a co-branding opportunity for myself and Daffy. He's gonna come out on tour with me, Bez-style. Daffy's my Bez."
Remembering that a sequel to the Looney Tunes movie Space Jam has reportedly been greenlit, I express horror that an onscreen vaping Daffy could soon be a real possibility. "Wow," she says, "Space Jam. What a movie." This would rank rather high on a list of quotes I wouldn't have expected to get from this interview.
We spend a minute or so wondering who else among the Looney Tunes would probably vape. "Is Taz too fast to vape? Maybe Porky Pig. No, no, not Porky Pig. He's a little uptight, Porky Pig. Daffy's cool because he doesn't know he's the way that he is. And he thinks he's like Bugs Bunny. He thinks he's Bugs. I think Bugs might vape. I could see Bugs vaping. I don't condone vaping, by the way. I don't think you should smoke anything that smells like cotton candy. I wouldn't vape if I were you. I feel like we don't know. We just don't know. There's a giant question mark on vaping, in general." We conclude that Foghorn Leghorn would vape.
"I have the most incredible friends who are very patient and loving and are always there for a late-night Facetime session if I need them. When you're in a relationship, it's harder to maintain those friendships."
Be it with Daffy Duck or Beck, Ringo Starr, producer Shawn Everett and others, Lewis tells me a love of collaboration is one of the things she's learned from making On the Line. "I just followed the songs and I pull from the people that I'm hanging around that inevitably become my collaborators because I can't not play music. I have a problem. If you come over to my house, it's just an immediate jam."
That said, she doesn't think she needs to rely on people. "I believe now that I can go anywhere with my songs and work with anyone and make something that makes me happy. I tend to get caught in the process of making a record where I want more from someone, or I want more of their time or more of their energy, and I feel like it's them and not me. But really, they're my songs and maybe it's less about who I choose to work with. It's easier to deflect, especially in the room with someone who's an artist in their own right. I can like feeling small and in the background when I'm creating in that way, as there's less pressure, but sometimes you've got to just step up and be yourself."
"Autonomy, that's been the key thing learned," she continues. "I've connected with my female friends over the last couple of years and I've made a lot of new female friends, and that has really been one of the best things that's come out of being single in the world and autonomous. I have the most incredible friends who are very patient and loving and are always there for a late-night Facetime session if I need them. And there are three of us who live in Los Angeles, where we are just communicating constantly with each other. When you're in a relationship, it's harder to maintain those friendships."
To quote one of Lewis' own lyrics for Rilo Kiley's "Breakin' Up", it feels good to be free.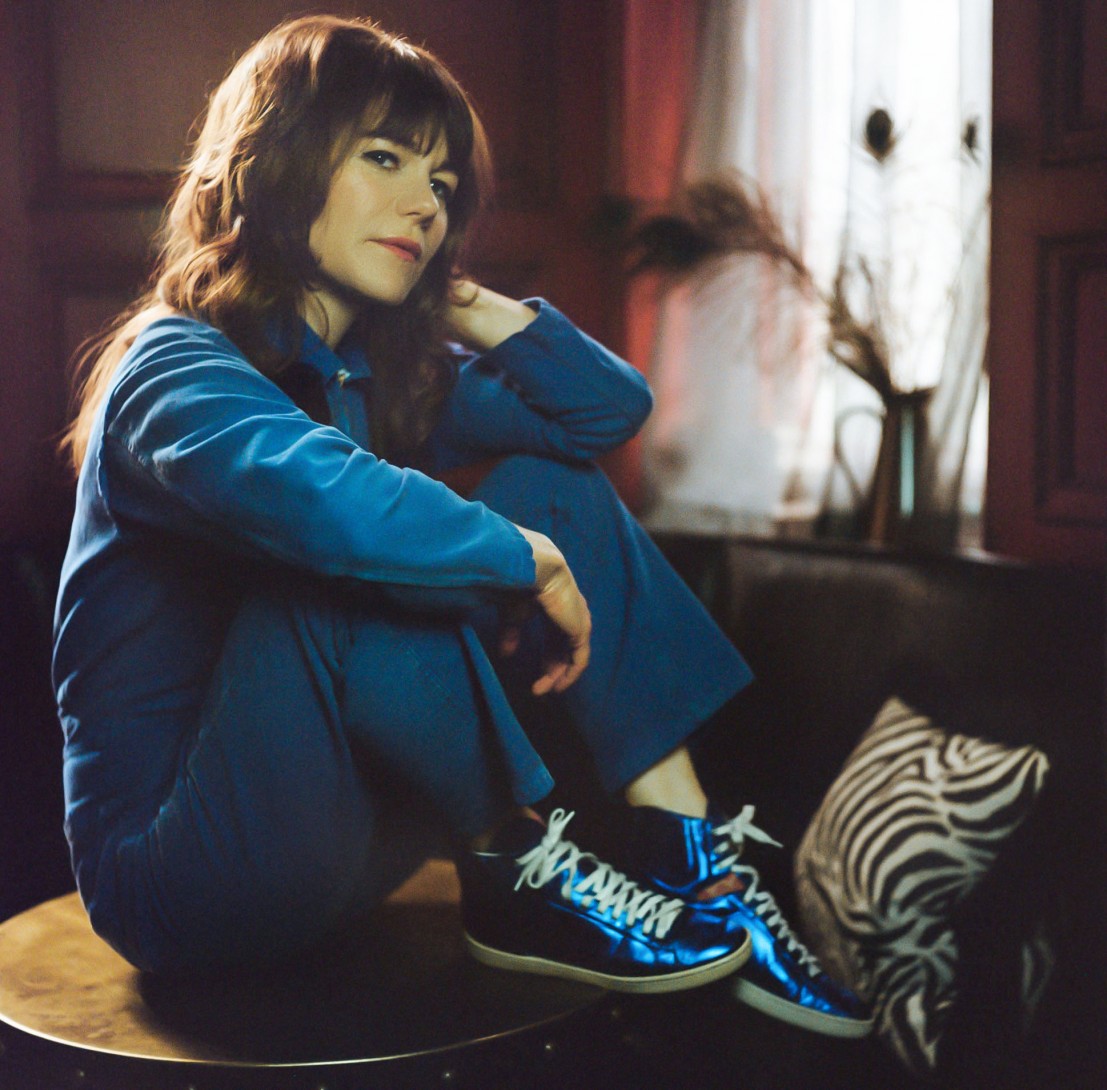 One of Lewis' longtime friends is photographer and director Autumn de Wilde, who shoots for all of her solo projects and also shot the material for Rilo Kiley's Under the Blacklight back in 2007. "Once I finish the music, I send it to her and then we start brainstorming and we come up with a colour palette and a concept. We never really know until we know. Like how the songs find me, I think that visual component also finds me. We prepare to get there, but we never know what the actual cover is going to be."
This time around, constructing the visual component involved a couple more instances of that serendipity we've already talked about. If you were to place the two covers of The Voyager and On the Line next to each other, you'd be forgiven for thinking the latter was an outtake from a shoot for the former. The outfit's not the same, but the crop of Lewis' upper frame, with her head missing, is almost identical. But, according to Lewis, this was another happy accident that revealed something about the new record, conceptually: "Autumn just did a quick Polaroid with that crop, testing the light, and it fell to the floor and I saw it and I knew that was the cover. At that point, I realised they're bookends, The Voyager and On the Line."
The front cover of On the Line features Lewis in an outfit she describes as something that her mother would have worn in the late '70s in Las Vegas. For a deluxe edition of the vinyl version of the record, the cover unfolds to a poster-size image of Lewis in the full outfit, head and lower half intact from merging that original Polaroid crop with a full-length outtake. "That [deluxe] cover is a reference to an Isaac Hayes record, Black Moses," she tells me. "And the outfit that I'm wearing on the back of the record, with me on a horse, is one of Isaac Hayes's stage costumes that my friend gave to me right before the photo shoot. Just randomly. And so, there's this deep Isaac Hayes connection that was unintentional. Again, why? I have no idea why."
"Instagram has been really the first social media that I've engaged in personally...but I do feel like it's a very dangerous world to be in and the less I engage, the happier I am. It's really fucked up on there. It's bad."
There are many meanings behind the album's title, she tells me: "I think it will be relevant for people to think about what it means to them. It's such a dumb thing to say 'relevant.' I don't know what's relevant to people, but we spend our lives communicating via text and it's really hard to detect tone. I mean there are so many meanings here, but really just waiting around for someone to change or come back and they're not going to do either.
"Taffy" features one of the most overt nods to our relationship with devices, with a snapshot of infidelity glimpsed through looking through someone else's phone: "I wanted to please you / My dress was see-through / as I looked through your phone / I am such a coward / but how could you send her flowers?"
"Instagram has been really the first social media that I've engaged in personally," she says. "I started it as an artistic outlet for weird, abstract short films during The Postal Service reunion tour. It really was a personal creative outlet that then became like a social network. And then of course, putting out albums, there's expectation to fold in a promotional aspect. So, I use it mostly for that, the creative thing being first, and then the promotional stuff. It's hard to navigate without feeling super cheesy, especially when all your friends are looking at everything that you post. But I do feel like it's a very dangerous world to be in and the less I engage, the happier I am. It's really fucked up on there. It's bad."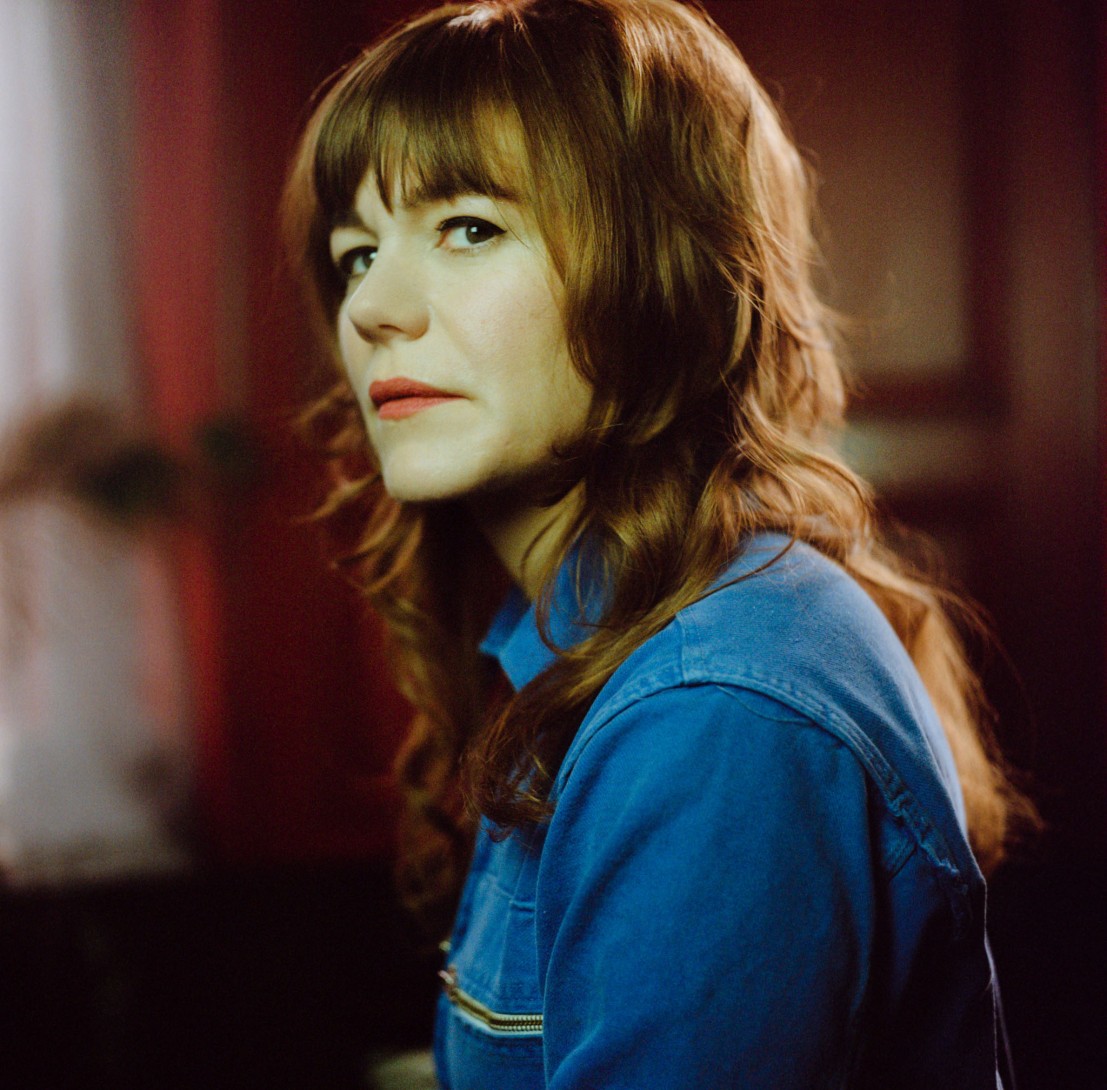 In light of the social media discussion, I can't help but bring up an interaction of sorts that we had via Twitter once before. In the run-up to the release of Star Wars: The Force Awakens in autumn 2015, having just learned of the name of Adam Driver's antagonist character, I tweeted: 'Is Jenny Lewis still the frontwoman of Kylo Ren?'
I didn't tag in Lewis' Twitter handle for this dumb joke, but a few hours later, I discovered she'd somehow seen it and retweeted it, and my notifications went wild, with fans and famous folk alike chiming in with reactions and replies.
"Oh, that was you?!" she asks without a second's pause after I simply quote the tweet, before mentioning what happened around it. "I remember that because I've never seen Star Wars. And I thought, who is Kylo Ren?"
I tell her it was a funny experience to suddenly be getting notifications of likes, for either my tweet or the creative fan-art replies, from such accounts as Warner Bros. Records and actor Brie Larson.
"Daffy Duck is on your case now… vaping," she says of the Warner appreciation. "But isn't it weird that we have that connection and I didn't know that was you until you told me, but I remember it distinctly?" To quote her own earlier musings: may I redirect you to the magic of life.
On the Line is released on 22 March via Warner Bros Records