As Easter marks a period of rebirth and re-evaluation, so has the first quarter of the year, with some monumentally significant returns from modern music's most seminal artists.
The reinvention of an artist following a period of inactivity or – worse – a downturn in profile or creativity occurs so infrequently; thus is the law of diminishing returns that applies as time passes and defining records resonate an unfair advantage, holding up a benchmark for everything that comes after. Sometimes the opposite is true: there are a select few who have bounced back with a surprising response, as if the time away really did do them good or they somehow found their mojo again.
This year, My Bloody Valentine, David Bowie, Suede and The Strokes are among those that have returned with records of varying quality, some of them equalling their best work, others not so much.Given the biblical significance of today, here's a selection of some of the best albums that not only marked a comeback for their respective creators but added a defining chapter in their artistic development.
10. Elvis Presley – From Elvis to Memphis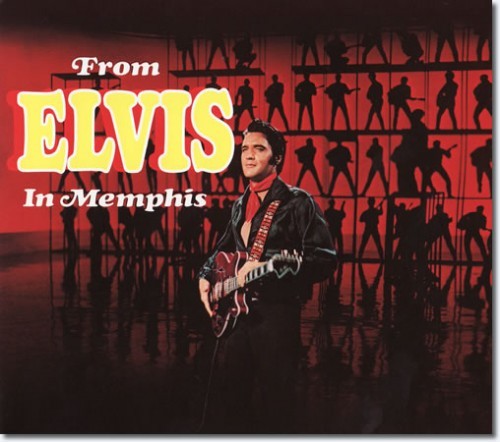 At the end of the sixties, Elvis Presley's career was hurting from the rapid production-and-release schedule around the 20+ movies he'd made in that decade, each with its own soundtrack album. He hated much of the material he was tasked to sing and by the time of 1967′s Clambake, record label executives finally realised the joke he'd become. The former king of rock 'n' roll was simply no longer relevant to anyone but his die-hard fans.
In 1968, a one-off TV show set out to change that. What we now know as the 'Comeback' special, the show (simply titled 'Elvis') set out to remind the world why they fell in love with the quiffed boy from Tupelo, Mississippi in the first place. Drafting in the two surviving members of Elvis' original band (Scotty Moore and DJ Fontana) and covering some of his greatest late-'50s tracks, the special pre-figured the format of MTV's Unplugged series by many years.
During recording, Elvis had remarked that " never sing another song that I don't believe in, I'm never going to make another movie that I don't believe in". The next record, From Elvis to Memphis, was released to capitalise on the success of the special and has been described as the one of the greatest white soul records ever made. The album's only single 'In The Ghetto' is as iconic a performance as 'Jailhouse Rock' or 'An American Trilogy'. Rolling Stone awarded the record five stars, noting "his fully engaged, newly energized voice finds its most logical album setting in years."
9. Morrissey - You Are the Quarry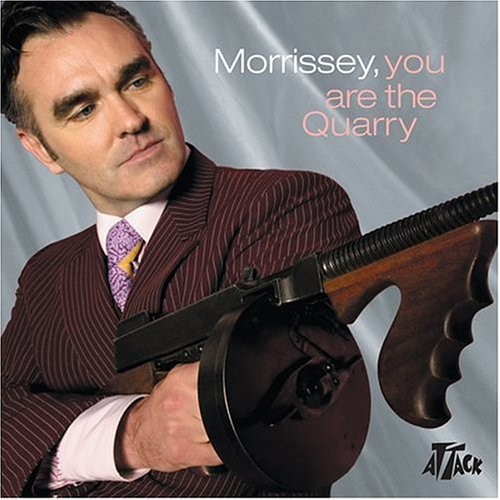 You Are The Quarry is not the best record by Morrissey but it is the one that pulled the former Smiths man out of a career low and placed him at the centre of an entirely new audience – one that wasn't necessarily familiar with the hit-and-miss of his post-Smiths career up to the end of the '90s and largely ignorant of the back-and-forth between the singer and the music industry/press throughout that decade. They knew The Smiths and that was all that mattered.
Dropped by his record label following 1997′s Maladjusted , Morrissey had retreated to the Hollywood Hills, setting up base in a house once owned by Clark Gable. Emerging after a seven year hiatus, he curated London's annual Meltdown Festival, gave his first full-on TV interview in 17 years (to Jonathan Ross) and even managed to get the New York Dolls to reform.
The musical climate was primed to accept him again – in his absence, an entirely (new) generation had grown up with the likes of The Smiths and Joy Division as musical touchpoints, particularly in America. You Are The Quarry was his most personal record to date too. Lyrically rich, the album's Tory-baiting lead single 'Irish Blood, English Heart' announced the quiffed one's return and as as statement of intent, it even dropped the double quotes that framed the title of every album he'd released previously.
8. Loretta Lynn - Van Lear Rose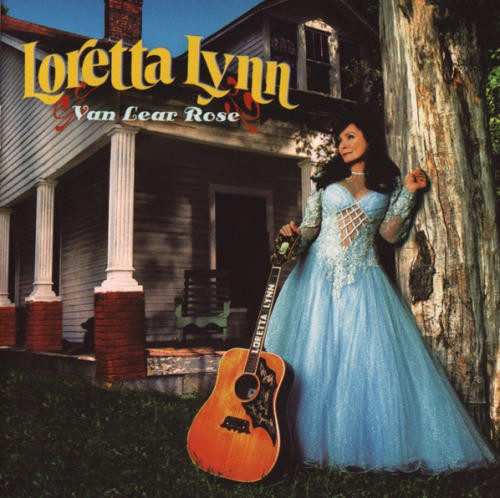 It took Jack White to help channel the core strength of Loretta Lynn – namely her voice – and in the process create a record that recalled a similar success, that of Cash and Rubin's American Recordings project.
Throughout much of the '80s and '90s, Lynn had focused more on touring than releasing music and by the time she hooked up with the former White Stripe in 2004, it had been almost two decades since she'd even dented the US top 20.
"I'd play tambourine on this record, if that's it," White said of Van Lear Rose. "I don't care. I just want to be in the same room with her and to be able to work on this." The lyrics used by Lynn were apparently taken from a cupboard filled with half-written material, including one song 'Have Mercy on Me' that was originally meant for Elvis.
Van Lear Rose was cut in twelve days on eight tracks and White's aim was not to overthink the production, simply wanting to capture Lynn's incredible voice in one take wherever possible. The result was Lynn's finest long-player to date, the equal of her great singles and simply one the the most kick-ass country albums you'll ever hear.