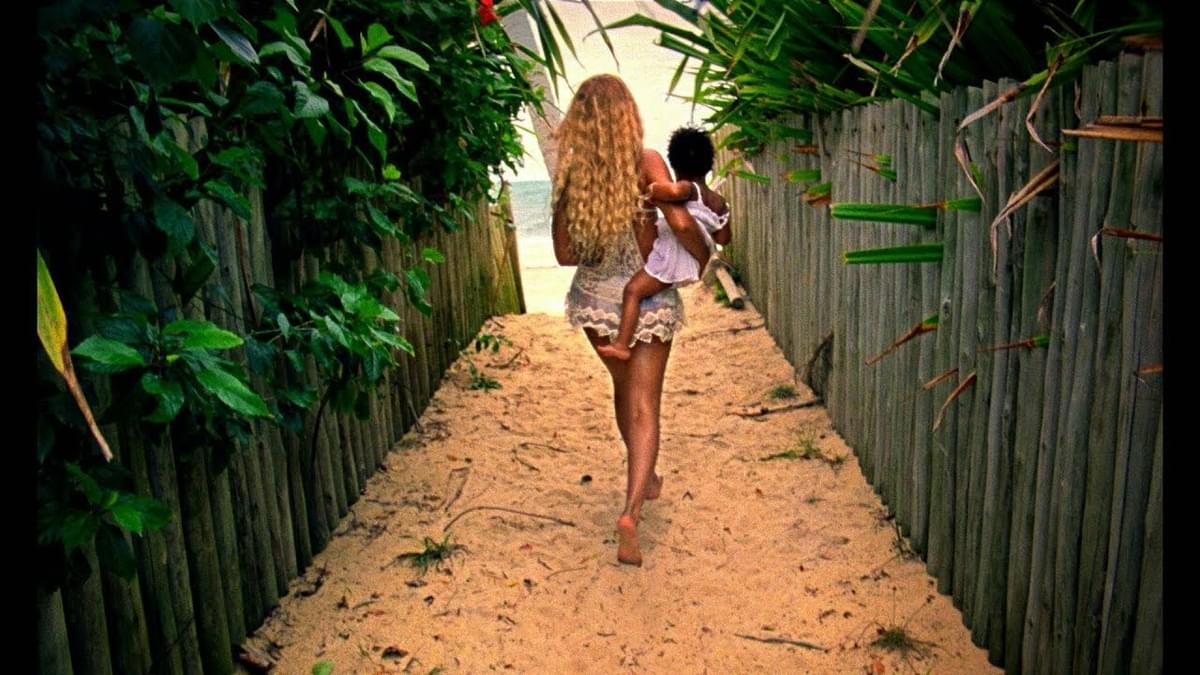 Twenty Songs written from Parent to Child
01 July 2022, 10:00
Whilst other trends plummet, one unlikely opposition continues its stoic rise – with more than 2,200 babies born daily, we're officially in a "baby boom" (a term that feels much more comfortable with a bit of context).
The life-changing connection between parent and child is one that's inspired art for centuries and that musicians from every side of the proverbial block have approached over the years. Maybe, once the furore has died down, Will and Kate will find a muse in their newborn, and match up to some of the beautiful, heartbreaking, emotionally thumping dedications we've listed below.
So to new parents – pick up your flugelhorn, ready the Beefeaters, and forgo the pomp and circumstance, to be inspired by the twenty best paeans from parent to child.
10
"Wild Horses" by The Rolling Stones
Written by: Keith Richards
For: Marlon Richards (son)
The final version of this track, made popular through Sticky Fingers in 1971, took a long and winding road to the spotlight, and its origins are still debated. Jagger's incarnation was ostensibly around his disintegrating relationship with Marianne Faithful – and she even claims that the song's refrain was the first thing she said to the singer having pulled him out of a drug-induced coma.
Jagger's second wife Jerry Hall thought it was written for his first – Bianca De Macia – but, the first take was a song written by Keith Richards in 1969, about having to leave him behind when on tour, and included the song's famous line.
Choice lyric: "Wild horses couldn't drag me away".
9
"To Zion" by Lauryn Hill
Written by: Lauryn Hill
For: Zion David Marley (son)
Family comes first. In the build up to the release of The Miseducation of Lauryn Hill, the neo-soul classic of 1998, Hill was urged from all sides to have an abortion, and give up her first child so as not to jettison her burgeoning musical career. This song initially feels like a swelling love song, and is a joyous celebration of the child that she put before any career – hypothetical otherwise.
Sitting at the confluence of the religions that influenced Hill towards the end of the decade, such as the Rastafarianism of partner Rohan Marley, and her own conflicted associations with various fringe interpretations, the track is a spiritual celebration of her son's embodiment of the Zionist revelation.
Choice lyric: "For I know that a gift so great/Is only one God could create"
8
"Afraid of Everyone" by The National
Written by: Matt Berninger
For: Isla Berninger
Berninger's blurry, abstract lyrical presence is eternally hard to pin down, and to think of his thought processes as puzzles that can be solved, or understandable metaphors, is to rob the respect of their weird majesty. However, the singer has talked in interviews for the last two albums how the pressures of becoming a father, and more recently the fear of how death could stop him from fulfilling his fatherly responsibility, were running mental tropes in the albums' lyrical gestation.
This track, from High Violet, is a typically claustrophobic imagining of such paranoia, and the weight of being a role model and protector.
Choice lyric: "With my kid on my shoulders I try/Not to hurt anybody I like".
7
"Beautiful Boy" by John Lennon
Written by: John Lennon
For: Sean Lennon
Julian, Sean's older half-brother, had some of his father's most well known songs written for him – "Lucy in the Sky with Diamonds" was allegedly about one of his nursery school drawings (yeah right), and "Hey Jude", initially "Hey Jules", was a cheer-up from McCartney in the midst of his parents divorce.
This track, however, written for Lennon's only child with Yoko Ono, is a woozy psychedelic lullaby, light-fingered in its dreamy quality, and tender in its message. The whisper that closes the track might be a little creepy, if it wasn't for the steel drums backing it.
Choice lyric: "Life is what happens to you/While you're busy making other plans".
6
"Havin' a Baby" by R Kelly
Written by: Robert Sylvester Kelly
For: Jaya Kelly (daughter)
There are lots of songs about newfound fatherhood, but decidedly less – at least, that I'm aware of – that describe the process in quite such detail as 'Having A Baby', R Kelly's ever so literal depiction of the arrival of his son, Robert Jr. In it, we're holding R.'s hand right from the moment he gets the news of the pregnancy all the way through his step by step narration of his son's escape from the womb ("Push! Push!", he advises his baby momma).
We just have to be thankful he didn't include a portrayal of the conception? Or maybe that was 'Get Freaky In Da Club'?
Choice lyric: "This is a blessing to me/To have you build my seed"
5
"Glory" by Jay-Z (feat. B.I.C.)
Written by: Jay-Z
For: Blue Ivy Carter (daughter)
"Sorry Bey, stuff to do". "Glory" hit the internet airwaves within a full two days of Jay-Z (hyphen then remaining) and Beyonce's first child being born. It's probably not going to go down amongst their greatest pieces of music in the annals, but it's still an incredibly endearing condensation of the sheer elated joy experience by a new parents. So much so, that on the line quoted from his emotional freestyle, he can't quite keep his smile within the bar.
To top it all off, the world's leading baby in the field of musical genetics makes her first foray into a recording career – her heartbeat opens the song, and her cries close it. If having a singles chronology on Wikipedia within 48 hours of being born isn't a good sign – what is.
Choice lyric: "The most beautiful-est thing in this world/Is Daddy's little girl".
Written by: David Bowie
For: Duncan Jones (son)
The period of anticipation for son Duncan was, for Bowie, full of Neil Young. Released in 1971 on Hunky Dory, an album reputed for its pastiches of sounds such as The Velvet Underground's this track's breezy bounce certainly pays tribute to the music of early 70's Young. Before being cruelly hijacked by the band of the same name, the song condenses a thoroughly charming message that probably would have done the child well growing up in such a household: that being weird ain't so bad. It's a typically Bowie, typically quirky way of liberating your offspring's pressures – that a loved child, born of love, can be as odd as you like in your parents eyes. Particularly when they're the Bowies.
Choice lyric: "Soon you'll grow so take a chance/With a couple of Kooks/Hung up on romancing".
3
"Father and Son" by Cat Stevens
Written by: Cat Stevens (now Yusuf Islam)
For: Muhammad Islam (son)
Were it not for Stevens contracting tuberculosis, and consequently a collapsed lung, in the late 1960's, this now-classic crooner would have taken a very different form. Originally written for a musical set in the Russian Revolution, called Revolussia, in collaboration with actor Nigel Hawthorne, the project was only shelved when the singer fell ill.
The song bears its marks from its intention for that medium however – as the song's higher, and lower, conversational parts are sung at different pitches by Stevens to suggest a dialogue between father and son. It's a intensely moving exchange between the child who needs to find his own path, and a parent caught between misunderstanding, love and respect. If that doesn't sound like your thing, it was also covered by Boyzone.
Choice lyric: "Look at me, I am old, but I am happy".
2
"Sail to the Moon" by Radiohead
Written by: Thom Yorke
For: Noah Yorke (son)
You'd be forgiven for not clicking the inspiration behind this track, released 2003's on Hail to the Thief. It's shifting mood switches from moments of minor tension, to the cathartic major relief that gives an emotional punch to the belief in a son's power to achieve anything. After the often-cited bid to be president comes the blissfully abstract dream of the song's title, mirroring the depthless horizon of the song's haunting, organic wash.
In an album informed by political tension, and fear of the future, this moment finds Yorke utterly trustworthy in the revolutionary power of his son.Temporarily free of Dante, Bush, and deep philosophical motifs, the quiet belief of this track is full of dark, offbeat authenticity.
Choice lyric: "Maybe you'll be president/but know right from wrong/or in the flood/you build an Ark/and sail us to the moon".
1
"Forever Young" by Bob Dylan
Written by: Bob Dylan
For: Jakob Dylan (son)
1974's Planet Waves came at a crucial moment in Dylan's career. Having taken an eight year sabbatical from his touring commitments, his star had continued to ascend to ever further heights. Having disappeared from the public eye in an infamous, long-disputed motorcycle accident, Dylan had survived the end of the 1960's as one of the world's most lauded songwriters, and taken a step towards the ravaged intimacy of his 70's work. Coming in the build up to his becoming a born-again Christian in the late-1970's, this track's religious undertones manifest themselves in a simple blessing to his song – not for fame and riches, but for contentment, happiness and for the vigorous candle of youth to never feel too far away.
Its lyrical content has since been adopted – by everyone from cheesy American teen dramas, to trite Clinton's card-writers, to Howard Cosell when Muhammad Ali won his first heavyweight crown – but its wish for a son's satisfaction carries a touching timelessness that is Dylan's alone.
Choice lyric: "May your song always be sung/May you stay forever young".
Get the Best Fit take on the week in music direct to your inbox every Friday